Alabama is a state with a very diverse range of wildlife, as well as places to encounter it. From birds and mammals to reptiles and fish, it is an excellent destination for nature and animal lovers.
With many protected areas and wildlife refuges the state is an excellent destination for enthusiasts, hikers, campers, and bird watchers. In this article, we explore some of the best places to find wild animals in Alabama.
1. Wheeler National Wildlife Refuge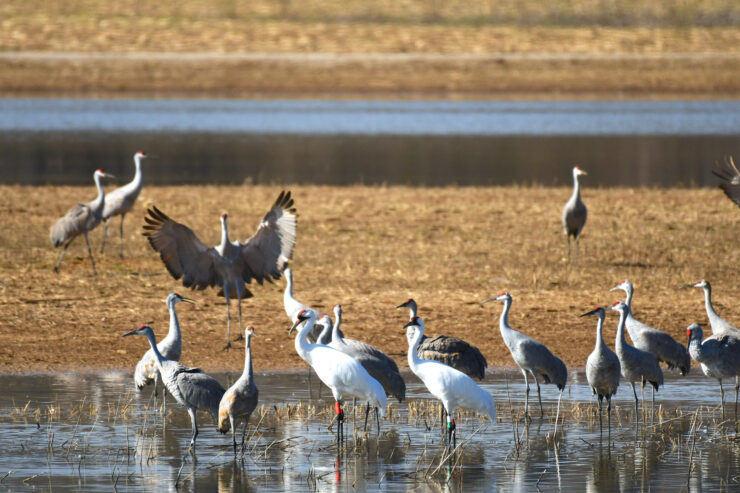 Located along the Tennessee River in northern Alabama, the Wheeler National Wildlife Refuge is a must-visit destination for bird watchers. It covers more than 35,000 acres of wetlands, forests, and fields and is home to more than 300 species of birds, including bald eagles, sandhill cranes, and migratory waterfowl. The refuge also has several hiking trails and an observation tower to view the wildlife.
2. Gulf State Park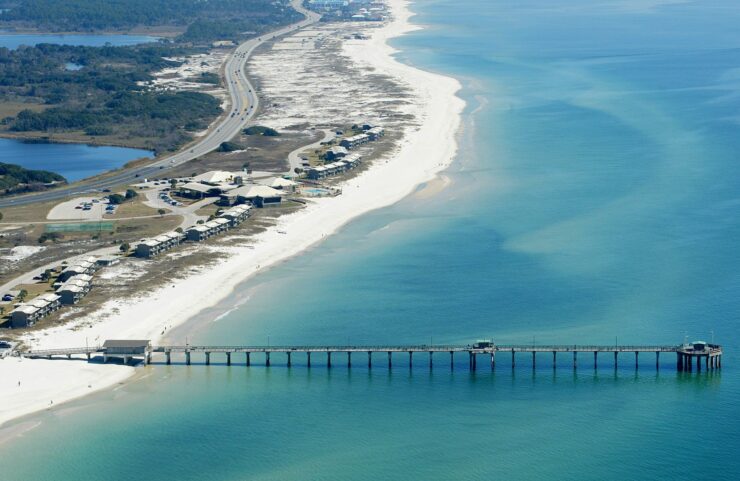 Gulf State Park is a 6,150-acre state park in Gulf Shores, Alabama, on the Gulf of Mexico. The park is a popular destination for beachgoers and a great place to spot wildlife. You are sure to see sea turtles, dolphins, and shorebirds here. The park has several trails and boardwalks that wind through its diverse ecosystems like coastal dunes, freshwater marshes, and pine forests.
3. Sipsey Wilderness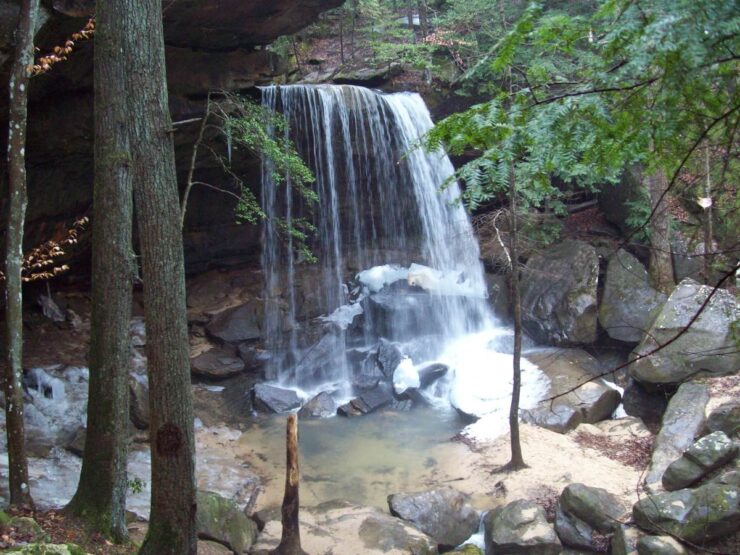 The Sipsey Wilderness is a wilderness area that stretches over 25,000 acres in the Bankhead National Forest just northwest of Birmingham. The wilderness is known for its rugged terrain, waterfalls, and old-growth forests. It is an excellent destination for hiking and camping and visitors will surely remember the day when they saw black bears, coyotes, and white-tailed deer in their natural habitats.
4. Little River Canyon National Preserve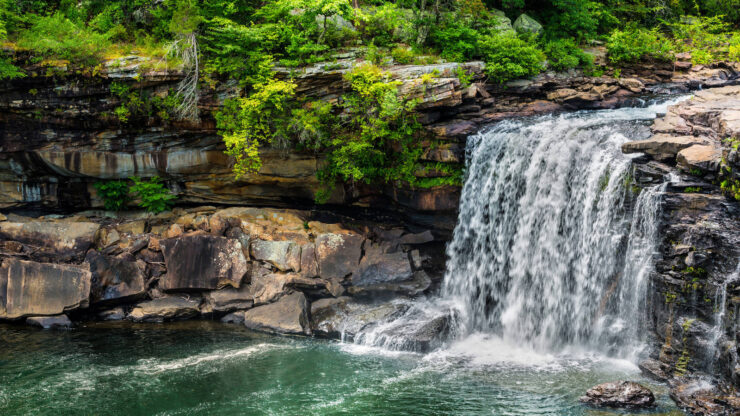 The Little River Canyon National Preserve is a 15,000-acre preserve located in northeast Alabama. This preserve is known for its deep canyons, waterfalls, and scenic overlooks, as well as frequent wildlife encounters.
Visitors can explore the area through several hiking trails and enjoy bird watching, fishing, and animal viewing from a safe distance. Several species of birds call it home, mainly the peregrine falcon and the iconic symbol of the USA, the bald eagle.
5. Bankhead National Forest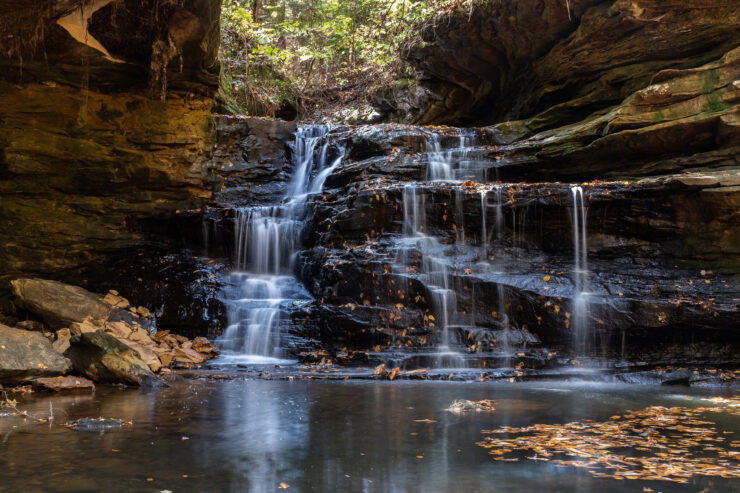 Last but not least, we have the Bankhead National Forest, an enormous sprawling forest that covers more than 181,000 acres of northwestern Alabama. The forest is home to a diverse range of wildlife, including black bears, coyotes, white-tailed deer, and wild turkeys. Visitors can explore the forest through several hiking trails, including the famous 27-mile-long Sipsey Wilderness Trail.
Most Common Wild Animals in Alabama
Now that you know where to go, let us discuss the animals themselves. Alabama is home to a diverse range of wildlife including mammals, birds, reptiles, amphibians, and fish. Some of the most common wild animals found in Alabama, and therefore the ones you can encounter in the aforementioned 5 places, include:
White-tailed deer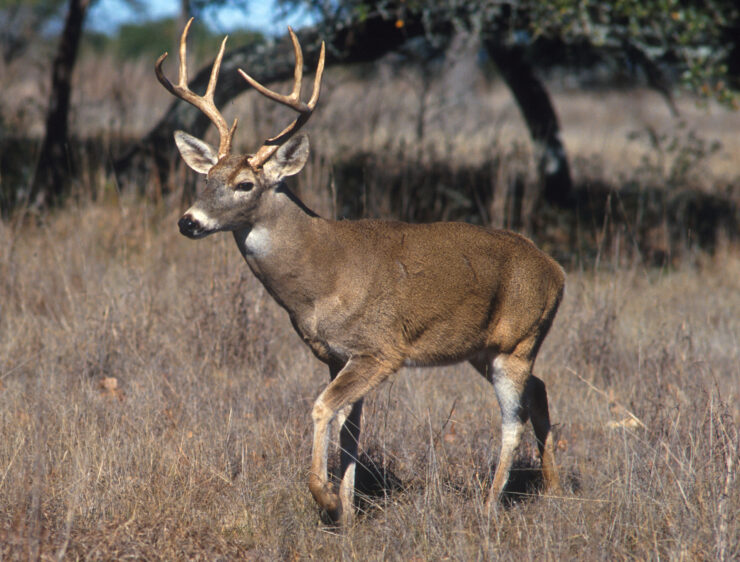 The most common large mammal in Alabama is found throughout the state.
Eastern gray squirrels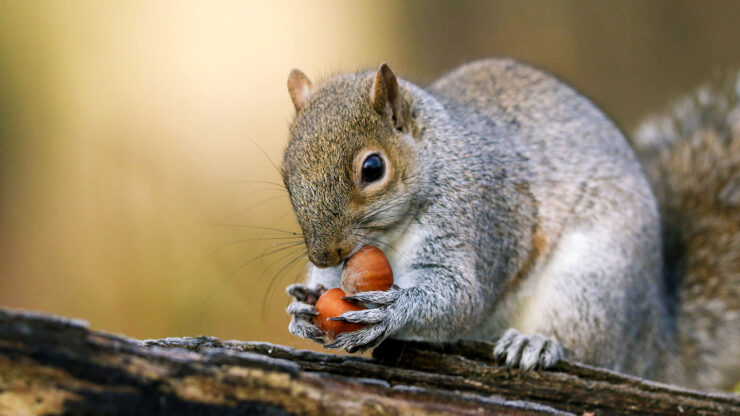 These squirrels are found in forests and suburban areas in the whole of Alabama.
Raccoons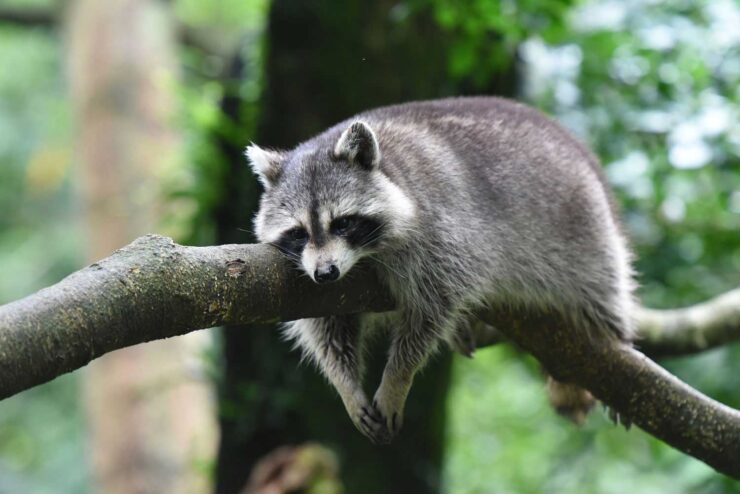 The nocturnal mammal is found throughout Alabama and is known for its distinctive facial markings.
Opossums
Another nocturnal animal found throughout the state. It is known for its ability to play dead when threatened.
Armadillos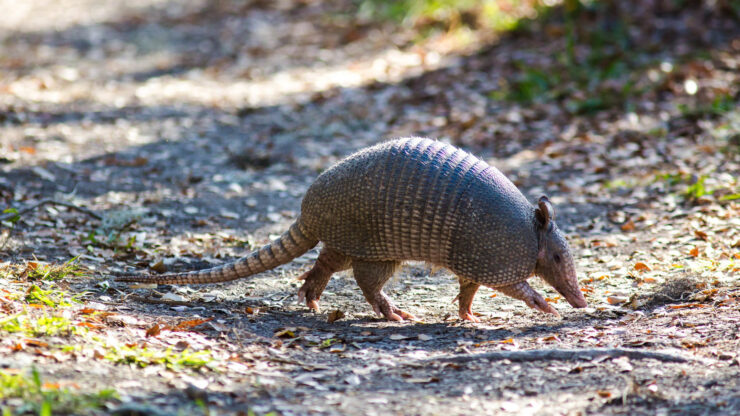 These animals are not native to Alabama, but they have established populations in the state in recent years.
Coyotes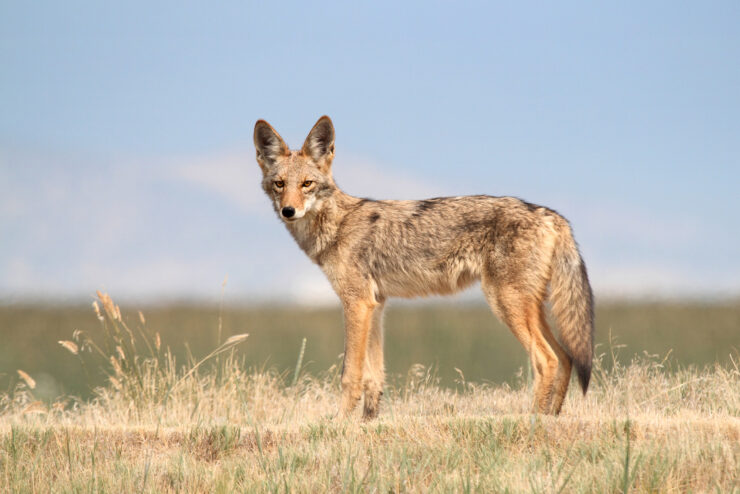 Adaptable predators, are found throughout Alabama and are known for their howls.
Bobcat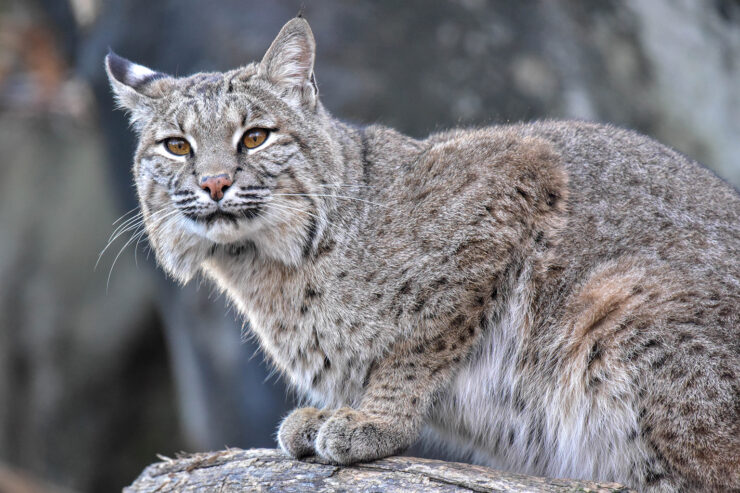 These elusive wildcats are found in most of the state but are rarely seen due to their shy nature.
Alligator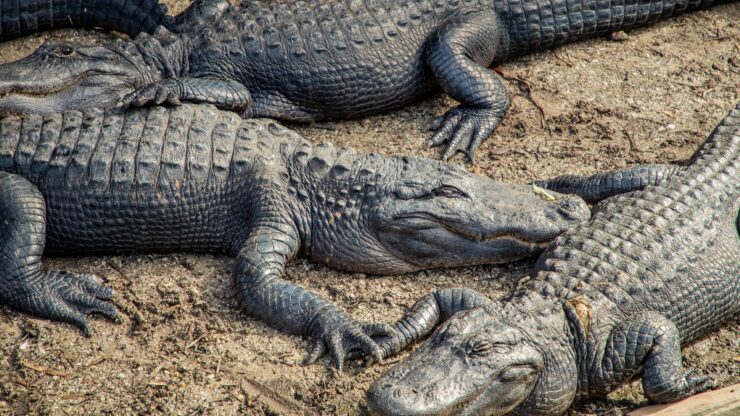 These large reptiles are found in southern Alabama in wetland areas and can be seen in places like the Mobile-Tensaw Delta and the Gulf Coast.
Red-tailed hawk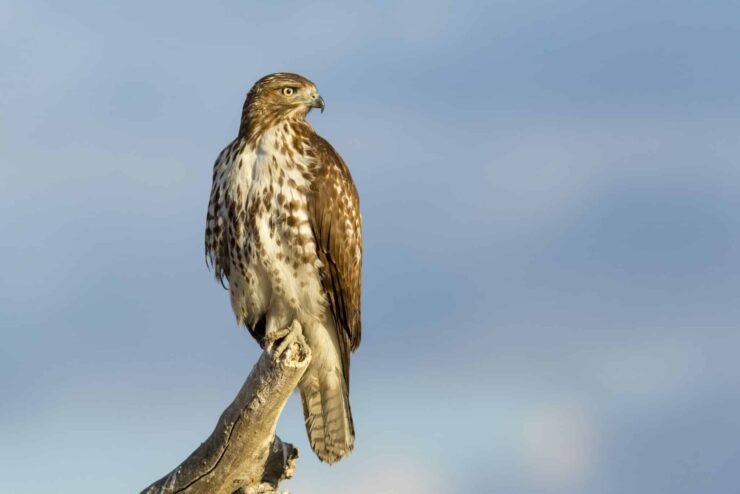 These birds of prey are found throughout the state and are often seen soaring in the sky looking for their next meal.
Great blue heron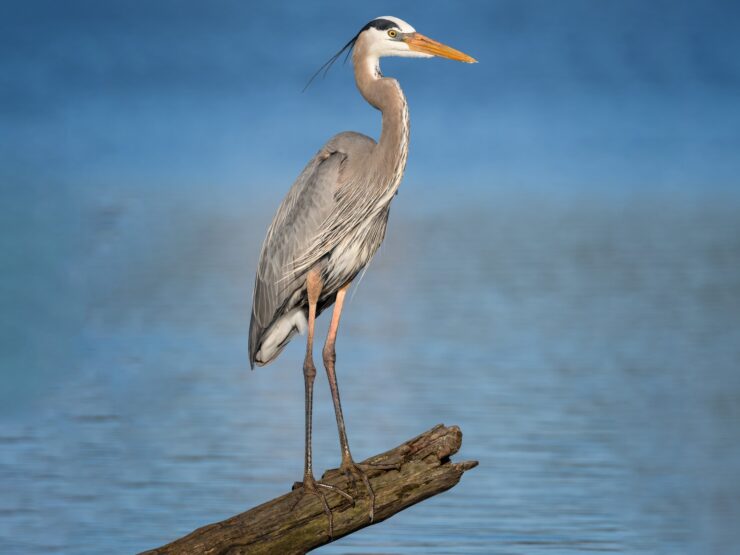 Large wading birds are found all over, but wetland areas are the safest bet.
In addition to these Alabama is home to many other species native and common in the rest of the USA. These include black bears, beavers, foxes, bobwhite quail, wild turkeys, and many types of snakes and turtles.
Conclusion
As you can see, the state of Alabama is a fantastic destination for wildlife enthusiasts and nature lovers of all kinds. The state offers a variety of protected areas and wildlife refuges to explore, from the wetlands of Wheeler National Wildlife Refuge to the rugged terrain of Sipsey Wilderness. Whether you are interested in bird watching, hiking, or just enjoying the great outdoors while camping or fishing, there is something for everyone in Alabama.
After uncovering the wild animal hotspots in Alabama, you might want to expand your nature adventures to a neighboring state; check out our guide on exploring the fascinating native wildlife of Georgia for more exciting encounters.