If you are a Gillian Anderson fan, then you have probably enjoyed each and every episode of Sex Education—the British comedic series in which she plays a sexologist who also happens to be the mother of a teen who is discovering his own sexuality.
It seems that Anderson's on-screen character has inspired real-life pondering, with the actress recently embarking on a new project that made all major entertainment news outlets. Her new work will be an anthology of women's sexual fantasies. Recently, she asked readers of The Guardian to send her "Fantasies, frustrations, explorations, the forbidden, childhood, sounds, fetishes, guilt, insatiability.
Fifty years on, the boundaries have been erased, no more so than in our own sexuality: BDSM, the modern meaning of gender etc., anything is up for grabs."
Anderson's Work Subject to Critique
Anderson's work has not been published, but already, it is receiving a fair degree of criticism. This is because it purports to "censor" the entries sent—for instance, by excluding "dangerous sexual acts, public sex, voyeurism and soliciting sex work on the street." As stated by Lit Hub's Ellie Broughton, censoring the information received stops researchers from getting a complete picture of what women really want.
One of the leading book son the subject, My Secret Garden, broke new ground because it made patent that women fantasies often involve "taboo" subjects, including non-consensual sex. Upon its release, many readers said they felt relieved that they weren't actually odd or inappropriate. The world of fantasy is precisely that—an escape into worlds that women can be reluctant to share in their everyday lives.
Tell Me What You Want
Another seminal work was Justin Lehmiller's 2014 study, Tell Me What You Want, involving over 4,000 American adults. It showed that the majority of people fantasize about "forced" sex. However, there is a big difference between what people fantasize about, and what they desire. Lehmiller found that 80% of people said their favorite fantasy involves a desire. However, only 20% tried to fulfil this desire in real life. What's more, as people approach midlife, fantasies become a bit less "kinky" and "romantic" and tend to be focused on non-monogamy, group sex, taboos, and novelties.
What We Know So Far
Studies thus far show that the most common sexual fantasies among the adults surveyed (comprising 72% heterosexuals, 13% bisexual, 6% gay or lesbian, and 4% pansexual) were: multipartner sex, power/control/rough sex, novelty/adventure/variety/, taboo sex, passion/romance, partner sharing and non-monogamy, and erotic flexibility/gender-bending.
There were key differences for men and women, however. For instance, in terms of non-monogamy fantasies, men were more likely to fantasize about watching their partner have sex with a third party, while women were more likely to dream about being watched.
Both Sexes Seek Novelty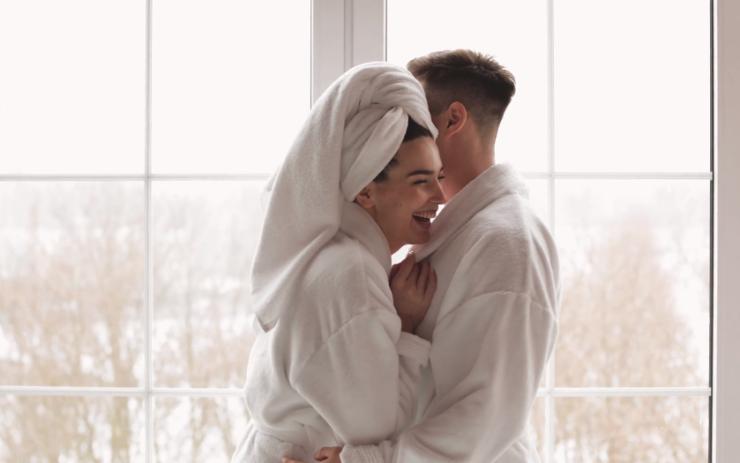 One thing that emerged clearly from the study was the fact that both men and women valued novelty, adventure, and variety when it comes to fantasy. One of the ways they are spicing things up in the bedroom is through the use of sex toys.
The sex toy market is booming, with Grand View Research indicating that it is expected to grow by 8.5% from 2023 to 2030. Novelty adult products are becoming more mainstream across all age groups, with influencers from a host of sectors openly stating their preferences for specific toys and working alongside leading sex toy companies.
Realism Is Overrated
A new study published by Sarah Johns and Nerys Bushnell (February, 2023) has revealed what women look for in sex toys; they prefer gadgets that are not direct/realistic replicas of male parts. Instead, price and circumference are what matters the most. One needs to check out current top sellers at sites like Twice Tonight to see how little they resemble male genitalia!
From the animal-shaped snail vibe to the egg-shaped toy for men, the focus is more on sensations than appearance. It seems that women aren't looking for a "substitute" when buying toys, they are after a unique experience that can target pleasure zones that are sometimes unreachable or not commonly stimulated in real-life experiences. They let their minds fill in the missing pieces instead of relying on physical representations of male genitalia to fan the flames of their fantasies.
Making It Visible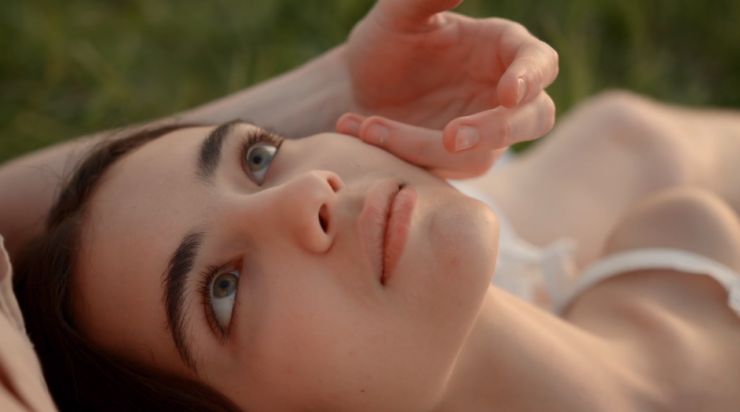 Women are not only more vocal about what they want, but they are ridding their lives of the shame and stigma that once accompanied the purchase of erotic novels, toys, lingerie, and other paraphernalia that can enrich their sex lives. A 2011 study by Daneback and colleagues showed that the online market has significantly contributed to the "increasing normalcy" of erotica, especially for women—who are more heavily targeted by sex toy and erotica manufacturers than men are.
Many women can be thanked for this phenomenon, including Ann Summers, who opened her first shop in London in 1970. The aim was to present sexual products in an attractive, open, clean way, so that women didn't think twice before stepping into a shop to improve their sexual pleasure or bring their fantasies to life.
In Search of Pleasure
Johns and Bushnell also discussed the role that masturbation can play in improving women's self-esteem, body image, and the extent to which it can boost sexual pleasure. Such is the widespread acceptance of toys and erotica that a bevy of celebrities, entertainers, and influencers (ranging from Gwyneth Paltrow to Chelcie Lynn) are openly discussing their favorite toys.
Some are also answering fan questions about their favorite fantasies—both fulfilled and yet to be fulfilled. Taboos are slowly being knocked down, and the idea of "slut shaming" is becoming a thing of the past.
Women and men fantasize about similar things, but the contexts of their fantasies differ. One thing they have in common is fantasy over taboo sex—the kind many may be embarrassed to admit they fantasize about trying. It is important to differentiate desire, fantasy, and actual experience. Many desire experiences they never try in real life, and many may fantasize about sexual encounters they would shun if given the chance to experience "in the flesh."