Tennessee, often referred to as the "Volunteer State," is renowned for its breathtaking natural beauty, ranging from rolling hills and verdant forests to picturesque waterfalls. Nestled within its diverse landscapes, Tennessee's waterfalls offer a remarkable display of cascading water, serene surroundings, and a captivating ambiance that enchants visitors from far and wide.
In this article, we will take you on a journey to explore some of the most remarkable waterfalls in Tennessee, where nature's raw power and tranquility merge to create unforgettable experiences.
1. Ruby Falls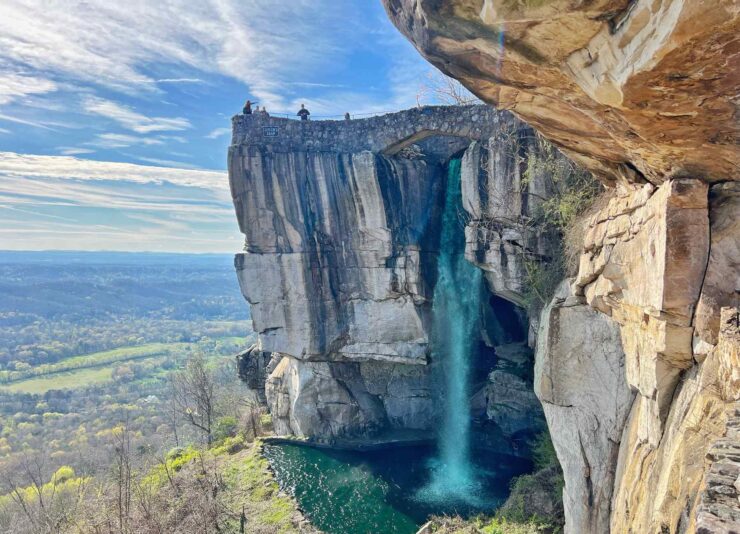 Located deep within the majestic Lookout Mountain near Chattanooga, Ruby Falls is a spectacular underground waterfall that captivates its visitors. Discovered in 1928, the falls descend 145 feet (44 meters) into a remarkable cavern, creating a mesmerizing sight as the water plunges into a reflecting pool. Guided tours take visitors through winding pathways and chambers, unveiling the stunning geological formations that surround this natural wonder.
2. Fall Creek Falls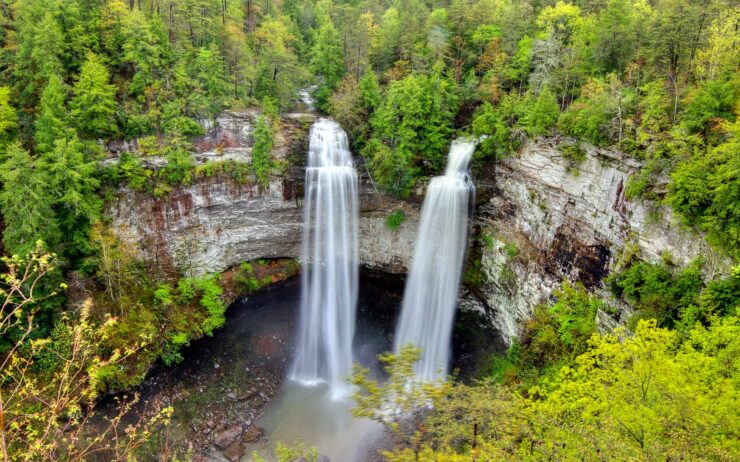 Tennessee's most prominent waterfall, Fall Creek Falls, is situated within the aptly named Fall Creek Falls State Park. This captivating cascade drops an astounding 256 feet (78 meters), making it one of the tallest waterfalls in the eastern United States.
The park offers numerous hiking trails, allowing visitors to explore the area's diverse ecosystems and witness the majestic beauty of not only Fall Creek Falls but also other nearby waterfalls, such as Piney Falls and Cane Creek Falls.
3. Cummins Falls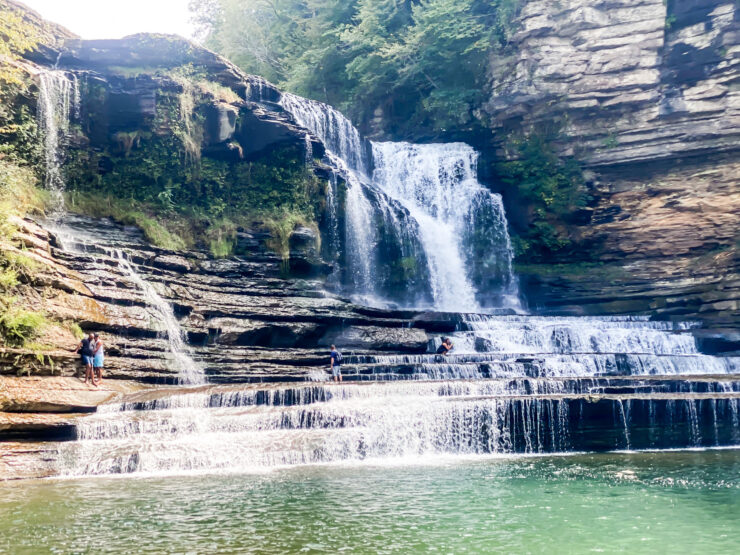 Located on the Blackburn Fork State Scenic River near Cookeville, Cummins Falls is a hidden gem that offers a captivating adventure for nature enthusiasts. The 75-foot (23-meter) waterfall is nestled within a picturesque gorge, surrounded by lush greenery. Visitors can enjoy hiking, swimming, and even picnicking, making it an ideal spot for a refreshing day trip with friends and family.
4. Burgess Falls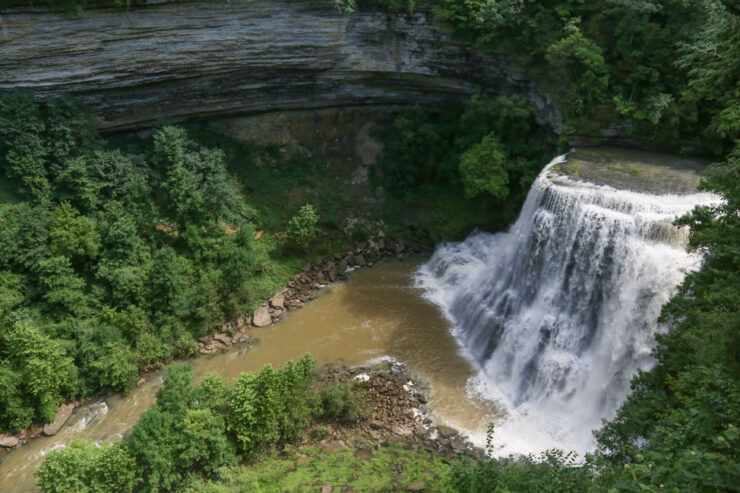 Situated on the Falling Water River near Cookeville, Burgess Falls State Park is home to a series of four stunning waterfalls. The main attraction, Burgess Falls, drops an impressive 136 feet (41 meters) and can be admired from various viewpoints along the trail. The park also features scenic overlooks, picnic areas, and opportunities for fishing, kayaking, and birdwatching.
5. Ozone Falls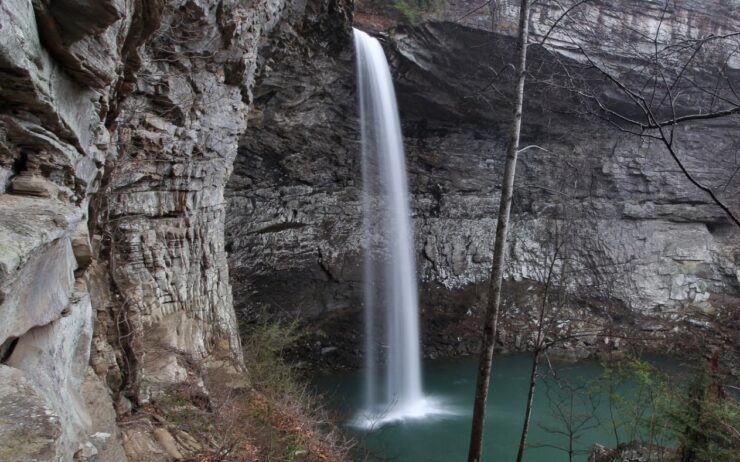 Located near Crab Orchard, Ozone Falls is a picturesque waterfall that offers a tranquil escape. Cascading down 110 feet (34 meters) into a pristine pool, the waterfall is surrounded by rugged cliffs and vibrant vegetation, creating a serene and secluded atmosphere. Visitors can hike down to the base of the falls, capturing breathtaking views and immersing themselves in the beauty of nature.
6. Laurel Falls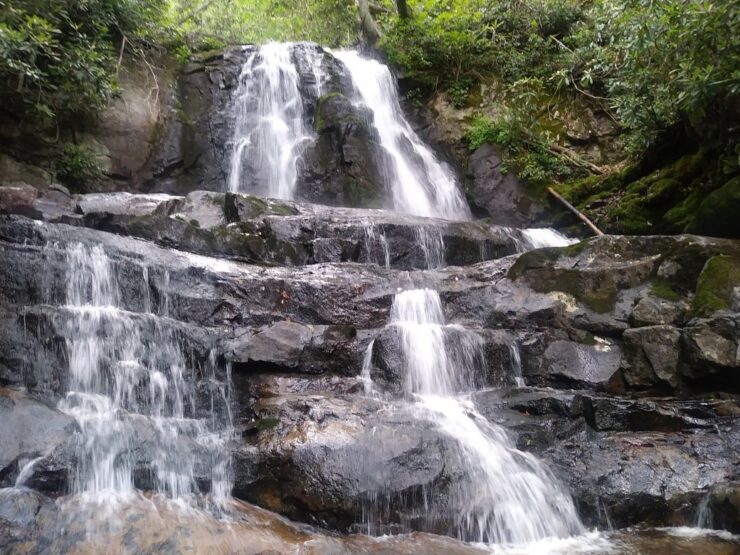 Located in the Great Smoky Mountains National Park, Laurel Falls is a popular waterfall accessible via a paved trail. The 80-foot (24-meter) cascade offers a picturesque setting, with a footbridge allowing visitors to admire the falls from different vantage points.
7. Cane Creek Falls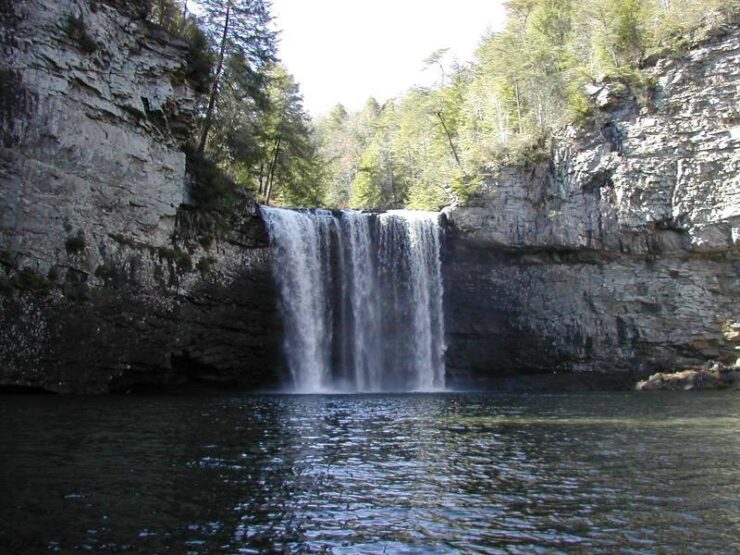 Situated in Fall Creek Falls State Park, Cane Creek Falls is another stunning waterfall within the park's expansive natural beauty. The falls plunge 85 feet (26 meters) into a tranquil pool, surrounded by lush foliage. Hikers can enjoy a trail that leads to an overlook where they can marvel at the captivating cascade.
8. Twin Falls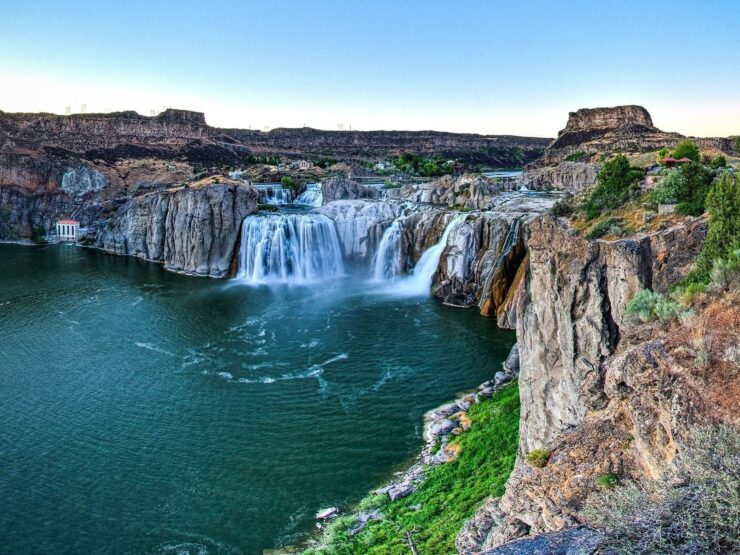 Found in Rock Island State Park, Twin Falls is a beautiful double waterfall formed by the merging of the Great Falls and the Twin Falls. The scenic beauty of the falls, combined with the surrounding gorge and rock formations, makes it a favorite spot for nature lovers and photographers alike.
9. Virgin Falls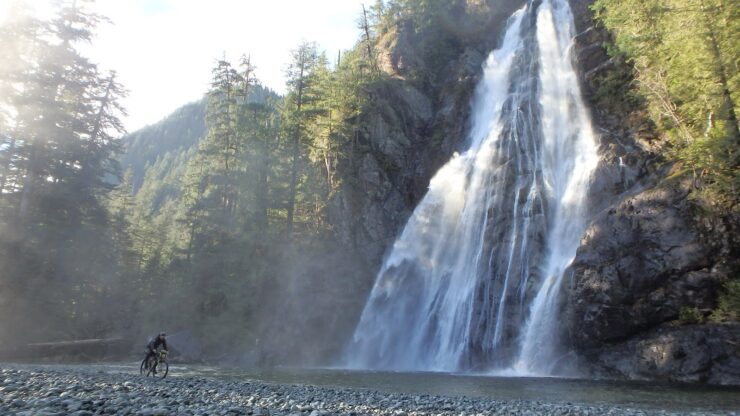 Virgin Falls within the Virgin Falls State Natural Area near Sparta is a captivating waterfall. It is widely famous for its dramatic 110-foot (34-meter) drop. The trail leading to the falls offers a scenic journey through lush forests and limestone sinkholes, culminating in the breathtaking view of the waterfall as it emerges from a cave.
10. Machine Falls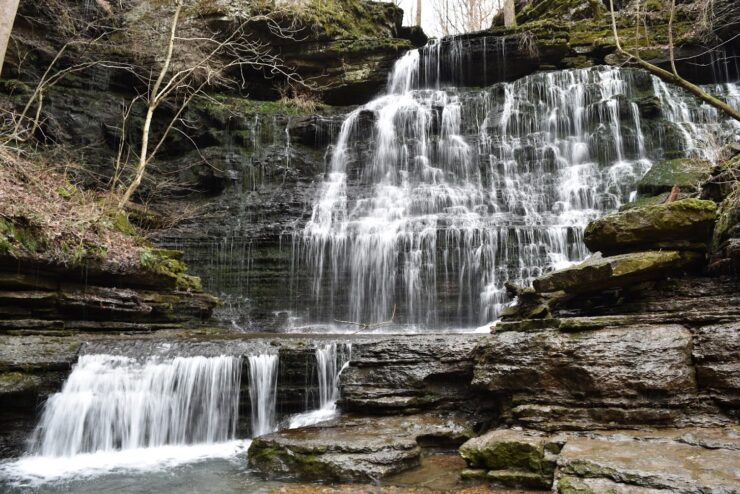 Situated in the Short Springs State Natural Area near Tullahoma, Machine Falls is a gem. It is famous for its beauty and great accessibility. You can reach the 60-foot (18-meter) waterfall via a well-maintained trail. It allows visitors to experience the peaceful ambiance and natural splendor of the falls. There is a forest surrounding it as well, which only adds to the natural beauty.
FAQs
1. Are the waterfalls in Tennessee accessible year-round?
While most waterfalls in Tennessee can be visited throughout the year, it's important to note that their appearance and flow may vary depending on the season. Spring and early summer, following rainfall, often provide the most impressive cascades due to higher water levels.
2. Can I swim in the waterfalls of Tennessee?
Swimming opportunities vary depending on the specific waterfall and park regulations. Some waterfalls, like Cummins Falls, allow swimming in designated areas, while others may restrict access for safety reasons. It's essential to check the rules and guidelines of each waterfall and park before planning a swim.
3. Are there any hiking trails near the waterfalls?
Yes, many waterfalls in Tennessee are accompanied by hiking trails that allow visitors to explore the surrounding natural beauty. These trails vary in difficulty, from easy paved paths to more challenging hikes. Make sure to check the trail conditions and choose an appropriate route for your skill level.
4. Can I photograph the waterfalls?
Absolutely! Tennessee's waterfalls provide excellent opportunities for photography enthusiasts. The cascades, combined with the surrounding landscapes, create stunning compositions. Don't forget to bring your camera and capture the beauty of these natural wonders.
5. Are there guided tours available for waterfall exploration in Tennessee?
Some waterfalls, such as Ruby Falls, offer guided tours that provide informative insights into the geological and historical aspects of the area. However, not all waterfalls have guided tours available. It's advisable to research and check the specific waterfall's official website or contact the respective park for any guided tour options.
Jump to the neighborhood state and explore the waterfalls of Arkansas, also.
Conclusion
Tennessee's waterfalls are captivating natural wonders that showcase the state's remarkable beauty. Whether within a lush forest or plunging into underground caverns, each waterfall offers a unique experience. They invite visitors to immerse themselves in the awe-inspiring power and tranquility of nature.
From Fall Creek Falls to Ozone Falls, exploring these magnificent waterfalls in Tennessee is a great feeling. Pack your bags, grab your camera, and embark on a journey. Witness the timeless masterpieces that await in the heart of Tennessee's landscapes.