New Jersey, known for its bustling cities and picturesque coastline, might not be the first place that comes to mind when you think of breathtaking waterfalls. However, hidden within the state's diverse landscapes are several captivating cascades waiting to be discovered.
From the tranquil forests of the Delaware Water Gap to the rugged terrain of the Highlands, New Jersey offers a surprising array of beautiful waterfalls that nature enthusiasts and adventure seekers can explore. In this article, we will take you on a journey to discover some of the most stunning waterfalls in the Garden State.
1. Buttermilk Falls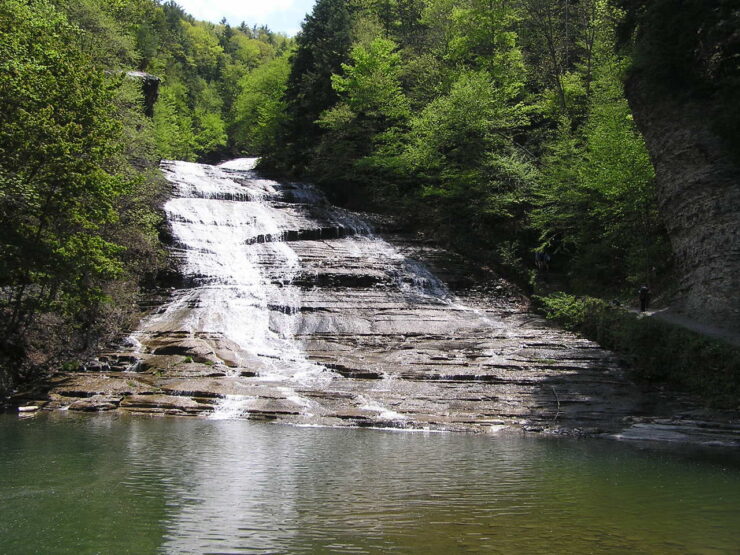 Located in the Kittatinny Mountains within the Delaware Water Gap National Recreation Area, Buttermilk Falls is a sight to behold. This impressive waterfall cascades down approximately 200 feet, making it one of the tallest in New Jersey.
Visitors can enjoy a scenic hike along the Buttermilk Falls Trail, immersing themselves in the tranquil beauty of the surrounding forest. The misty spray from the cascading water creates a refreshing ambiance, making it a perfect spot to unwind and connect with nature.
2. Great Falls of the Passaic River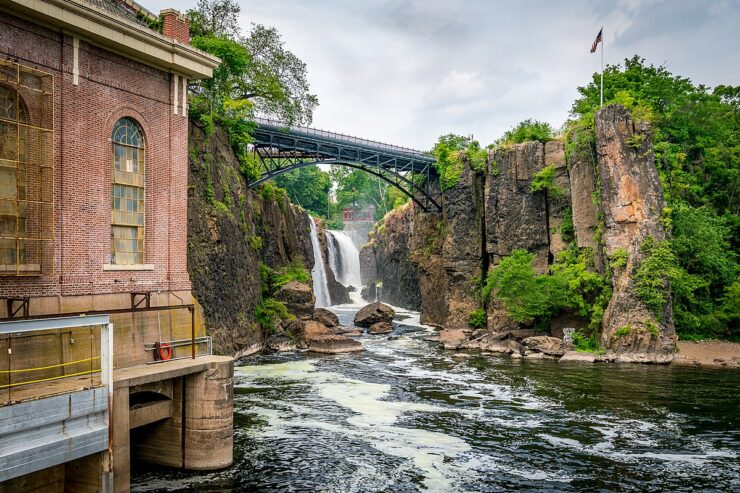 Situated in the heart of Paterson, the Great Falls of the Passaic River is a powerful and historic waterfall. As a National Historical Park, it offers a unique blend of natural beauty and industrial heritage. Plunging approximately 77 feet, the falls are a captivating sight, especially after heavy rainfall.
Visitors can explore the park's pathways, learn about the area's industrial past at the visitor center, and enjoy panoramic views of the falls from multiple vantage points.
3. Chikahoki Falls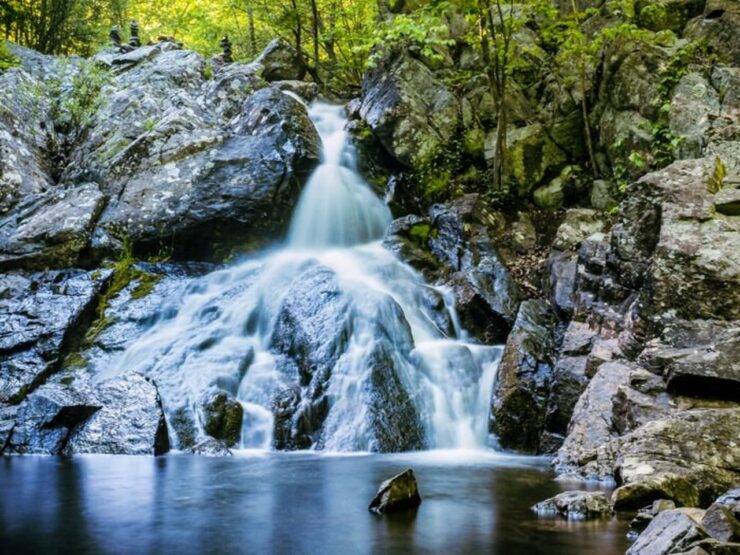 Tucked away in the wild and rugged landscape of the Apshawa Preserve, Chikahoki Falls is a hidden gem that rewards intrepid hikers. Although relatively small in size, this secluded waterfall boasts a picturesque setting that is worth the effort to reach. As you navigate the preserve's scenic trails, you'll encounter diverse flora and fauna, creating a memorable experience for nature enthusiasts and photographers alike.
4. Hemlock Falls
Nestled within the South Mountain Reservation in Essex County, Hemlock Falls offers a peaceful retreat from the urban surroundings. A short hike through lush greenery leads to this serene waterfall, which cascades into a tranquil pool below. The natural beauty and soothing sounds of Hemlock Falls make it an ideal spot for relaxation and contemplation.
5. Tillman Ravine Falls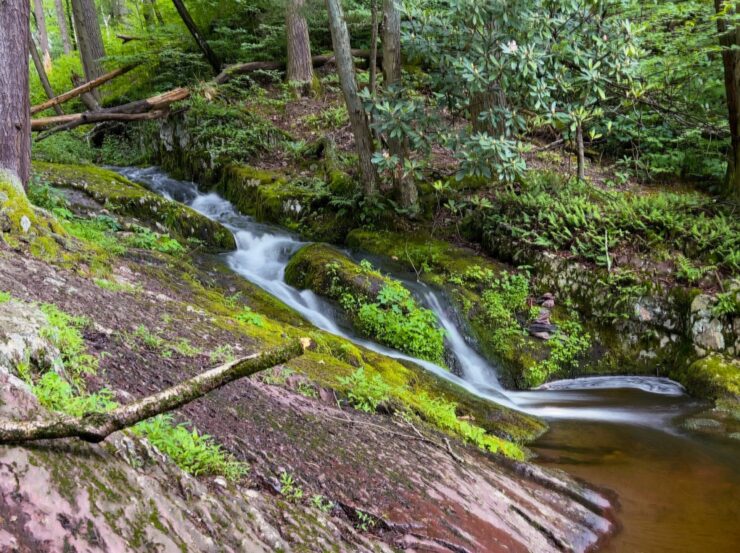 Located in Stokes State Forest, Tillman Ravine Falls is a captivating waterfall that can be accessed via the Tillman Ravine Trail. As you navigate the trail, you'll be immersed in the forested splendor of the area, culminating in the sight of the cascading waters. The tranquil atmosphere and scenic surroundings make this waterfall a popular destination for hikers and nature lovers.
6. Ramapo Falls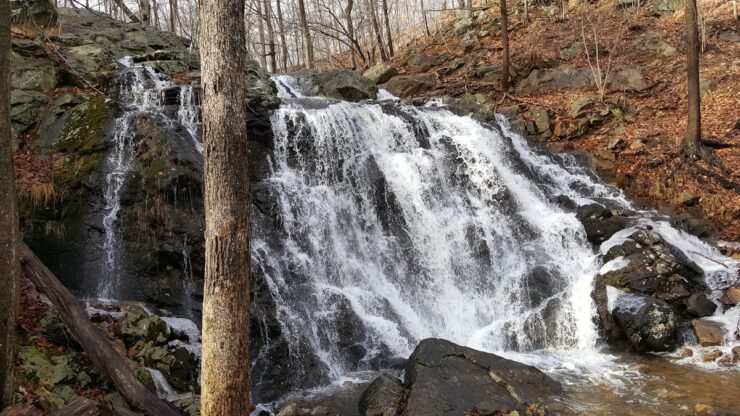 Located in the Ramapo Valley County Reservation in Bergen County, Ramapo Falls is a scenic waterfall that cascades over a series of rock ledges. The trail leading to the falls offers a picturesque hike through a wooded area, providing a peaceful retreat for nature lovers.
7. Hacklebarney Falls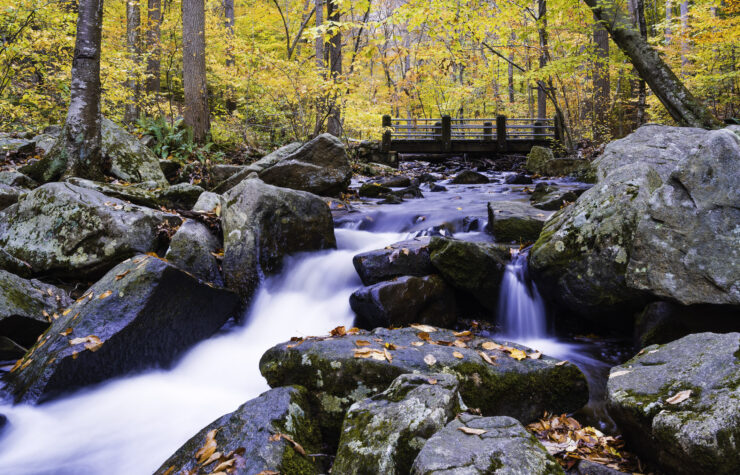 Situated in Hacklebarney State Park in Morris County, Hacklebarney Falls is a charming waterfall nestled within a scenic ravine. The park's well-maintained trails guide visitors through woodlands, past glistening streams, and ultimately to the picturesque waterfall, where they can enjoy the soothing sounds of rushing water.
8. Boonton Falls
Boonton Falls, also known as Grace Lord Park Falls, is located in Boonton along the Rockaway River. This urban waterfall is easily accessible and offers a tranquil escape from the bustling surroundings. It's a popular spot for photography and a peaceful place to relax. As with any other cascade, this is a great opportunity for stunning photos.
9. Tillman Falls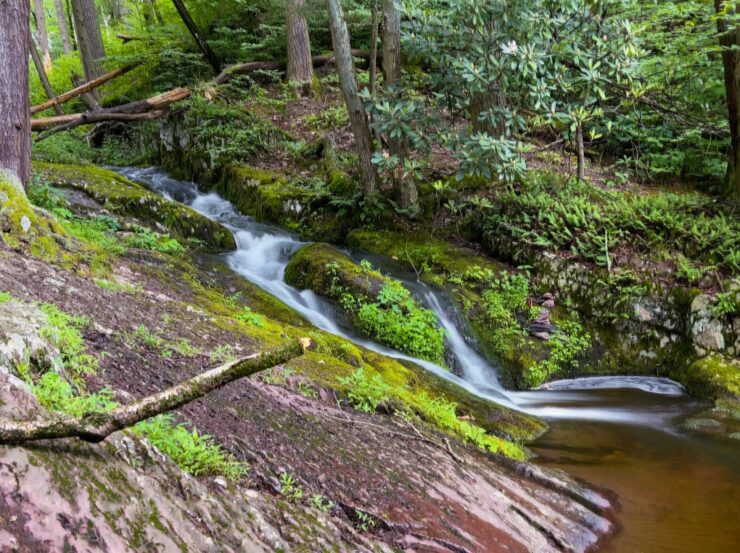 Adjacent to Tillman Ravine Falls in Stokes State Forest, Tillman Falls is another beautiful waterfall worth exploring. It can be accessed via the Tillman Ravine Trail and provides visitors with a serene setting surrounded by lush greenery and the calming sound of flowing water. It is a great spot for camping or as a place to take a breather after a long hike.
If you want to explore New Jersey in deep, read our article about the wildlife of this state.
FAQs
1. How many waterfalls are there in New Jersey?
New Jersey boasts a surprising number of waterfalls, with estimates ranging from 30 to over 50 across the state, offering a variety of sizes, heights, and settings.
2. Are they easily accessible?
While some waterfalls in New Jersey require a moderate hike to reach, others are conveniently located near parking areas or accessible via short trails, making them easily reachable for visitors of various fitness levels.
3. Can you swim in the water?
Swimming regulations vary depending on the specific waterfall and park regulations. While some waterfalls may have designated swimming areas, others may prohibit swimming due to safety concerns or environmental preservation.
4. When is the best time to visit?
The waterfalls in New Jersey are particularly impressive after periods of rain or during the spring when snowmelt contributes to a higher flow. However, each season offers its own unique charm, making the waterfalls worth visiting year-round.
5. Can you photograph them?
Absolutely! New Jersey's waterfalls provide stunning photographic opportunities. Whether you're an amateur or professional photographer, capturing the beauty of cascading water against scenic backdrops will surely result in memorable images to cherish.
Conclusion
While New Jersey may not be renowned for its waterfalls, the state surprises visitors with its collection of captivating cascades. From the towering beauty of Buttermilk Falls to the historic significance of the Great Falls of the Passaic River, each waterfall offers a unique experience. Avid hikers, photography enthusiasts, or amateur waterfall hunters… Anyone is welcome to explore these cascades.
Are you simply seeking a peaceful escape from the city into nature? Well, exploring these waterfalls in New Jersey will undoubtedly do just that. If you are eager to discover more of the state's natural wonders. these waters are it. Grab your hiking boots, pack your camera, and embark on an adventure. Witness the hidden treasures of the Garden State's waterfalls.