Maine, known for its rugged coastline and maritime history, is also home to some of the most breathtaking waterfalls in the United States. Whether you're a seasoned hiker or someone who just loves the sound of cascading water, Maine has something for everyone.
In this blog post, we'll explore eight must-see waterfalls in Maine that are worth getting up close and personal with. So, grab your hiking boots and a camera, because you won't want to miss these natural wonders.
Waterfalls have a unique ability to captivate us, drawing us into their beauty and power. They're not just a sight to behold; they're an experience that engages all our senses. The sound of the water crashing down, the misty breeze on your face, and the sheer awe of nature's power make visiting a waterfall an unforgettable experience.
Why Maine?
Maine offers a variety of waterfalls, from small cascades tucked away in forests to large, powerful falls that you can hear from miles away. The state's diverse geography and relatively untouched wilderness make it an ideal location for waterfall enthusiasts. Whether you're a local or a tourist, Maine's waterfalls are accessible and awe-inspiring.
Why Visit Maine for Waterfalls?
Maine is not just about lobsters and lighthouses. The state is a treasure trove of natural wonders, and its waterfalls are among its most prized possessions. In this section, we'll delve into why Maine is the perfect destination for waterfall chasers.
Natural Beauty
Maine's waterfalls are set against some of the most stunning backdrops you'll ever see. Imagine cascading water framed by autumn foliage, or a waterfall that's frozen in time during the winter months.
The natural beauty surrounding these waterfalls enhances the experience, making each visit unique and memorable.
Accessibility
One of the best things about Maine's waterfalls is how accessible they are. Many of them are just a short hike away from parking areas, making them perfect for families and people of all fitness levels.
Some falls are even wheelchair accessible. So, whether you're an avid hiker or someone who prefers a leisurely stroll, you'll find a waterfall in Maine that you can easily reach and enjoy.
The 8 Must-See Waterfalls
Now that we've covered why Maine is a fantastic destination for waterfall enthusiasts let's get to the heart of the matter. Here are the eight waterfalls in Maine that you absolutely must see.
1. Smalls Falls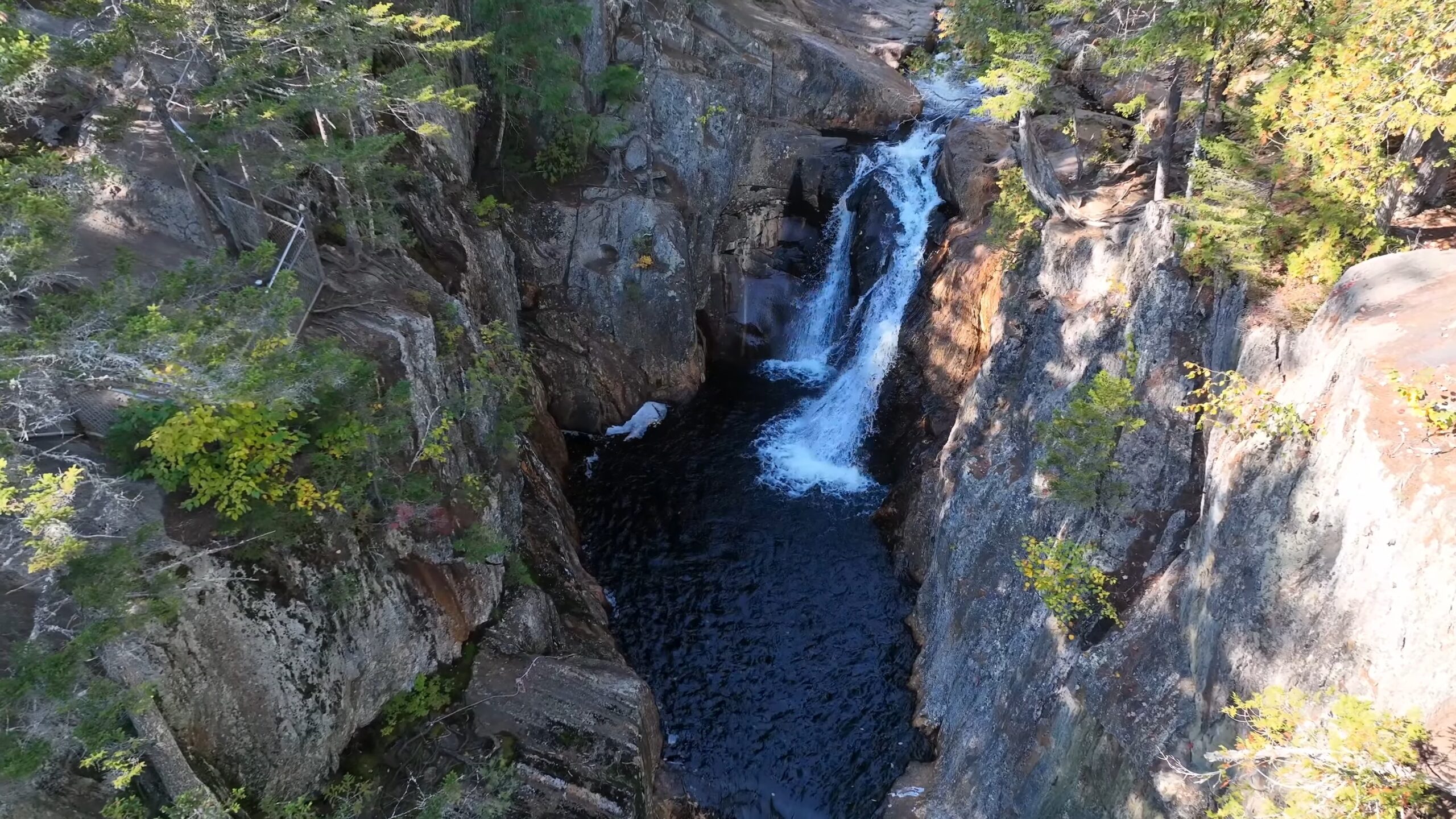 Smalls Falls, located near the town of Rangeley, is a series of cascades and pools that offer something for everyone. The falls are easily accessible, with a parking area and well-marked trails leading to various viewpoints.
Swimming Pools: One of the unique features of Smalls Falls is the natural swimming pools at the base of the cascades. These pools are a perfect spot to take a refreshing dip on a hot summer day.
Picnic Areas: Smalls Falls also has several picnic areas, making it an ideal location for a day trip with the family.
2. Angel Falls
Angel Falls is one of the tallest waterfalls in Maine, with a drop of 90 feet. Located in the western part of the state, this waterfall is a bit of a hike to get to, but the journey is well worth it.
The Hike: The trail to Angel Falls is about a mile long and takes you through a beautiful forest. The hike itself is part of the experience, offering glimpses of Maine's stunning natural beauty.
The View: Once you reach the falls, you'll be greeted by a spectacular view. The water cascades down a near-vertical cliff, creating a mist that catches the sunlight, often creating rainbows on sunny days.
3. Moxie Falls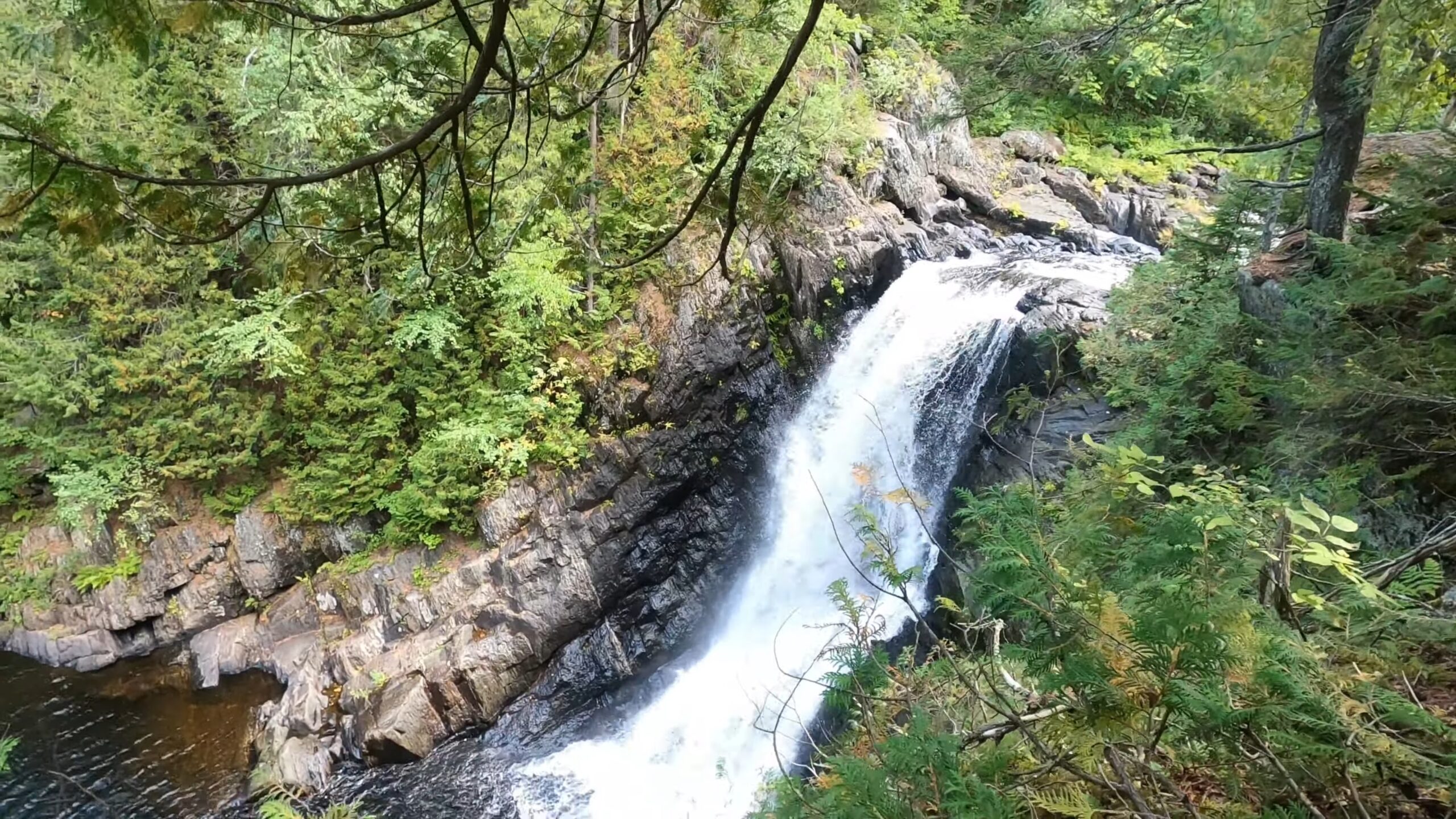 Moxie Falls is one of the highest waterfalls in New England, boasting a single drop of over 90 feet. Located in Somerset County, this waterfall is a popular destination for both locals and tourists alike.
Easy Access: One of the best things about Moxie Falls is its accessibility. A well-maintained trail leads you to a viewing platform, making it possible for people of all ages to enjoy the falls.
Photography Spot: The viewing platform also serves as an excellent spot for photography. The way the water plunges down into the pool below offers a mesmerizing spectacle, especially during the golden hours of sunrise and sunset.
4. The Cataracts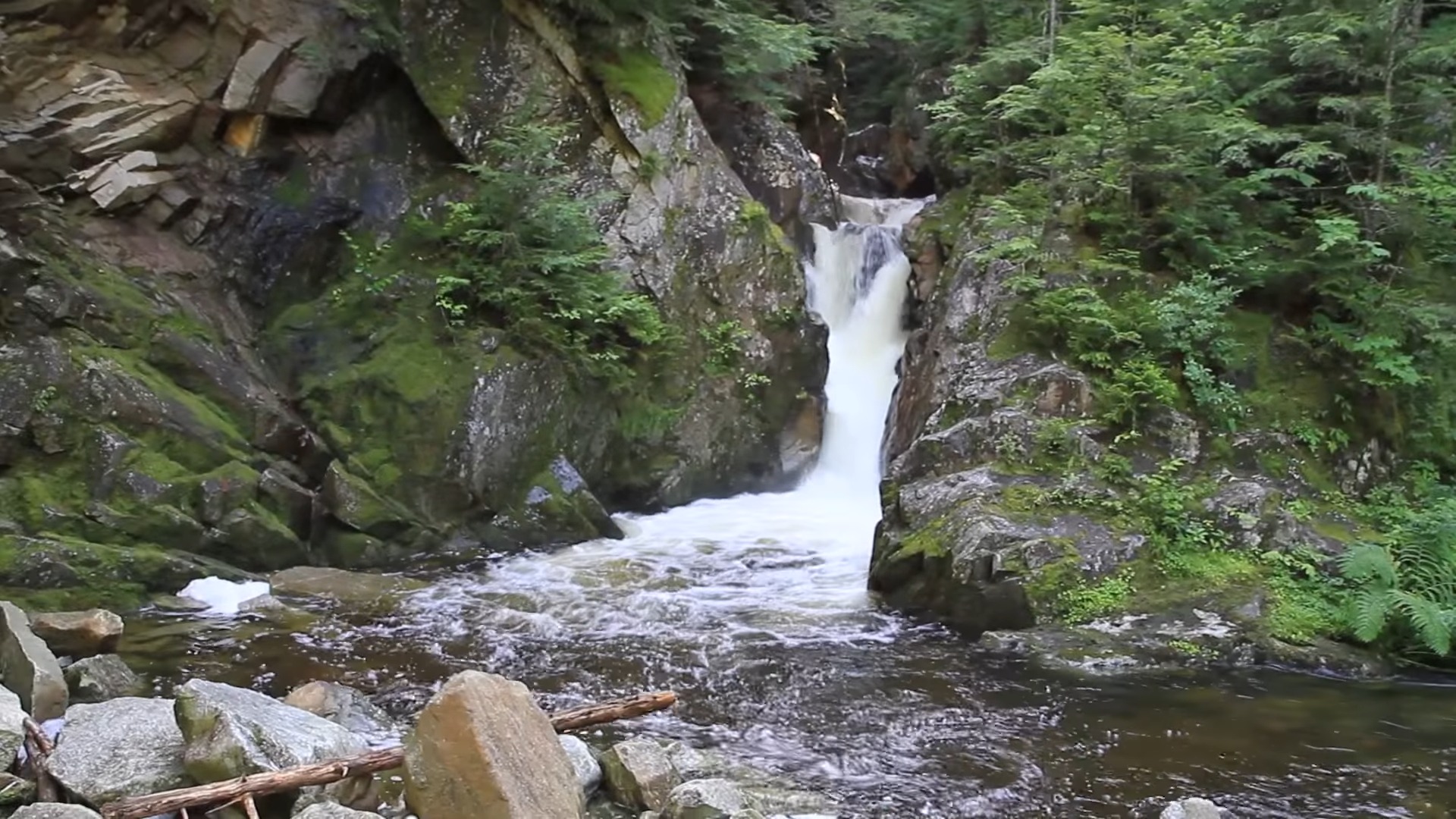 The Cataracts is a lesser-known waterfall located in the Androscoggin River Valley. What it lacks in height, it makes up for in sheer volume and the number of cascades.
Multiple Cascades: The Cataracts is not just a single waterfall but a series of cascades and pools. This makes it an exciting location for exploration and even a little adventure.
Seclusion: Being lesser-known, The Cataracts offers a bit more seclusion than some of the other waterfalls on this list. It's a perfect spot if you're looking to escape the crowds and connect with nature.
5. Screw Auger Falls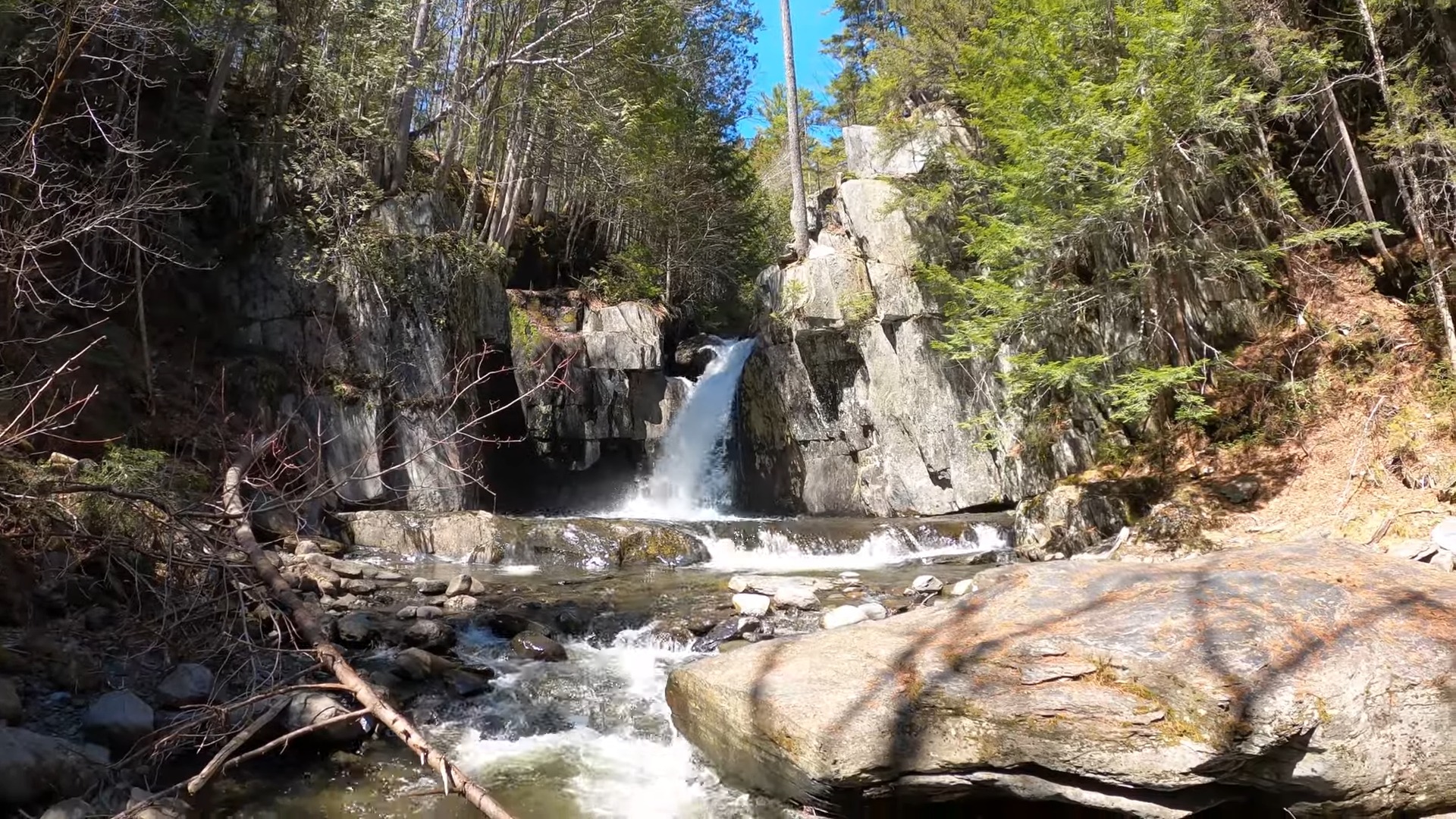 Located in Grafton Notch State Park, Screw Auger Falls is a geological wonder. The water has carved out a deep gorge in the granite, creating a unique and stunning landscape.
Geological Features: The gorge and the potholes that the water has carved into the rock make Screw Auger Falls a fascinating spot for those interested in geology.
Family-Friendly: With picnic areas and easy trails, this is a family-friendly destination. There's even a shallow pool at the base of the falls where kids can splash around.
6. Dunn Falls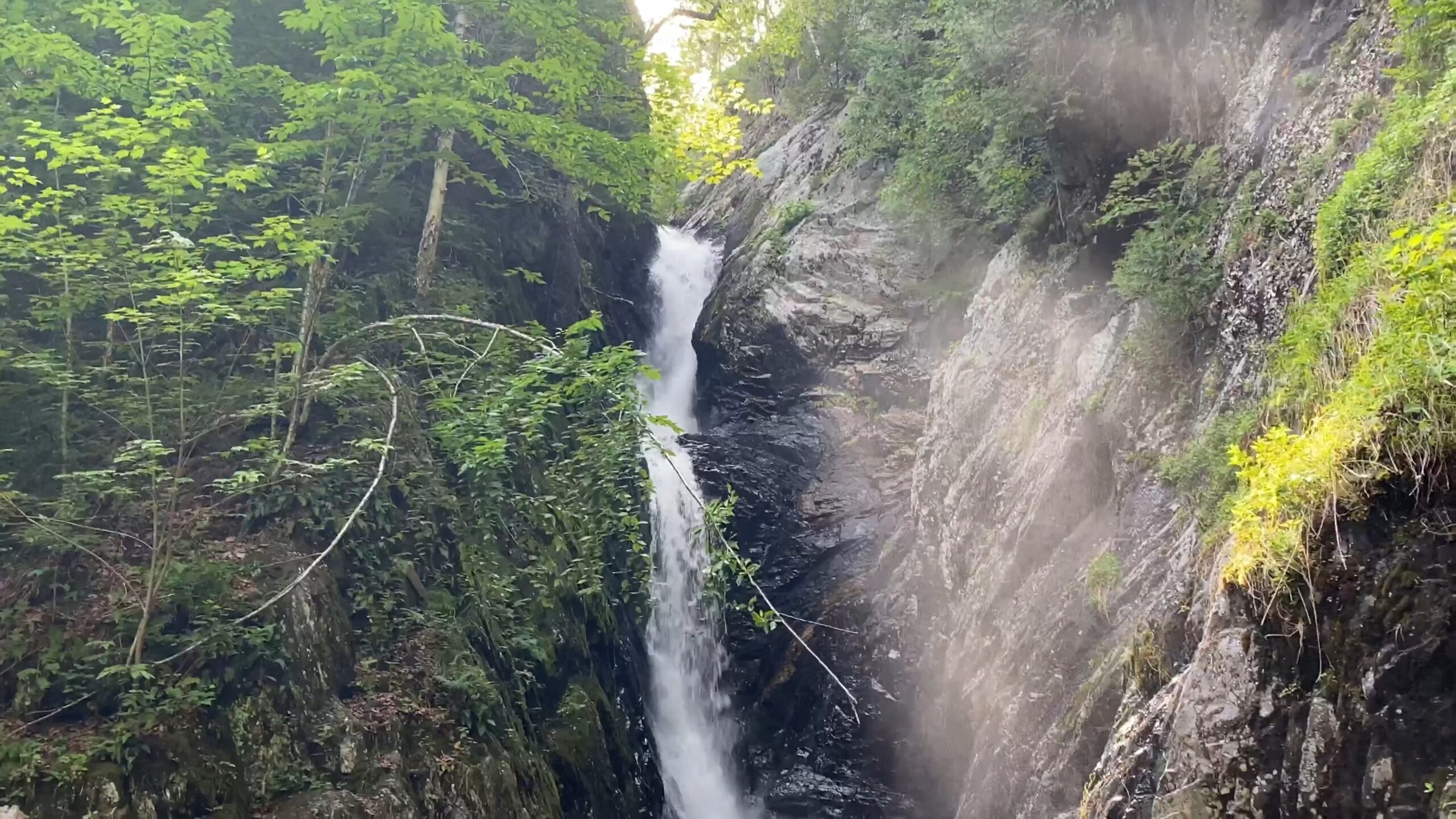 Dunn Falls is located in the Mahoosuc Public Lands and offers a two-for-one experience: an upper and a lower falls. The hike to get there is a bit challenging but incredibly rewarding.
The Hike: The trail to Dunn Falls is about 2.2 miles round trip and offers a moderate challenge. It's a great way to get some exercise and enjoy the natural beauty of the area.
Two Falls: The upper falls is a horsetail-style cascade, while the lower falls is a plunging waterfall. Both offer unique and stunning views, making the hike doubly rewarding.
7. Rattlesnake Flume and Pool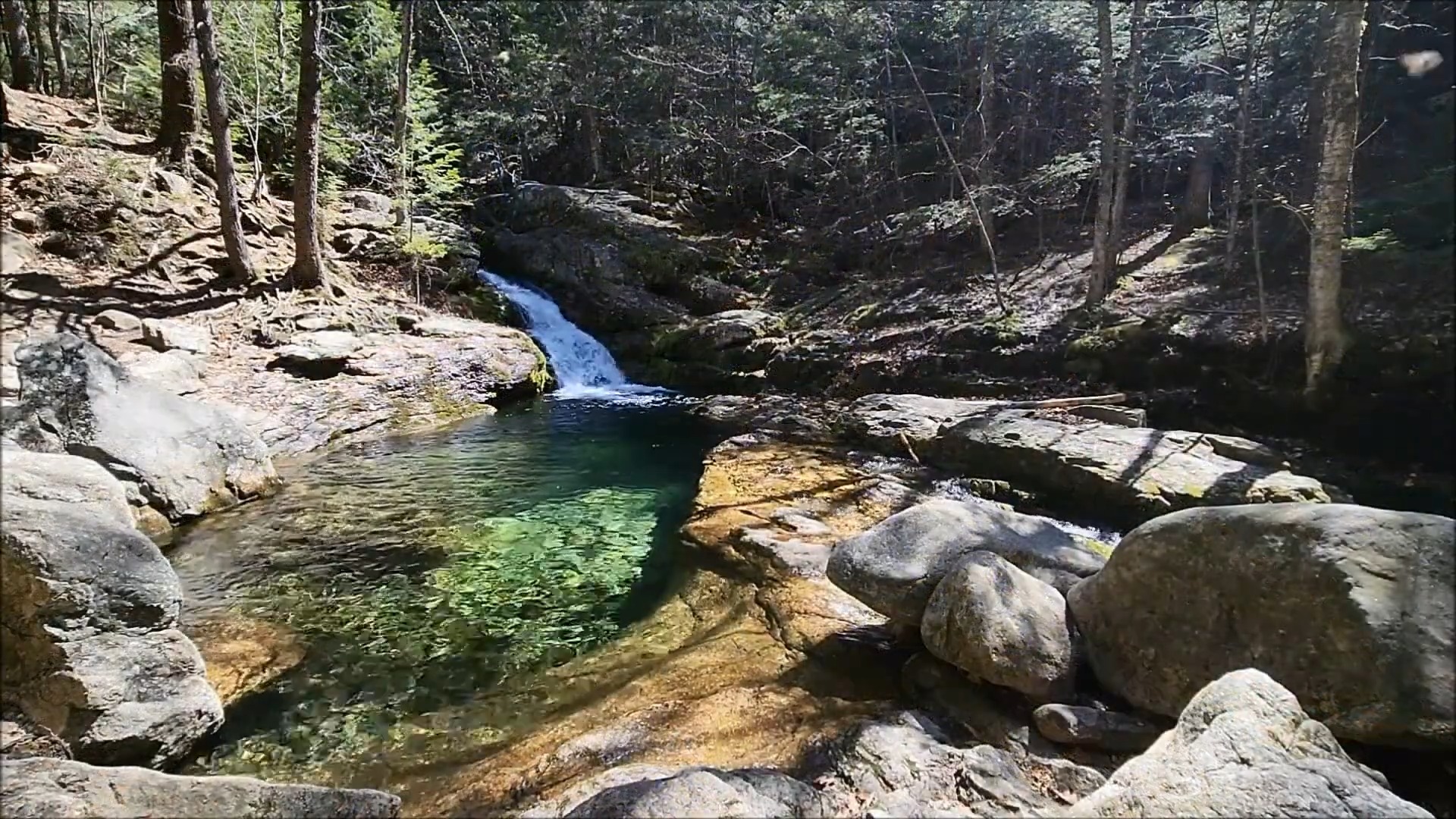 Rattlesnake Flume and Pool is a bit of a hidden gem. Located near the White Mountain National Forest, this spot offers a waterfall and a crystal-clear pool.
The Pool: The pool at the base of the falls is one of the clearest you'll find in Maine. It's a popular spot for swimming, so don't forget to bring your swimsuit!
Unique Features: The flume, a narrow gorge that the water flows through, adds a unique feature to this waterfall. It's a natural wonder that you have to see to believe.
8. Step Falls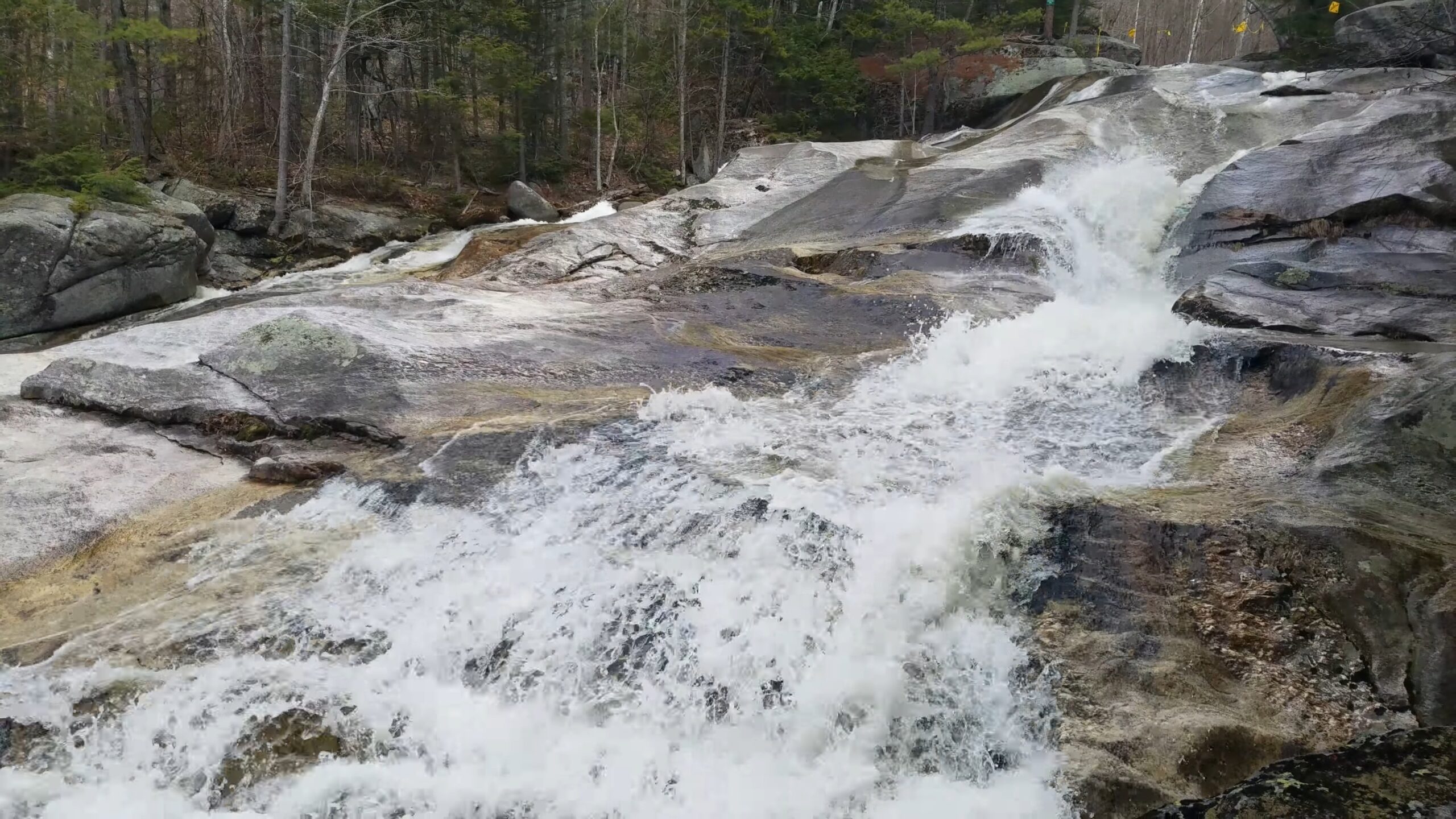 Step Falls near Grafton Notch is another family-friendly waterfall. As the name suggests, the water here descends in a series of "steps," creating multiple tiers.
Multiple Tiers: The stepped nature of this waterfall makes it unique and offers multiple spots to take in the view or even take a dip.
Educational Opportunity: The area around Step Falls has several informational plaques, making it an educational experience as well. Learn about the local flora and fauna as you enjoy the falls.
Frequently Asked Questions (FAQ)
What is the best time of year to visit Maine's waterfalls?
The best time to visit depends on what you're looking to experience. Spring offers high water levels due to melting snow, making the falls more dramatic. Fall provides a stunning backdrop of colorful foliage.
Do I need a permit to visit these waterfalls?
Most of the waterfalls are located in public lands and do not require a permit for day visits. However, if you plan to camp overnight, a permit may be required depending on the location.
Are these waterfalls safe for children?
Most of the waterfalls listed have trails and viewing areas that are family-friendly. However, always exercise caution and supervise children, especially near water.
Can I swim in the waterfalls?
Some waterfalls have natural pools suitable for swimming, like Smalls Falls and Rattlesnake Pool. Always check local guidelines and water conditions before taking a dip.
Are pets allowed?
Pets are generally allowed in state parks and public lands but must be kept on a leash. Always check specific rules for each location before bringing your pet.
Is drone photography allowed?
Drone usage is subject to state and federal regulations. It's essential to check the specific rules for each location and obtain any necessary permits.
What should I bring for a day trip to a waterfall?
Essentials include comfortable hiking shoes, water, snacks, a camera, sunscreen, and a map or GPS. If you plan to swim, bring a swimsuit and towel.
Final Words
Maine's waterfalls are more than just scenic spots; they're experiences waiting to be had. Whether you're an adventurer at heart or simply looking to find peace in nature, these waterfalls offer something for everyone. Don't miss out on these hidden gems!