In Texas, Francisco Oropesa, a 38-year-old fugitive suspected of fatally shooting five people in a ruthless attack last week, was apprehended by law enforcement officials on Tuesday, less than an hour after receiving an anonymous tip.
Oropesa was discovered "hiding in a closet underneath some laundry" in a private home in Summer Hollow, just east of the small city of Cut and Shoot, according to San Jacinto County Sheriff Greg Capers, who called Oropesa a "coward" during a news conference. Local reports indicate that the residence belonged to Oropesa's aunt.
Someone called the FBI tip line at 5:15 p.m., which led to Francisco Oropesa's arrest at 6:30 p.m. The San Jacinto County sheriff says Oropesa is charged with five counts of murder and being held on a $5 million bond.

Watch #Banfield: https://t.co/s8z9kEhjMw pic.twitter.com/RHAjyFupQu

— NewsNation (@NewsNation) May 3, 2023
Officials are considering criminal charges for anyone who assisted Oropesa in evading authorities for almost four days, although no immediate arrests were made. The anonymous tip led officers from the U.S. Marshals Service, the Texas Department of Public Safety, and the Border Patrol Tactical Unit to Oropesa. The tipster is expected to receive a reward of at least $80,000 through proper channels, as stated by Capers.
Assistant Special Agent in Charge of the FBI in the Houston area, Jimmy Paul, expressed gratitude to the individual who submitted the tip, saying that the capture was inevitable, and he was glad it finally occurred. He also mentioned the victims and their families, stating they were at the forefront of everyone's minds and that officials were relieved Oropesa was in custody.
This tragic event echoes a recent occurrence in Serbia, where a school shooting by a seventh-grader resulted in numerous casualties, highlighting the global nature of such distressing incidents.
In a related development, authorities have recently brought charges against three individuals in connection with a separate but equally heinous crime, underscoring the ongoing challenges law enforcement faces in addressing violent crimes. More details about the situation were not immediately available.
More details about the situation were not immediately available. Oropesa is believed to have used an AR-15 rifle to kill five people in Cleveland, Texas after a neighbor asked him to stop firing a weapon in his front yard due to concerns about disturbing a sleeping baby. The victims were identified as Sonia Guzman, 25; Diana Velazquez Alvarado, 21; Juliza Molina Rivera, 31; Jose Jonathan Casarez, 18; and Daniel Enrique Laso, 9.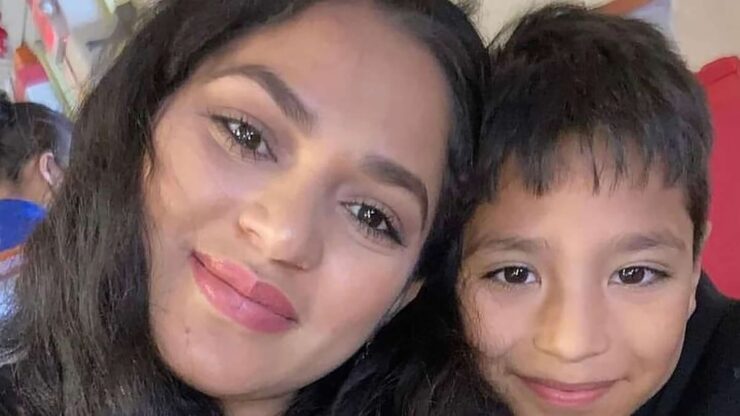 Over 250 officers from more than a dozen agencies searched for Oropesa, with little information revealed about the progress of the investigation. His arrest occurred just two days after the FBI admitted having no leads in the case.
Texas Governor Greg Abbott (R) tweeted praise for law enforcement in response to the arrest, which followed backlash he received for labeling both Oropesa and the victims as "illegal immigrants" when announcing an additional $50,000 reward for information. While all victims were originally from Honduras, Oropesa is reportedly a Mexican national.
Texas Democratic Party Chair Gilberto Hinojosa was among those who criticized Abbott's rhetoric, accusing him of using the shooting to spread fear and lies about migrants and their immigration status. When it was revealed that at least one victim was a permanent U.S. resident, Abbott's office quickly shifted blame for the misinformation to "federal officials."
However, Oropesa is believed to have been in the country illegally, having been deported by immigration officials four times previously.
Sources:
https://news.yahoo.com/gunman-nabbed-texas-days-run-010045464.html
https://www.nbcnews.com/news/us-news/texas-shooting-suspect-captured-after-manhunt-rcna82214