The Southwest Journal's voter's guide includes stories on the three competitive races for the Minneapolis School Board and questionnaires with candidates running for the U.S. House and the state House and Senate.
We also include a rundown of everything you'll see on your ballot, including an explanation of the city's two referendums.
In her bid for a third full term, School Board president Kim Ellison faces a challenge from Michael Dueñes, a former college dean and equity researcher, who is demanding greater financial transparency in the wake of the district's recently passed restructuring plan.
The plan, called the Comprehensive District Design (CDD) and approved on a 6-3 vote in May, redraws school boundaries, reorganizes magnet-school programming and touches just about every aspect of the district's operations.
The district's stated goals included increasing integration, creating more equitable access to programming, ensuring all neighborhoods have quality community schools and reducing busing costs, thereby allowing more funds to be spent in schools.
Ellison, who voted for the plan, has said that the district needs to make schools accessible to kids who live in the neighborhoods around them.
She said the plan can do that by taking money the district spends in the streets and putting it into buildings.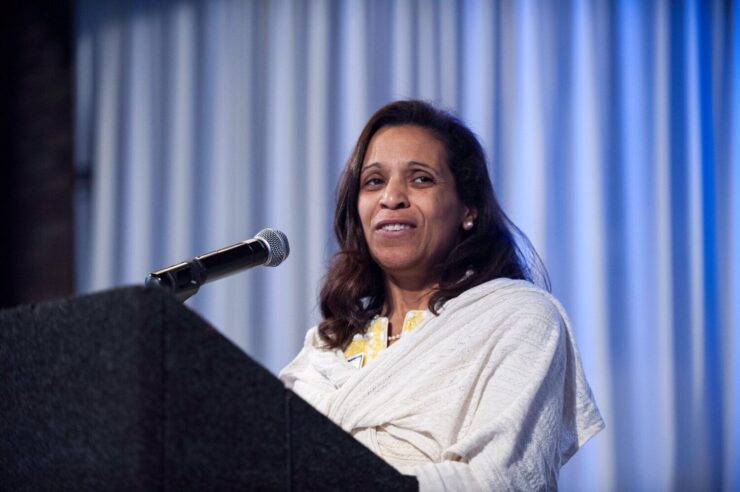 "You shouldn't have to leave your neighborhood to find success at school," she said in a July interview. "I believe that the [CDD] can do that for families and for staff by providing the right resources where they're needed."
She's said that she's pleased with the performance of Superintendent Ed Graff, who she said is thoughtful and listens to different communities.
In the spring, Dueñes was a parent of a student at Seward Montessori School, which under the CDD will become an elementary school instead of a combined elementary/middle school. (His son is now at South High School.)
He was among the most outspoken parents in opposition to the CDD, creating a series of YouTube videos in which he argued that the district has provided flawed financial information about the plan and its costs.
He said the plan will disrupt thousands of Black, Indigenous and other students of color and was critical of the board for not doing an in-depth equity audit before voting.
To address achievement gaps, Dueñes said, the district needs to implement best practices and provide dedicated funding to support them.
That includes increasing student and family engagement with schools, potentially through ethnic studies courses, language-immersion programming and community partnerships.
He said he'd also focus on supporting families as they navigate remote education and trauma stemming from police violence and that he'd commit to visiting schools weekly and conducting an in-depth study about why students leave Minneapolis Public Schools.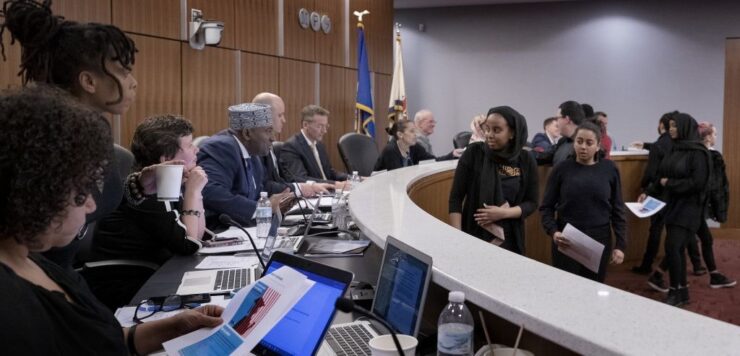 Ellison is also a supporter of ethnic studies classes, which have been taught in district high schools since 2015, and has championed efforts to make the subject a district graduation requirement starting in 2025.
She said priorities for a third term would include implementation of the CDD, adding that she'll be looking to see diverse curricula and mental health supports for students.
Ellison was first appointed to the board in 2012 to fill an at-large vacancy and ran unopposed that year for the North Minneapolis seat.
In 2016, she ran for her current at-large seat, handily defeating perennial candidate Doug Mann.
She is endorsed by the Minneapolis DFL for a third straight election, though she was the only one of five at-large candidates to seek the endorsement this year.
(Dueñes wrote on Facebook that he felt compelled to run after the School Board passed the CDD on May 13, which was nine days after the DFL endorsement convention concluded.)
Ellison said the strengths that she brings to the job include the relationships she has developed as a board member and her knowledge of the school system.
Achievements during her current term, she said, have included the recently passed resolution that bans the use of school resource officers, a wellness policy that mandates 30 minutes of daily recess and the funding of a new literacy curriculum.
Dueñes, a former North Hennepin Community College dean who has a doctorate in political science, could be her toughest challenge yet after winning 24% of votes in the five-way primary in August. (Ellison won 58% of votes.)
Kim Ellison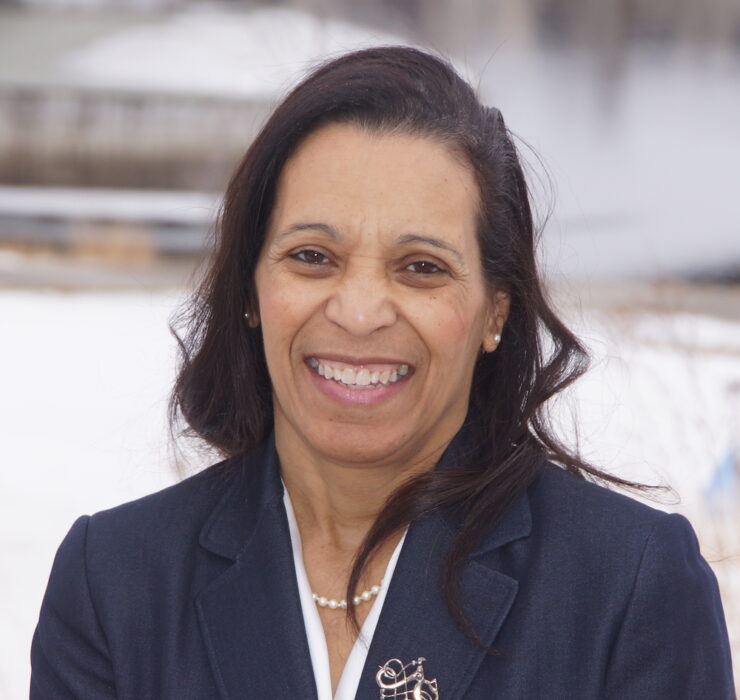 Occupation: School Board member
Priorities: Implementation of Comprehensive District Design, resources for young students during distance learning, mental health supports
In her own words: "I believe that every student deserves an excellent education, and my experience in alternative high school showed me that we're not doing that."
Fundraising: Nothing reported between Jan. 1 and July 28 ($2,041 on hand)
Michael Dueñes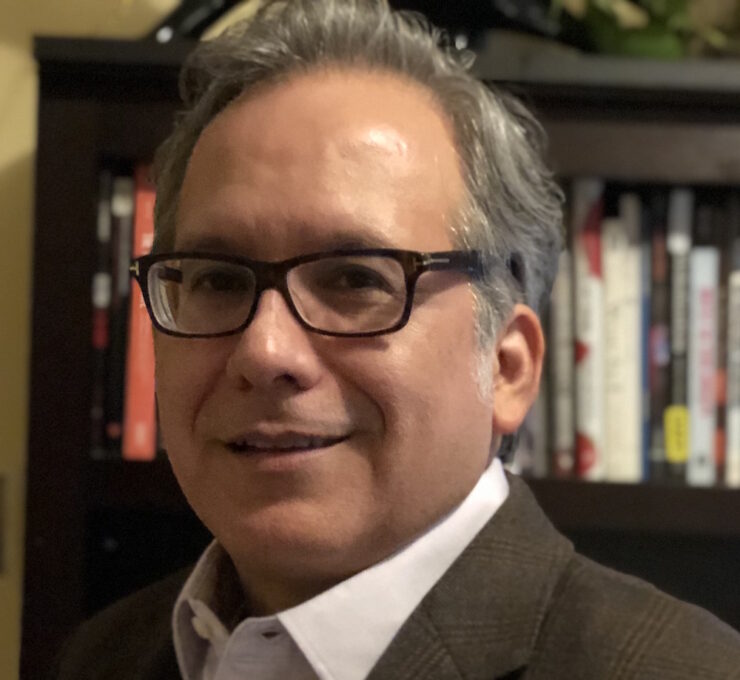 Occupation: Policy analyst
Priorities: Supporting students during time of COVID-19 and trauma over police killings, implementing best practices in educational equity, creating a transparent budget, understanding why families leave Minneapolis Public Schools
In his own words: "I don't have all of the answers, but what I do know how to do is engage communities and help them help me find answers and then make it happen."