Edmonton, often referred to as the "Gateway to the North," is a city that has seen tremendous growth and change over the years. As Canada's fifth-largest city, it offers a unique blend of urban sophistication and rugged natural beauty. If you're considering making the move to this dynamic city, here's a comprehensive guide to the pros and cons of living in Edmonton in 2023.
The Pros
All those festivals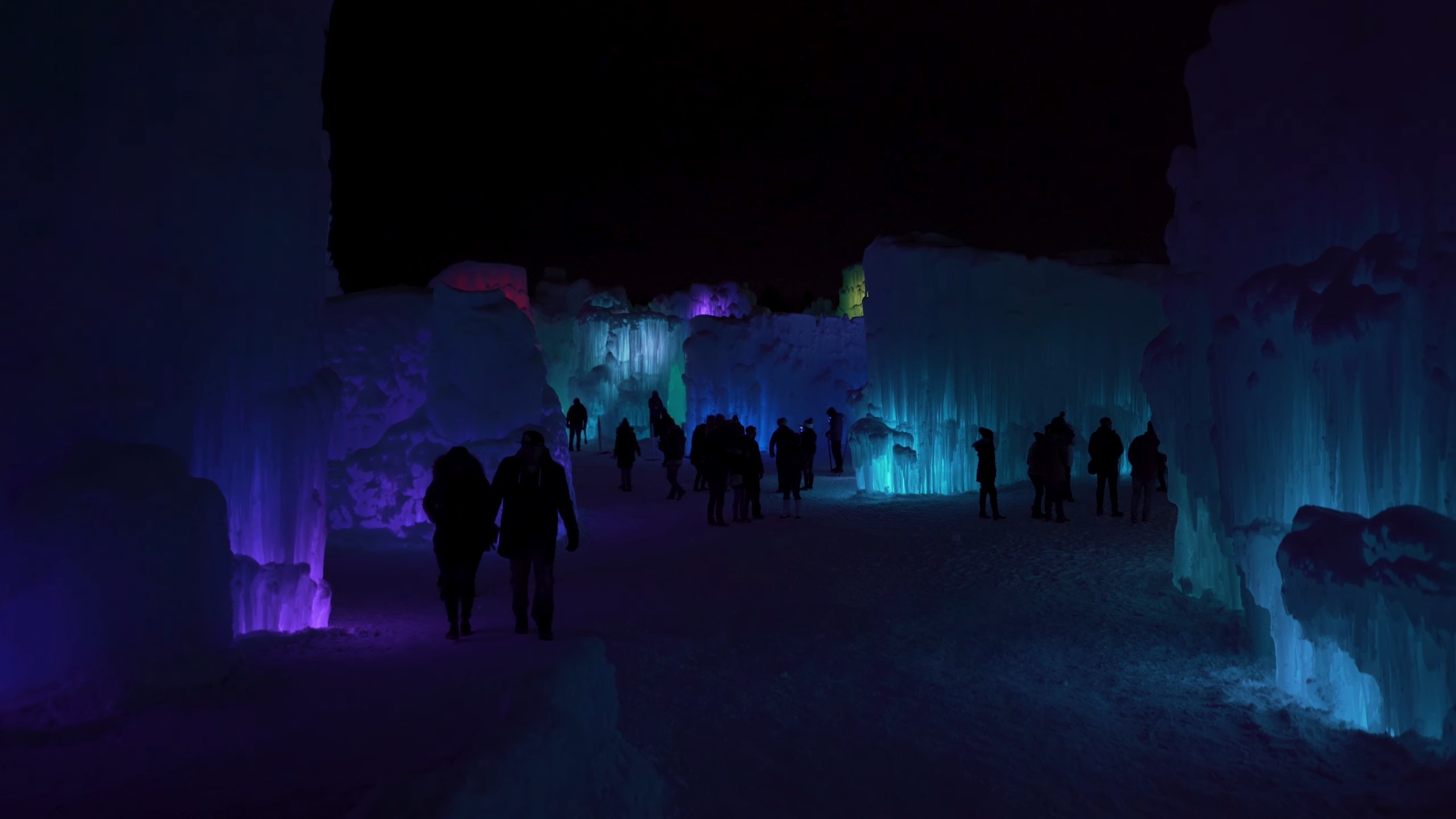 According to the CBC, the city is often dubbed as "Canada's Festival City." With over 40 family-friendly festivals held year-round, there's always something happening. One of the standout events is the Fringe Festival, the largest of its kind in North America, offering a diverse range of theatrical performances.
Winter Festivals: Yes, even in the chilly months, Edmontonians find reasons to celebrate. From the Ice Castle to Silver Skate Festival, winter in Edmonton is a magical time.
Summer Festivals: Taste of Edmonton, K-Days, and the Heritage Festival are just a few of the events that light up the city in the warmer months.
Culture and Arts
Edmonton's cultural scene is vibrant and diverse. According to the Art Gallery of Alberta, the city boasts a rich tapestry of music, dance, theatre, and visual arts.
Live Performances: Whether you're into rock concerts, orchestral music, ballets, or live theatre, Edmonton has it all. Buying season tickets is a savvy way to enjoy the plethora of live shows.
Museums and Galleries: From the Royal Alberta Museum to the TELUS World of Science, there's always something new to discover.
Economic Strength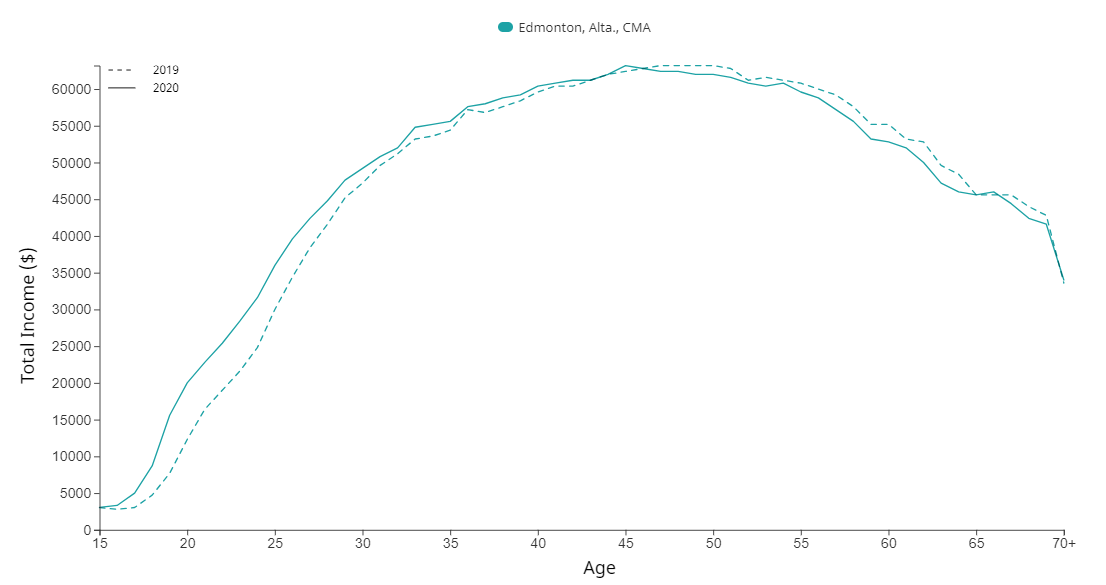 As report by Statistics Canada, says Edmontonians enjoy some of the highest average household incomes in the country. This economic strength is bolstered by the province's rich natural resources and the city's strategic location.
High Income: The average salary in Edmonton is higher than many other Canadian cities. Plus, with no Provincial Sales Tax in Alberta, residents get to keep more of their hard-earned money.
Affordable Living: Housing in Edmonton is more affordable compared to other major cities, with the average house price being quite reasonable. Additionally, fuel prices in Alberta are among the lowest in the country.
The Cons
Weather Extremes
Edmonton experiences some of the most extreme weather patterns in the country.
Cold Winters: Temperatures can plummet to as low as minus 40 Celsius during the winter months. While the snow-covered landscapes can be beautiful, the cold can be biting.
Summer Storms: Thunderstorms and hailstorms are not uncommon in the summer, requiring residents to be prepared.
Concerns about Crime
The Edmonton Police Service (EPS) is pleased to announce the launch of a new information sharing platform designed to increase transparency, facilitate community engagement, and support the safety of our citizens and our city.

— Edmonton Police (@edmontonpolice) March 31, 2022
While Edmonton offers a high quality of life, it's essential to be aware of the areas with higher crime rates. Certain parts of the city have seen an uptick in crime, especially in the downtown area.
Safety Precautions: It's always a good idea to stay informed and take necessary precautions, especially when out late at night.
Cost of Living in Edmonton
Residents of Edmonton benefit from a relatively affordable lifestyle. For a one-bedroom apartment, the monthly rent typically hovers around CA$ 1,000.
If you're contemplating buying property in Edmonton, the price per square meter usually ranges between CA$ 2500 and CA$ 3500. Interestingly, when you compare dining out costs, Edmonton's restaurant prices are about 18% lower than those in London.
Dining out for two in a mid-tier restaurant will set you back approximately CA$ 80.00. For a medium-sized apartment, expect to pay around CA$ 250 monthly for basic utilities, excluding internet charges.
How Much Do You Need to Live Comfortably in Edmonton?
For a family comprising four members, the monthly expenses, excluding rent, come to around CA$ 4,200. This estimate doesn't factor in costs like buying a car or a home.
Childcare expenses are additional. The total cost can vary based on dining out frequency, entertainment choices, and reliance on public transport.
For a single individual, the monthly expenses, without including rent, are approximately CA$1,200. This budget accommodates a monthly bus pass priced at CA$100.
Cooking enthusiasts can save significantly by preparing meals at home rather than dining out. And if your profession demands a specific dress code, you might need to allocate a bit more for clothing. Some generous employers might even offer a clothing stipend.
When you compare the living costs across Canada, Edmonton emerges as a more affordable option.
What Is a Good Salary in Edmonton?
In Edmonton, the median salary stands at CA$125,000, indicating that half of the working population earns up to this amount. Salaries in the city can range from CA$ 31,600 to a whopping CA$ 560,000.
Things you should know before moving to Edmonton
Edmonton and, in fact, all of Alberta are rat-free and have been for a long time.
Summertime is mosquito season, but you don't need to worry about any diseases.
Edmontonians are very proud of their hockey hero Wayne Gretzky who unfortunately has moved to the USA but won 4 Stanley Cups for the Edmonton Oilers hockey team.
A visit to Fort Edmonton is highly recommended if you want to check out the history of Edmonton. Nestled on the river valley banks, this accurate replication of Fort Edmonton offers an interactive and highly memorable experience.
The Northern Lights can be easily seen. You will spend many nights watching them dance across the sky.
What is that plug-in on the front of most cars? No, these cars are not electric vehicles, but due to the severe cold in the wintertime, most cars in Edmonton are equipped with block heaters to keep the engine block warm so that it does not crack.
Top Residential Areas in Edmonton
Glenora
Glenora stands out as a top choice for many, recently surpassing Strathcona in popularity. It's particularly appealing to those who have retired and are financially well-off.
Glenora is celebrated as one of the most well-maintained garden city suburbs. The charm of Alexander Circle, with its stunning fountain and meticulously renovated homes, is a testament to this.
Its strategic location near the chic stores on High Street and the picturesque banks of the North Saskatchewan River ensures residents have plenty to do.
Strathcona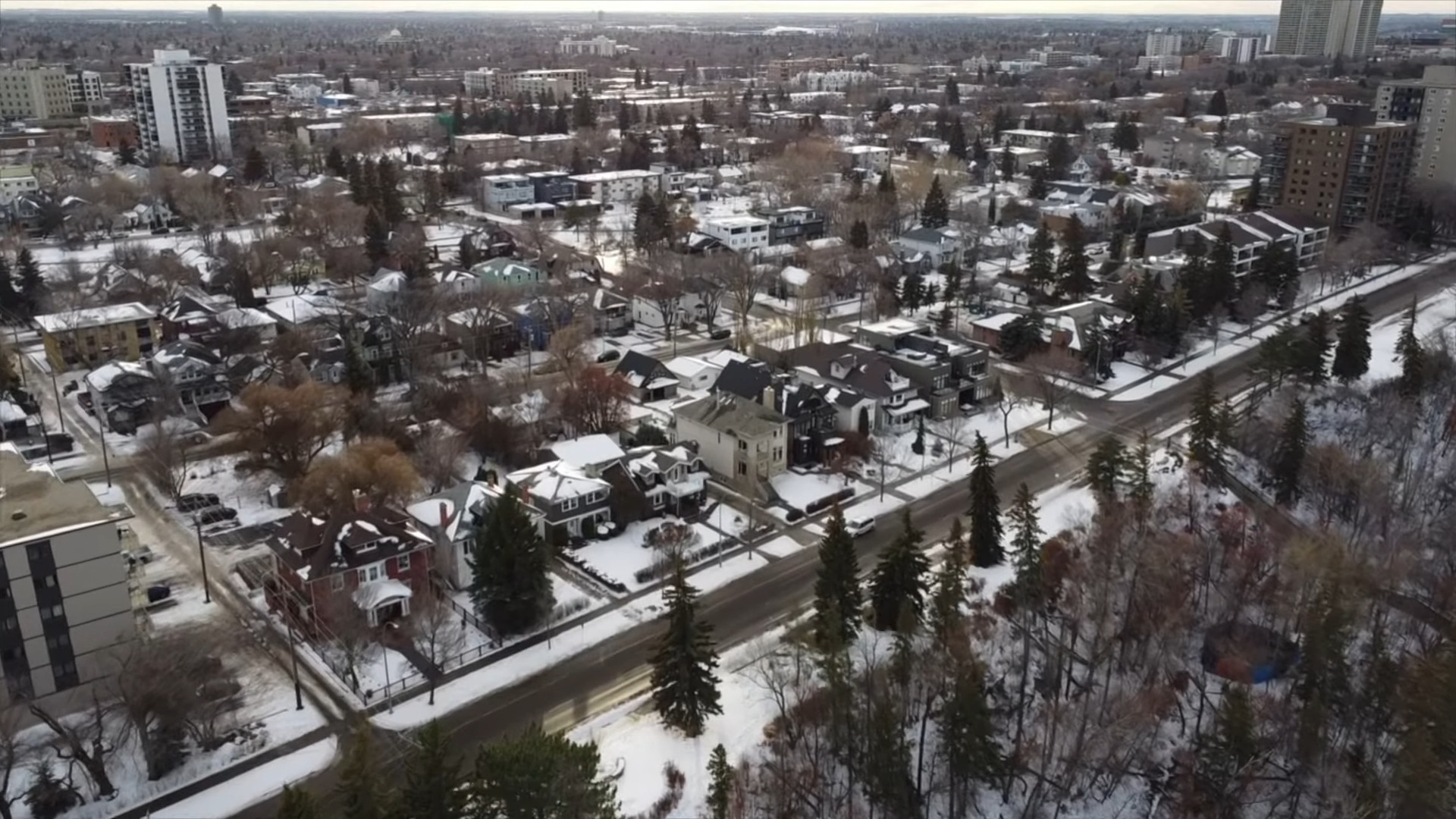 Strathcona exudes an old-world allure, making it a magnet for the young and creative. Its closeness to Whyte Avenue, the heart of downtown, and the University of Alberta adds to its appeal.
Notably, it hosts the renowned Fringe Festival and boasts an impressive indoor farmer's market.
Hazedean District
For families, the Hazedean district in southeast Edmonton is a prime pick. It's recognized for its robust school system and offers easy access to the scenic Mill Creek Ravine, known for its extensive multi-use trails.
Strathern District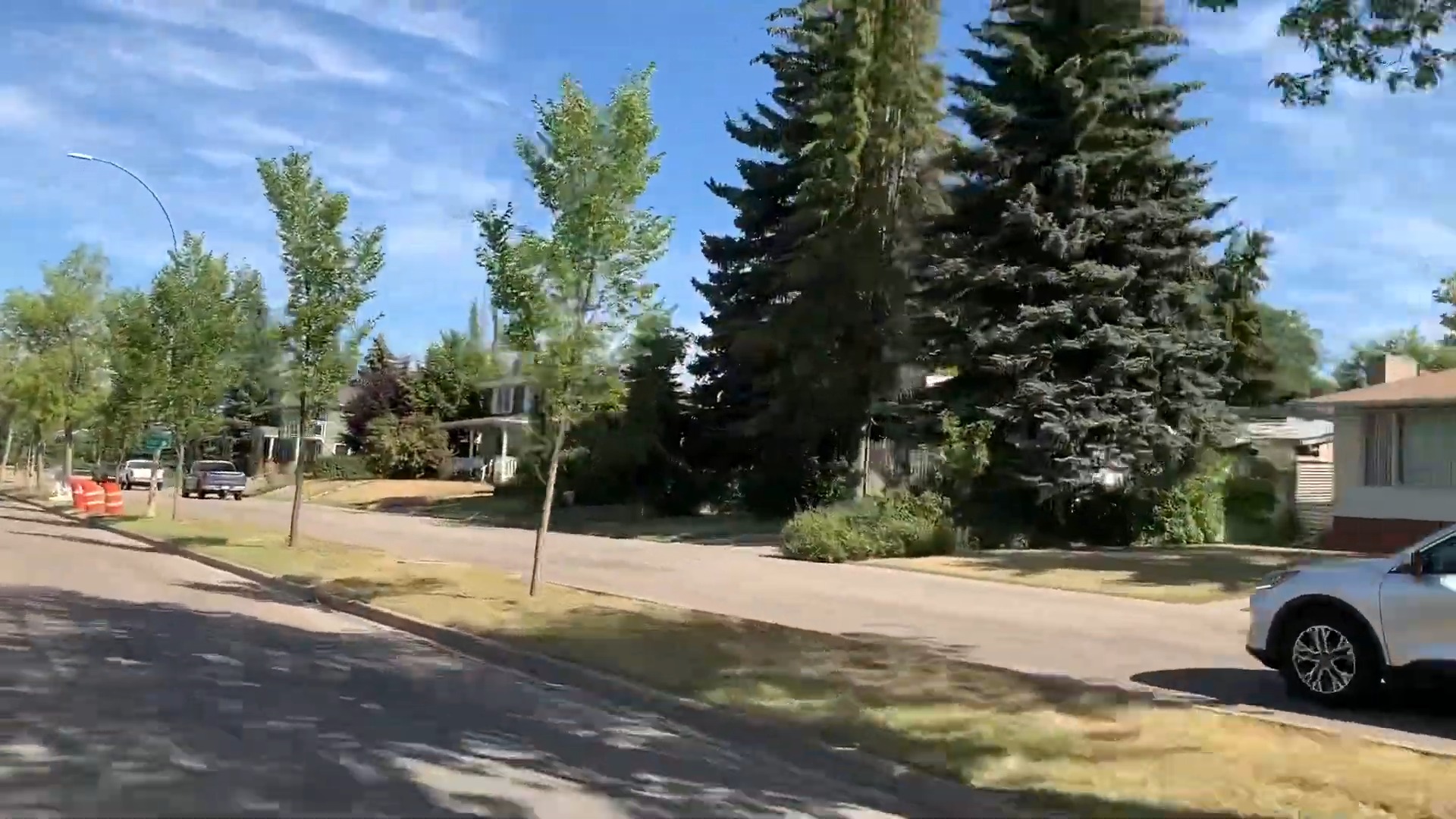 Strathern district, another gem along the North Saskatchewan River banks, promises not just breathtaking views but also top-notch recreational facilities.
Ritchie
Ritchie is a neighborhood on the rise, currently undergoing significant redevelopment. Its vibrant cafe scene and thriving cycling community make it a hotspot for young professionals.
Downtown Edmonton
For those who thrive in urban settings, downtown Edmonton has a lot to offer, especially for young professionals engaged in the corporate world.
From trendy nightclubs and eateries to cozy street cafes, downtown is always buzzing. Churchill Square is a hub of activity all year round. Art enthusiasts will appreciate the numerous galleries dotting the area. While luxury condos provide panoramic city views, there's a variety of other housing options to explore.
Areas to Exercise Caution
While Edmonton has many wonderful neighborhoods, there are certain areas where one should be cautious, especially after dark:
Downtown Vicinity: Particularly around Chinatown, which has areas that can feel unsafe at night.
The Coliseum & Yellowhead Trail: These regions have gained notoriety due to drug-related incidents and general untidiness.
Beverly: This area has had issues with alcohol-related disturbances.
North Downtown & Boyle Street: These areas see a higher concentration of homeless individuals.
FAQ
Is public transportation efficient in Edmonton?
Yes, Edmonton has a well-connected public transportation system, including buses and the LRT (Light Rail Transit), making it convenient for residents to commute.
How is the healthcare system in Edmonton?
Edmonton offers top-notch healthcare facilities with several hospitals and clinics. The city is also home to the University of Alberta Hospital, one of Canada's leading clinical, research, and teaching hospitals.
Are there recreational facilities for families and children?
Absolutely! Edmonton boasts numerous recreational centers, swimming pools, skating rinks, and playgrounds. The city is also home to attractions like the Edmonton Zoo and the Telus World of Science.
How diverse is Edmonton's population?
Edmonton is a melting pot of cultures, with a significant number of immigrants from various countries, making it a culturally rich and diverse city.
Is Edmonton environmentally friendly?
Edmonton is committed to sustainability. The city has numerous green initiatives, including waste reduction programs and efforts to increase green spaces.
What sports teams are based in Edmonton?
Edmonton is home to the Edmonton Oilers (NHL) and the Edmonton Eskimos (CFL). The city is passionate about its sports teams and has a vibrant sports culture.
How is the nightlife in Edmonton?
Edmonton offers a lively nightlife with numerous bars, clubs, and entertainment venues. Whether you're into live music, dancing, or just hanging out, there's something for everyone.
Snapshot
Living in Edmonton is a unique experience, characterized by its vibrant blend of nature and culture.
The city's natural beauty is evident, with the sprawling river valley serving as a backyard for many residents. Throughout the year, Edmonton hosts a myriad of family-friendly festivals, ensuring there's always something happening.
Cultural aficionados will appreciate the refined offerings of the city, be it the melodious strains of the Edmonton Symphony Orchestra at Winspear Hall or the graceful performances of the Alberta Ballet Company, especially their rendition of The Nutcracker during the festive season.
History buffs and families alike will find multiple reasons to visit Fort Edmonton Park, with many opting for an annual pass to make the most of their trips.
However, like any major urban center, Edmonton has its challenges. Crime exists, and not all schools or neighborhoods meet everyone's standards. It's essential to do thorough research before making the move. And a word to the wise: given the chilly winters, investing in warm clothing is a must!