As EVs continue to alter the automotive industry, big names such as Porsche are not allowed to be left behind. The latest buzz surrounds their highly anticipated Porsche Macan EV. Electric vehicles are not your first association to the German manufacturer but that's about to change.
Combining our info from different reputable online sources, we conjured together a few details about what everyone could expect from the new Macan EV. Keep in mind that as of now, we're delving into the territory of speculations!
Note: Information is based on speculative sources and may be subject to change. Always refer to official announcements for definitive details.
Unique Design
From the spy shots and detailed descriptions, courtesy of caranddriver.com, it's quite clear that the upcoming Macan EV is going to have a design that will leave its predecessors in dust. The photos we have at hand highlight a coupe-like roofline, which seems to be the ongoing trend in the SUV market. But, let's not think that Porsche's only goal is to have pretty models.
The roofline in question has one goal. It's likely designed to improve aerodynamics. It is the action that will lead to an enhanced vehicle range which is something that matters to the fans of EVs. Speaking of likeness, you might see some similarities between the Macan EV and Porsche's first EV, the Taycan, especially when you look at its front end.
Performance that Speaks Porsche
Performance is at the heart of every Porsche. The Macan EV is no exception. Riding on the new PPE (Premium Platform Electric) platform, the Macan EV promises not just an eco-friendly drive but a powerful one.
According to Car and Driver, the new Macan will come with 603 hp that will be a product of its dual-motor and an all-wheel-drive setup. This is undoubtedly Porsche's commitment to ensuring that its electric model remains the sportiest in its segment.
Charging and Range
Perhaps one of the potential standout features of the new Macan EV will be its charging capabilities which are in the realm of extraordinary. Thanks to its 800-volt electric architecture, rapid charge times are a reality.
As motorauthority.com claims the Macan EV could jump from 5 to 80% charge in under half an hour. To put this into perspective, Porsche hints that up to 60 miles could be added in just four minutes using a 350-kw charge point.
Porsche's EV Vision For The Future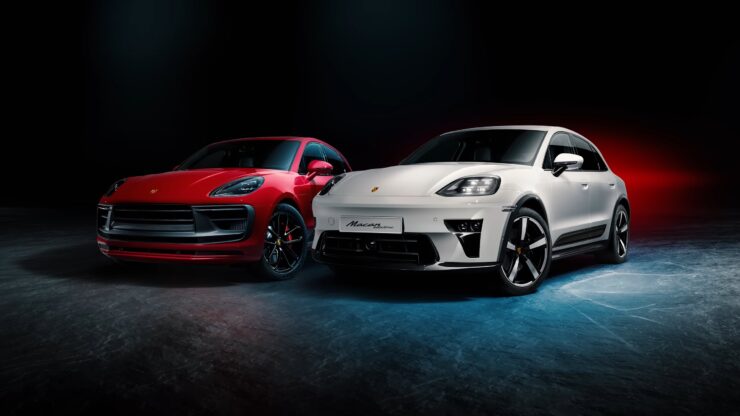 2024 Macan EV is a massive jump for the Stuttgart giant but it's only a start of their revolution. It's vital to see their latest move in the context of Porsche's vision for the future.
According to our sources, the Porsche lineup is transitioning to the electric route in its fullest capacities. By 2030, the automaker expects that over 80% of its sales will comprise electric vehicles.
Final Thoughts
While we stand still and await the official release of the 2024 Porsche Macan EV, the pieces of information we gathered and spy shots at hand offer us a glimpse of what's on the horizon.
For both the buyers and enthusiasts alike, the bond of performance, design, and efficiency in the new Macen EV is something to look forward to.