Let's be funny here. We don't know! Do you? It is hard to predict even a single NFL game so we shouldn't pretend like we know who can take the Lombardi home. This league is a league of parity. It is the best sports league in the world. Don't argue with us on this. It is a league where odds don't mean anything.
Preseason favorites usually stay at home come January. Football is a men's sport. As such, one hit can change the trajectory of a team's season. But, we have odds.
Do not rely on them, but we can speak in betting terms. Who will win? Based on odds? We have a picture. It's not a clear one, it's biased, and based on no previous experience. Each season is a challenge in itself. When you read this piece, you should know that it's the opinion of a group of people who work on this website.
As we said, it is as personalized as an opinion gets. We're not going to quote pundits from ESPN or stay in line with Vegas odds. No! We're going to make this personal. Without further ado, check out our favorites for the Super Bowl.
1. Kansas City Chiefs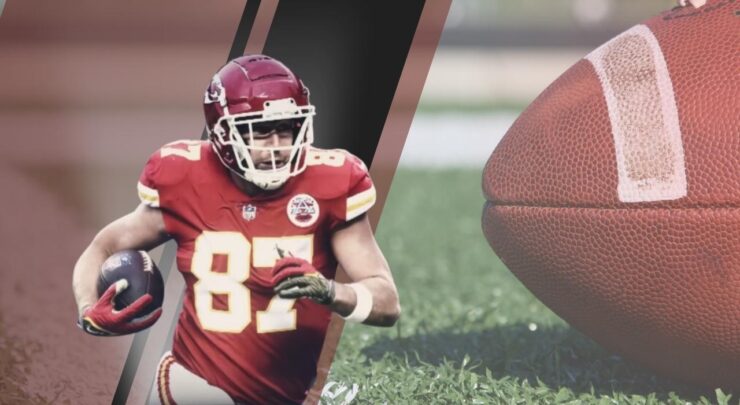 Our first pick is a clear one. We're not going to be too smart here. Any team that has Patrick Mahomes III is bound to go far. Mahomes is the star of the league. Tom Brady is no more and the league has a new face. Chiefs are a different beast from the moment he joined the team.
When paired with one of the best play callers in the form of Andy Reid, there aren't too many defenses that can stop the Chiefs. Yes, Tyreek Hill is no longer on the team, but Patrick showed that he can handle opponents only with Travis Kelce up the field.
Even guys like Isiah Pacheco and Kadarius Toney appear as world-beaters when Mahomes is throwing the ball. With the Chiefs' odds set at 6-1, you wouldn't be crazy to bet on them. But, can they win back-to-back? We'll see. They're favorites, but we have our doubts.
2. San Francisco 49ers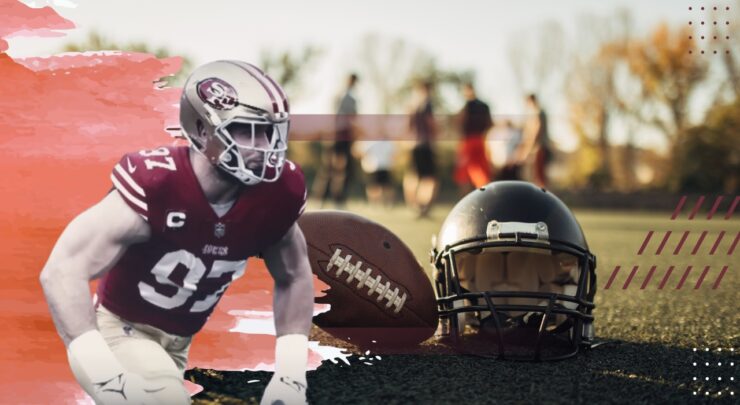 The main reason why we doubt the Chiefs are the 49ers. This team, when healthy, is one of the top favorites for the premium NFL prize – The Lombardi. Can they do it? Well, they almost did it last year playing their fourth-string QB. Yes, they can do it!
San Francisco possesses one of the best defenses in the league. Pair it with their offensive proof and you get one amazing combination. Yes, the small matter of quarterback still looms over the 49ers fans' heads. Brock Purdy is the No. 1 man when healthy.
This season the 49ers didn't leave anything to chance. They have three QBs on their roster. If Purdy is not healthy they'll go either with Trey Lance or Sam Darnold. With Kyle Shanahan as a play caller, they don't have reason to doubt any of the options behind the center.
Oh, we should also mention the small matter of Nick Bosa. Yeah, the SF 49ers are a clear-cut favorite to win it all. One of the league's best offensive minds paired with a one-man defense. A recipe for success. With 9-1 odds, San Francisco is worth your money as a betting option.
3. Dallas Cowboys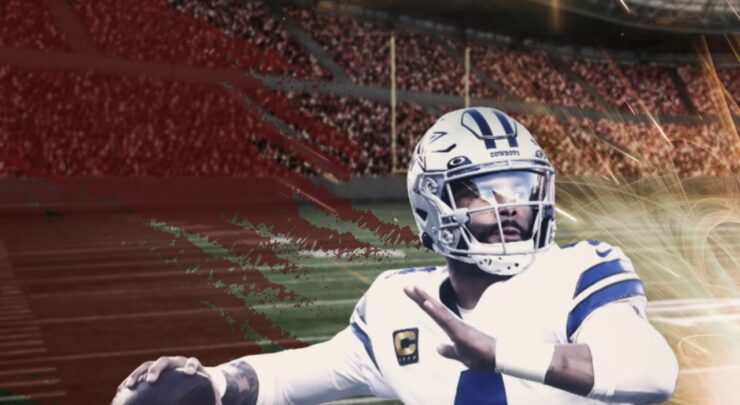 We don't want to hear it! Didn't you read the introduction? This is a biased opinion. Some of us root for the Dallas Cowboys. Does that make them favorites? No! Do they have a chance? Hell yeah! With 15-1 odds of winning it all, you'd be crazy not to wager at least $100 on the Boyz.
Of course, the bookies will tell you that Philadelphia Eagles are the biggest favorite of the Cowboys, but we bet we disagree. Yes, the Birds had their run last year, a dominant one, but now the league knows what to expect. Their one-yard rushes will not work. Nobody likes them.
This is the year of the Cowboys and they will exit the NFL East as the division winners. The long wait for a trophy that dates back to the 90s could be over. This smells like their year. Yes, we know, Cowboys fans claim that every year, but it's different this time around. There's no more Dak & Zeke, but Dallas has a playmaker in every position. Amazing QB in Prescott for one.
Micah Parsons and Trevon Diggs are at the back and Lawrence is in the trenches. The offense is in Dak's hands which should be relieved with the options he has. CeeDee Lamb and Michael Gallup down the field? Sign me up!
4. New York Jets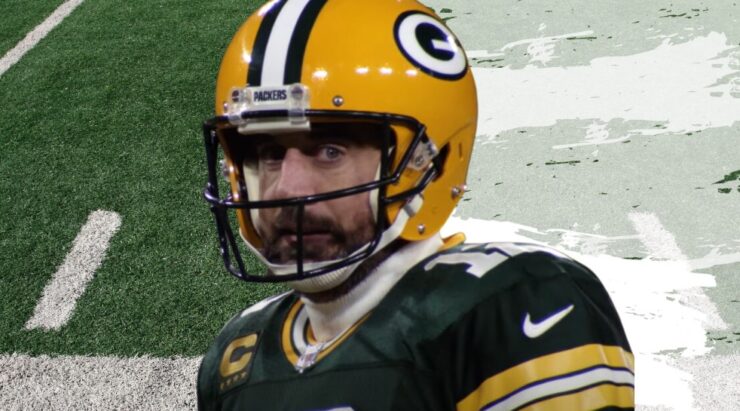 Who would have thought? Jets SB favorites? It can't be. According to bookies they aren't. Their odds lie at 16-1 which doesn't exactly make them favorites. According to us? They are! Why? It's simple. Do we have to say it?
Aaron Rodgers! The bad man! Can he do it outside Green Bay? We believe that he has everything he needs. Enough experience, pose, talent, and anger above all else. He didn't leave the Packer son on his terms. Let's make a parallel here. You all saw what Tom Brady did in Tampa Bay in his first season? We believe that Rodgers can do the same in New York.
The Jets are a team that's tailored to his needs. For one, he'll finally have more than a decent defense. Something he lacked each season in Green Bay. On the offensive side of the ball, he's all set. Jets OL is one of the best in the league with names such as Alijah Vera-Tucker, Mekhi Becton, and Laken Tomlinson they can protect their QB with ease.
As pass catchers, he has Corey Davis, his man Allen Lazard and Laken Tomlinson which is a nice group of wide receivers. Add Tyler Conklin and C.J. Uzomah to the mix and they are all set to go far.
5. Cincinnati Bengals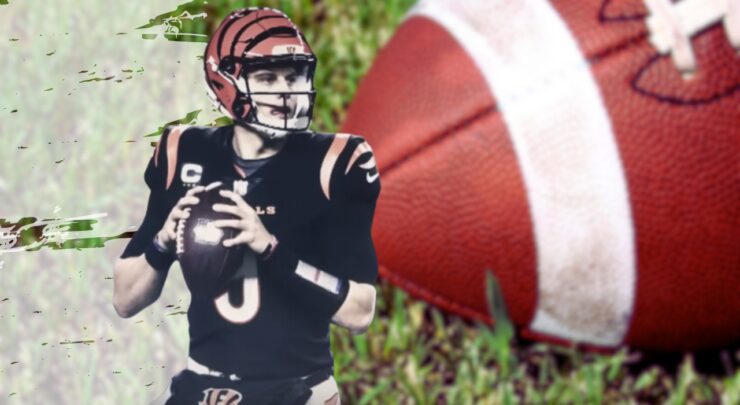 Cincinnati Bengals are not a storied franchise. It is a description they want to change. Can they do it? Of course, they can. Today, they are one of the most popular teams in the NFL and it is all thanks to their QB Joe Burrow.
Since his arrival, the Bengals have managed to reach one Conference Final and one Super Bowl. That's how good Joe is. Of course, his supporting cast is amazing too. You can go far as a franchise if you want to listen to your QB.
A lesson the Packers never learned. After his first season, Joe asked the Bengals to draft his college teammate Ja'Marr Chase. This QB-WR combo is one of the best in the league. They showed just how good they are in the two previous seasons.
Chase is one of the premium wide receivers in the NFL and Burrow needs to take them till the end before his time is up for a payday. Later on, the salary cap could hinder their chances. With 10-1 chances they should be higher on this list, but in our biased opinion they are only the fifth option.
Honorable Mentions
By now, it must be clear. We are not following the odds or the team's exact quality. What we do follow is what our gut tells us. Who are the favorites?
This is the NFL, there aren't any. But, as we need to state our opinion, what you have above is it. While we can't list every team in the league as a Super Bowl favorite, these five teams should cut many lists of this kind. The teams that didn't cut our list, but have an outside chance at the biggest prize are the Philadelphia Eagles with 15-2 odds.
Beyond the birds, we have the Buffalo Bills at 9-1 and Baltimore Ravens at 20-1. These teams are so all-around strong as the rest of our favorites and one QB or any other vital injury will leave them outside any competition. Tell us, who is your favorite?