New Hampshire, located in the northeastern United States, offers a diverse range of camping opportunities for outdoor enthusiasts. With its picturesque landscapes including the White Mountains, Lakes Region, and numerous state parks, also waterfalls, New Hampshire provides ample opportunities for camping, hiking, fishing, and everything that comes with that.
Best Places for New Hampshire Camping Trips
Are you a fan of the great outdoors and someone who likes to spend nights under the stars? Are you all about nature and outside leisure activities? Well, in New Hampshire, there are plenty of places to do just that. These are the top destinations for campers who have their sights set on this northeastern US region:
1. White Mountains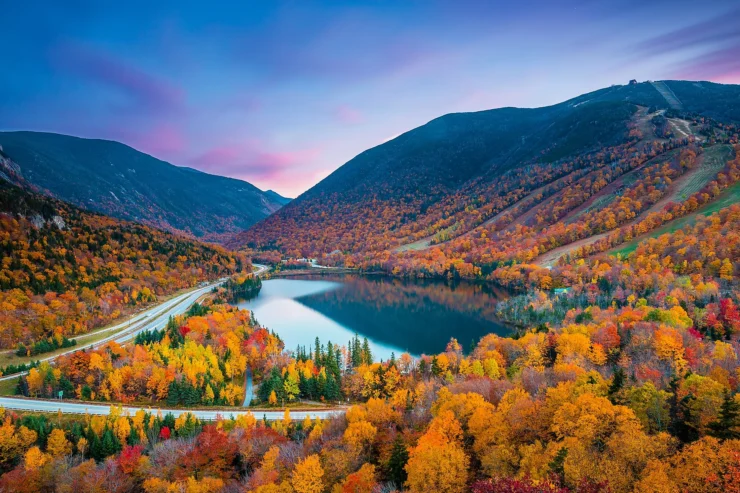 The White Mountains in northern New Hampshire are a popular destination for camping. With majestic peaks, pristine forests, and picturesque rivers, the White Mountains offer a wide range of camping options, from developed campgrounds with amenities to backcountry camping in the wilderness. Popular campgrounds include Franconia Notch State Park, Crawford Notch State Park, and the Kancamagus Highway area, which offers stunning scenery, hiking trails, and outdoor recreational opportunities.
2. Lakes Region
New Hampshire's Lakes Region, located in the central part of the state, is known for its scenic lakes, including Lake Winnipesaukee, Newfound Lake, and Squam Lake. The area offers numerous campgrounds along the shores of these lakes, providing opportunities for swimming, boating, fishing, and other water-based activities. Many campgrounds in the Lakes Region offer facilities such as showers, boat rentals, and picnic areas, making it a family-friendly camping destination.
3. Appalachian Trail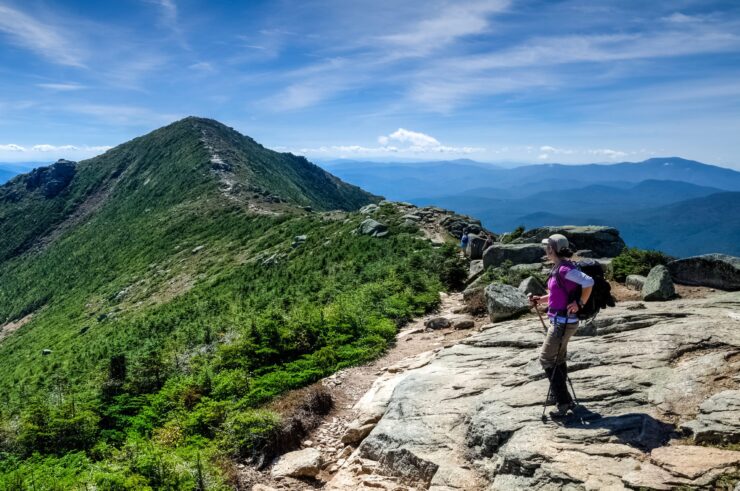 The famous Appalachian Trail runs through New Hampshire, offering camping opportunities for hikers along its route. There are several shelters and campsites along the trail in New Hampshire, including the White Mountain National Forest, which provide camping options for hikers looking to experience the wilderness and beauty of the Appalachian Trail.
4. Fransted Family Campground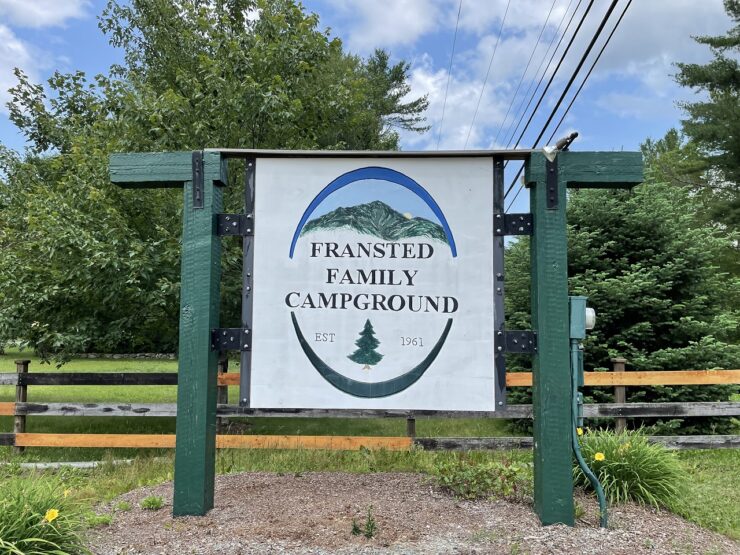 Located in Franconia, New Hampshire, Fransted Family Campground offers tent and RV camping in a peaceful setting with wooded sites and mountain views. The campground offers amenities such as showers, restrooms, a playground, and a camp store. It is also conveniently located near popular attractions such as Franconia Notch State Park and the Flume Gorge.
5. Pawtuckaway State Park
Located in Nottingham, New Hampshire, Pawtuckaway State Park is known for its beautiful lake and abundant recreational opportunities. The campground offers tent and RV camping, with facilities including showers, restrooms, picnic areas, and a boat launch. The park has many hiking trails, swimming, fishing, and boating, making it a popular destination for outdoor enthusiasts.
6. White Lake State Park
Situated in Tamworth, New Hampshire, White Lake State Park is known for its sandy beach and clear lake. The campground offers tent and RV camping, with facilities including showers, restrooms, and picnic areas. Activities at White Lake State Park include swimming, fishing, boating, and hiking on nearby trails.
7. Jigger Johnson Campground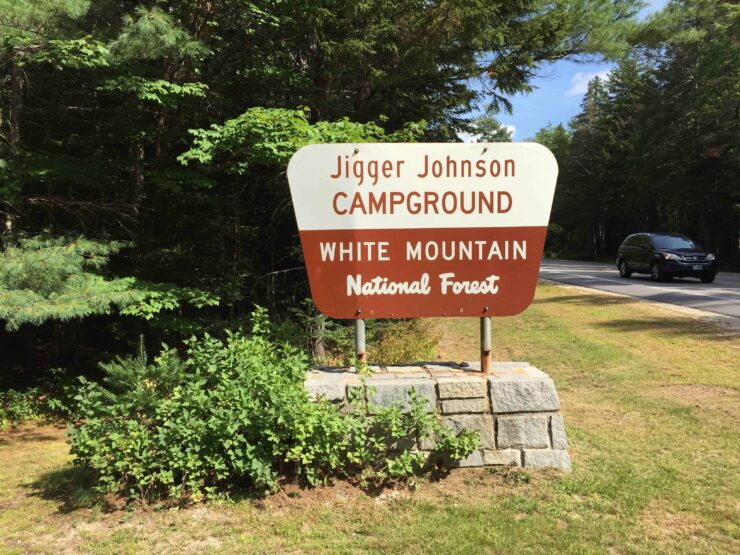 Located in the heart of the White Mountains in Bartlett, New Hampshire, Jigger Johnson Campground is a popular camping spot for hikers and outdoor enthusiasts. It offers tent and RV camping in a scenic setting along the picturesque Ellis River. The campground has basic facilities such as pit toilets and drinking water, and it's close to popular hiking trails in the White Mountain National Forest.
8. Pillsbury State Park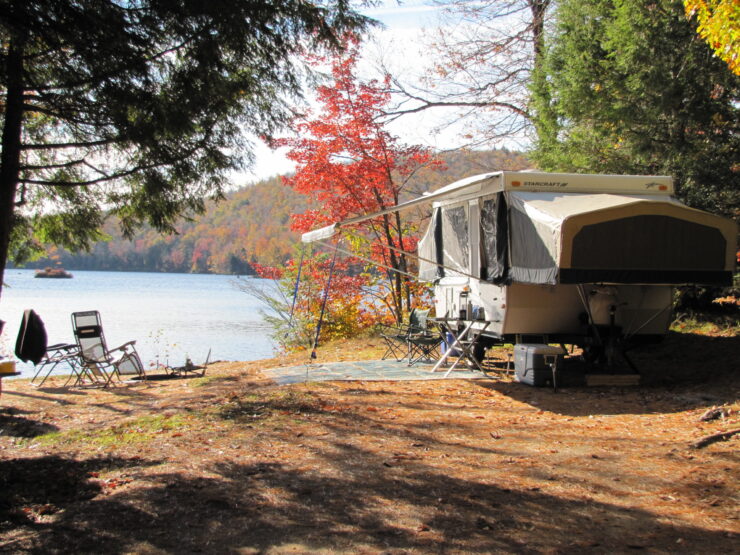 Situated in Washington, Pillsbury State Park offers remote and rustic camping in a serene setting. The campground offers tent camping only, with basic facilities including pit toilets and water spigots. Pillsbury State Park is known for its peaceful lakes and ponds, which offer opportunities for swimming, boating, and fishing.
Wildlife and Scenic Beauty
New Hampshire is famous for its abundant wildlife, including moose, bears, deer, and numerous bird species. Camping in New Hampshire offers the opportunity to observe and appreciate the state's natural beauty and diverse ecosystems, including its dense forests, sparkling lakes, and rolling hills.
Conclusion
These are just a few examples of the many camping places that New Hampshire has to offer. From the majestic White Mountains to the serene lakes and state parks, the state provides a diverse range of camping options for outdoor enthusiasts of all kinds.
It is important to note that camping regulations and seasons may vary depending on the specific campground or park. It is recommended to check with the respective authorities for up-to-date information and to make reservations in advance.
This is especially true during peak seasons and holidays. Overall, New Hampshire offers a wealth of camping opportunities for nature lovers, outdoor enthusiasts, and those seeking to experience the beauty and serenity of the great outdoors.