Hello, fellow adventurers! I'm thrilled to share with you one of my favorite topics—waterfalls in Maryland. Now, you might be thinking, "Maryland and waterfalls? Really?" Yes, really! Maryland may not be the first place that comes to mind when you think of cascading waterfalls, but let me tell you, it's a hidden gem. In this blog post, I'll guide you through eight breathtaking waterfalls that you absolutely must visit on your next trip to Maryland.
So, grab your hiking boots and a camera, because you're in for a treat!
Why Visit Maryland for Waterfalls?
First off, let's talk about why Maryland is a great destination for waterfall enthusiasts like you and me. Maryland offers a unique blend of natural beauty and accessibility that makes it a fantastic choice for a waterfall tour.
Unique Geography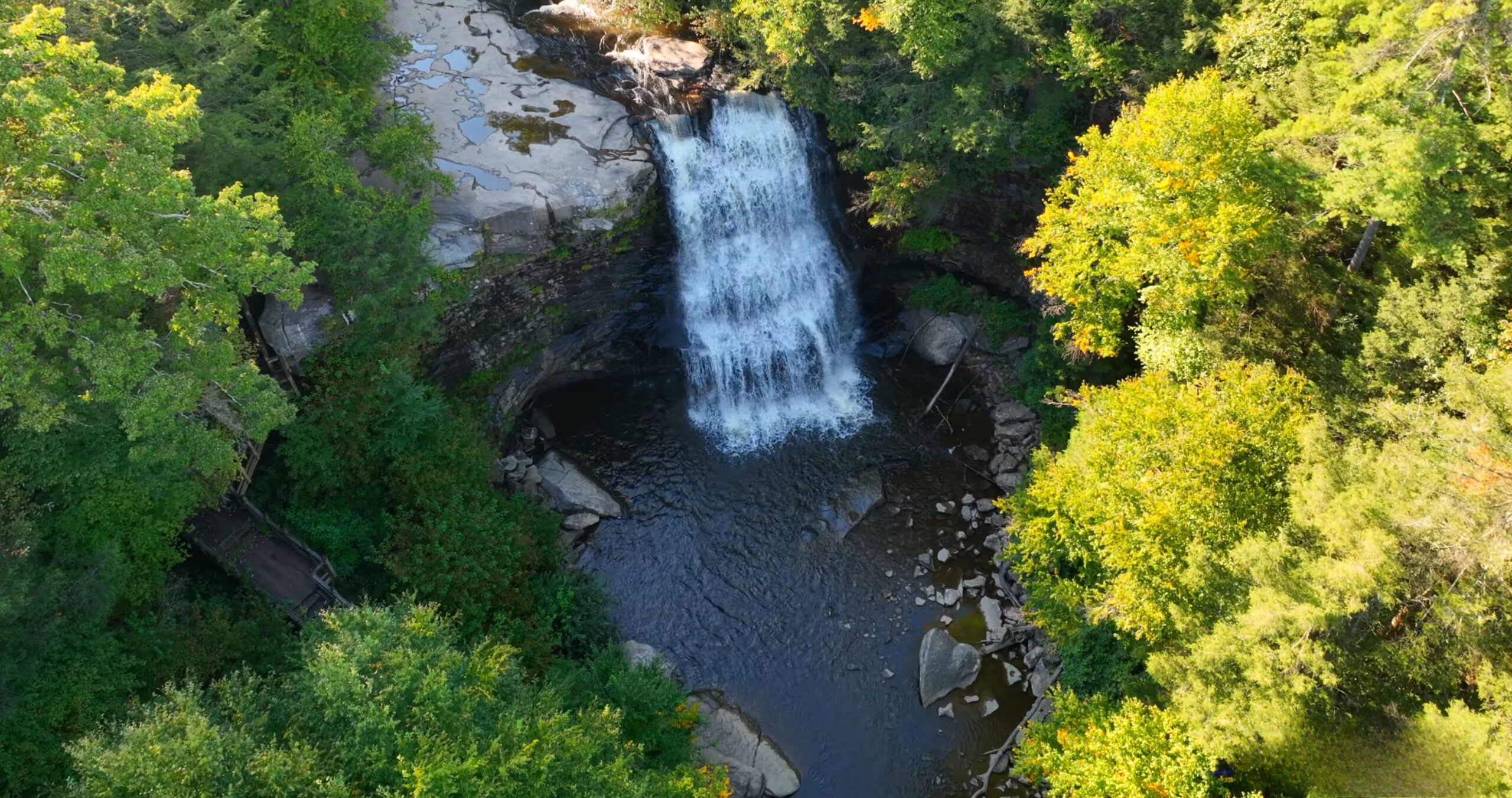 Maryland's diverse geography means you'll find waterfalls in settings ranging from mountainous terrains to serene forests. The state's compact size also means you can visit multiple waterfalls in a single day. Here are some reasons why Maryland is a waterfall lover's paradise:
Variety: From tall, majestic falls to smaller, tranquil cascades.
Accessibility: Many falls are just a short hike away from parking areas.
Seasonal Beauty: These waterfalls offer stunning views all year round, each season bringing its own charm.
Family-Friendly
Maryland's waterfalls aren't just for hardcore adventurers; they're also perfect for family outings. Many falls have nearby picnic areas, and the trails are often well-maintained, making them accessible for people of all ages. So whether you're planning a romantic getaway or a family excursion, Maryland's waterfalls have something for everyone.
Safety Tips
Before we dive into the list of must-see waterfalls, let's talk safety. Exploring nature is exhilarating, but it's crucial to take some precautions to ensure a safe and enjoyable experience.
Basic Safety Measures
Here are some basic safety tips you should always follow:
Stay on Marked Trails: Straying off can be dangerous and harmful to the environment.
Check Weather Forecasts: Sudden weather changes can make trails slippery and dangerous.
Carry Essentials: Always have a first-aid kit, water, and a map or GPS.
Wildlife Precautions
Maryland's forests are home to various wildlife, including deer, foxes, and even bears. While encounters are rare, it's good to be prepared. Make noise as you hike to alert animals to your presence, and keep a safe distance if you do spot wildlife. Remember, you're a guest in their home.
The 9 Must-See Waterfalls
Alright, now that we've covered why Maryland is a fantastic destination for waterfall chasers and how to stay safe during your adventures, let's get to the exciting part—the waterfalls themselves! I've personally visited each of these falls and can vouch for their awe-inspiring beauty.
1. Cunningham Falls
The Charm of the Catoctin Mountains
Nestled in the Catoctin Mountains, Cunningham Falls is a 78-foot cascading wonder. The hike to the falls is relatively easy, making it a great starting point for beginners. The sound of the water crashing down is like music to the ears, and the surrounding forest adds to the overall tranquil experience.
Activities and Best Time to Visit
Cunningham Falls State Park offers various activities like swimming and fishing in Hunting Creek Lake. The best time to visit is during the fall, where the foliage turns into a spectacle of colors, enhancing the beauty of the falls.
2. Great Falls
A Natural Border Wonder
Great Falls is unique because it serves as a natural border between Maryland and Virginia. Located along the Potomac River, this waterfall is more of a series of rapids and cascades, but the sheer power and volume of the water make it a must-see. The overlooks provide fantastic vantage points for capturing the falls in all their glory.
Activities and Accessibility
Great Falls Park offers several activities, including rock climbing and kayaking for the more adventurous. There are also well-maintained trails for those who prefer a leisurely hike. The park is wheelchair-friendly, with accessible overlooks, making it a destination that everyone can enjoy.
3. Kilgore Falls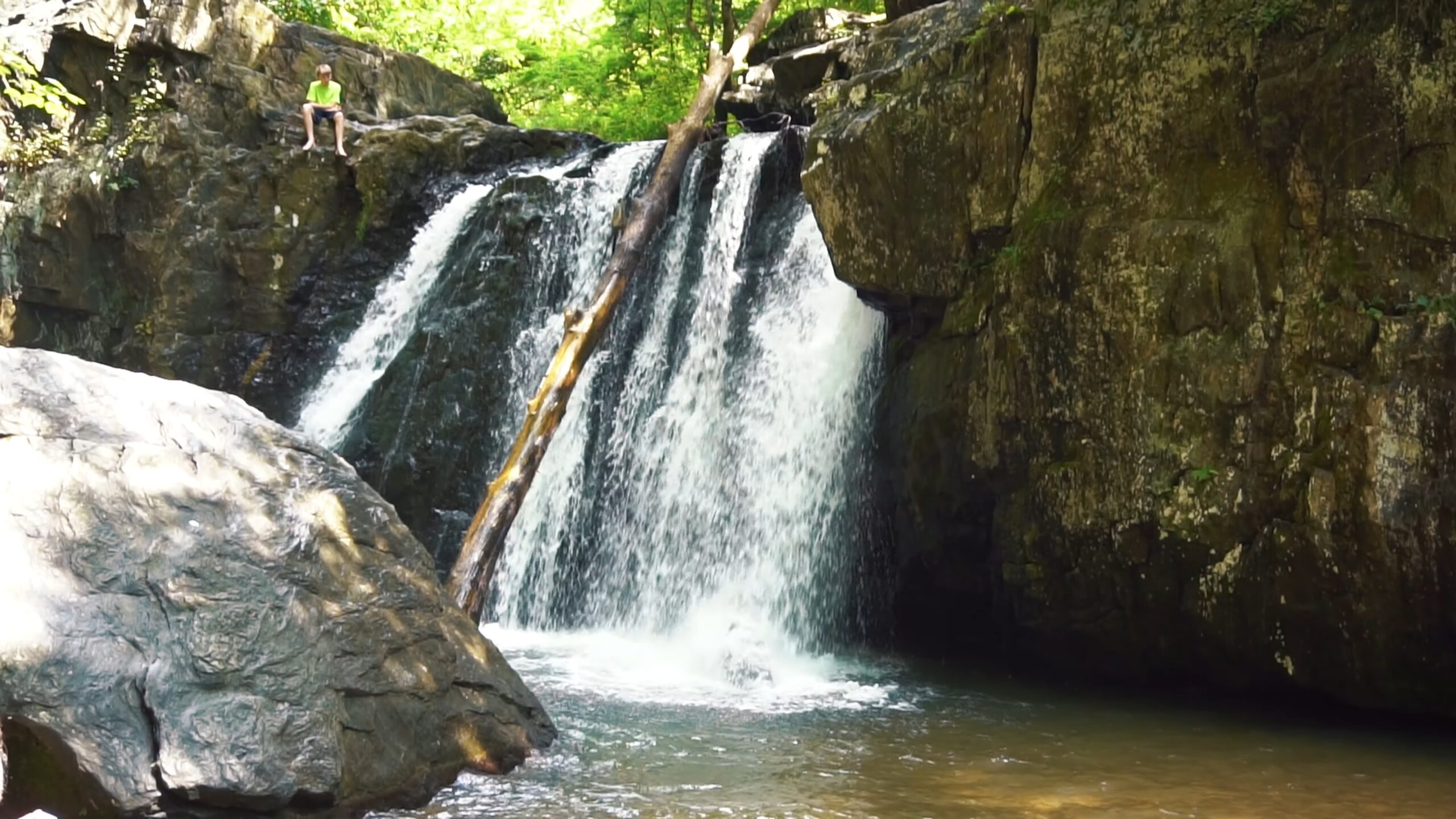 Maryland's Second Highest Vertical Drop
Kilgore Falls, located in Rocks State Park, boasts the second-highest vertical drop in the state. The 19-foot plunge may not sound like much, but the surrounding scenery more than makes up for it. The falls are set against a backdrop of lush forest, and the pool at the bottom is a popular spot for swimming.
Best Time to Visit and Photography Tips
The best time to visit Kilgore Falls is during the spring when the water flow is at its peak. Photographers will find the morning light ideal for capturing the falls, as the sun filters through the trees, creating a magical atmosphere.
4. Swallow Falls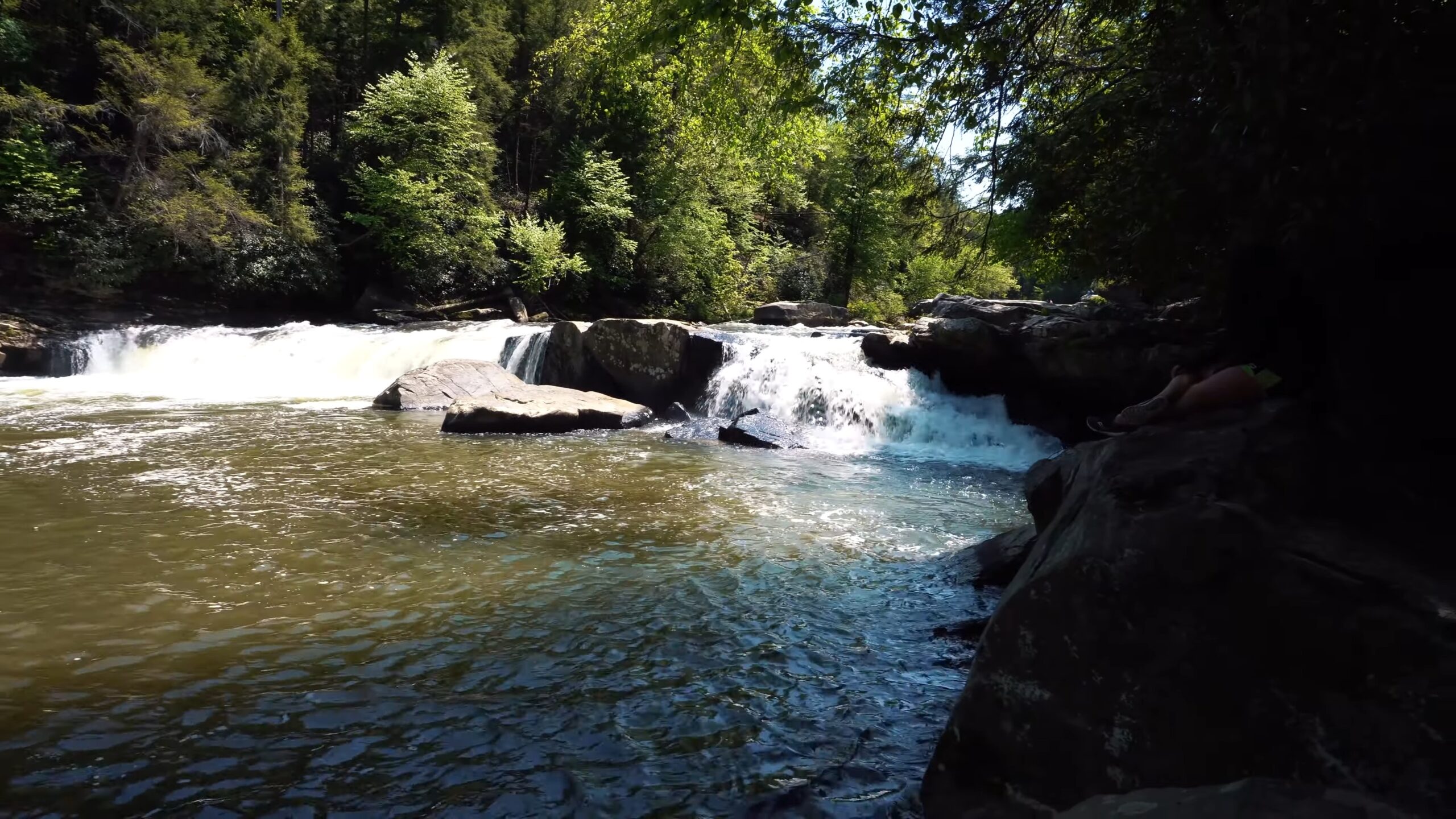 A Cascade in the Appalachian Mountains
Swallow Falls, located in Swallow Falls State Park, is another gem in the Appalachian Mountains. The Youghiogheny River provides the water for this beautiful cascade. The surrounding old-growth hemlock trees add a sense of timelessness to the area.
Hiking and Nearby Attractions
The trail to Swallow Falls is a bit more challenging, making it a fun adventure for those looking for a hike. Nearby, you'll also find Muddy Creek Falls and Tolliver Falls, making it a triple treat for waterfall enthusiasts.
5. Gunpowder Falls
A Waterfall Close to the City
If you're based in Baltimore and looking for a quick nature escape, Gunpowder Falls is the place to go. Despite its proximity to the city, the area feels worlds away, offering a peaceful retreat. The falls themselves are relatively small but offer a serene setting for relaxation.
Activities and Wildlife
Gunpowder Falls State Park is a great spot for birdwatching, with several species making their home in the area. Fishing is also popular, and the trails are excellent for both hiking and mountain biking.
6. Cascade Falls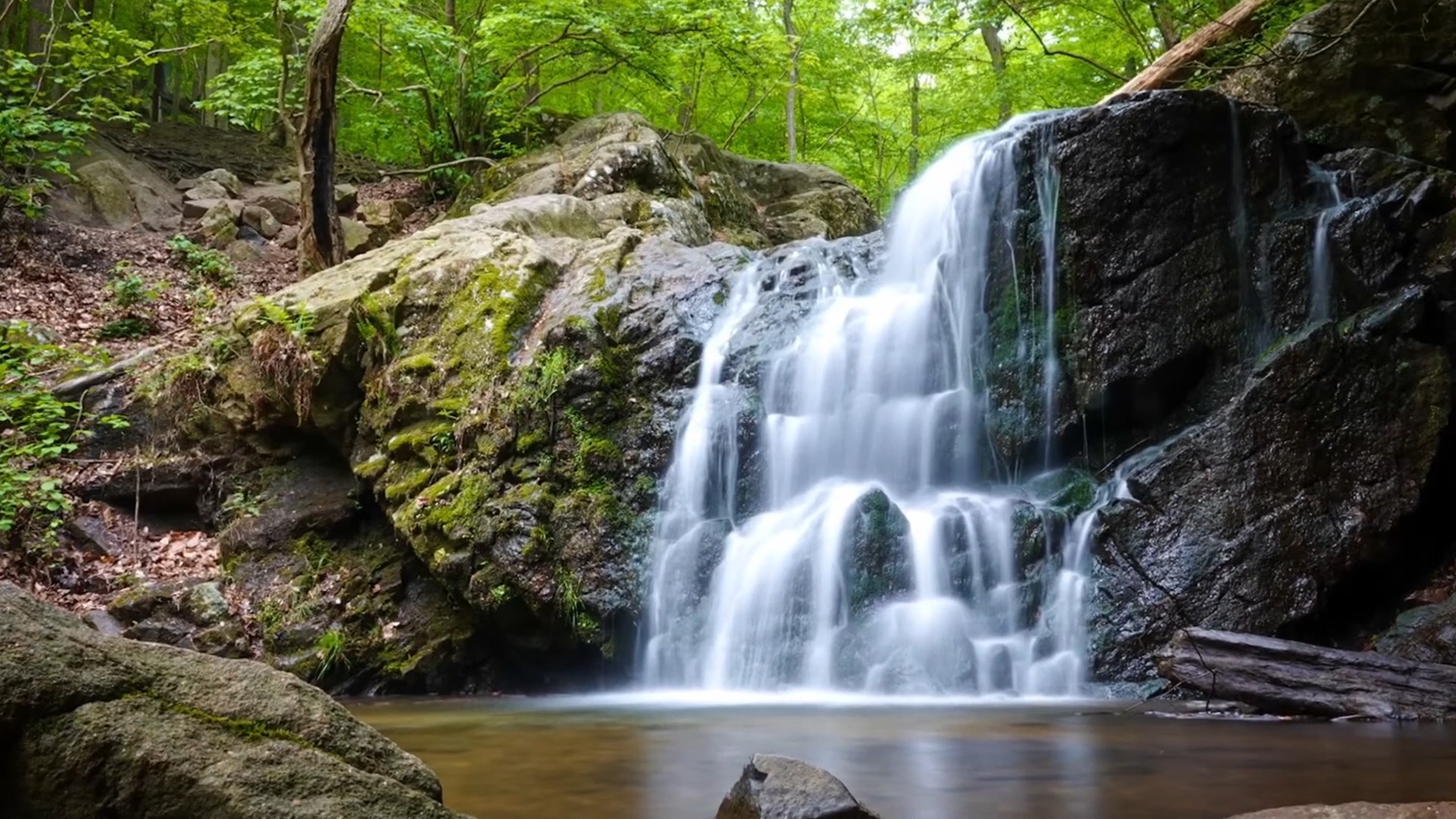 A Hidden Gem in Patapsco Valley
Cascade Falls, located in the Patapsco Valley State Park, is a hidden gem that's worth the hike. The falls cascade down a series of rock formations, creating a beautiful, multi-tiered effect. The surrounding area is rich in history, adding an extra layer of intrigue to your visit.
Family-Friendly and Educational
The trail to Cascade Falls is family-friendly and offers educational signs along the way, making it a great outing for kids. The park also provides picnic areas, so you can make a day of your visit.
7. Falling Branch Falls
A Secluded Retreat
Falling Branch Falls offers a secluded experience, as it's one of the lesser-known waterfalls in Maryland. The 17-foot waterfall is located near the northern border of the state, providing a tranquil setting for those looking to escape the crowds.
Best Time to Visit and Accessibility
The best time to visit is during the weekdays to avoid weekend crowds. The trail to the falls is relatively short but can be slippery, so proper footwear is essential.
8. Broad Creek Falls
A Lesser-Known Beauty
Broad Creek Falls may not be as famous as some of the other waterfalls on this list, but it's equally stunning. Located in Susquehanna State Park, this waterfall is a series of smaller cascades that offer a picturesque setting for photography.
Activities and Nearby Attractions
The park offers various activities, including horseback riding and mountain biking. The nearby Rock Run Historic Area provides an educational experience, featuring an operational gristmill.
Frequently Asked Questions (FAQ)
Do I need a permit to visit these waterfalls?
No, most of the waterfalls in Maryland are located in state parks, which are open to the public. However, some parks may have entrance fees.
Can I swim in these waterfalls?
Swimming is allowed in some waterfalls like Kilgore Falls, but not all. Always check the park's rules and regulations before taking a dip.
Are pets allowed?
Pets are generally allowed in Maryland state parks but must be kept on a leash. Again, it's best to check specific park rules.
Is camping available near these waterfalls?
Yes, many state parks with waterfalls offer camping facilities. Reservations are often required, especially during peak seasons.
What should I wear?
Comfortable hiking boots and moisture-wicking clothing are recommended. Always check the weather forecast and prepare accordingly.
Final Words
Whether you're an avid adventurer or just looking for a peaceful escape, Maryland's waterfalls offer a perfect blend of beauty and tranquility. So pack your bags and set out to explore these natural wonders. You won't regret it!