Kentucky, known for its beautiful lakes, rivers, and abundant fishing opportunities, has long been a favorite destination for anglers. Every year, enthusiastic fishermen and women cast their lines into the state's waters, hoping to catch the big one.
Among these fishing enthusiasts, tales of gigantic fish have become legendary, captivating the imagination and fueling the desire to reel in the biggest catch. In this article, we delve into the world of Kentucky's largest fish, exploring the remarkable stories behind these record-breakers and the thrill of the chase.
1. The Blue Catfish Beast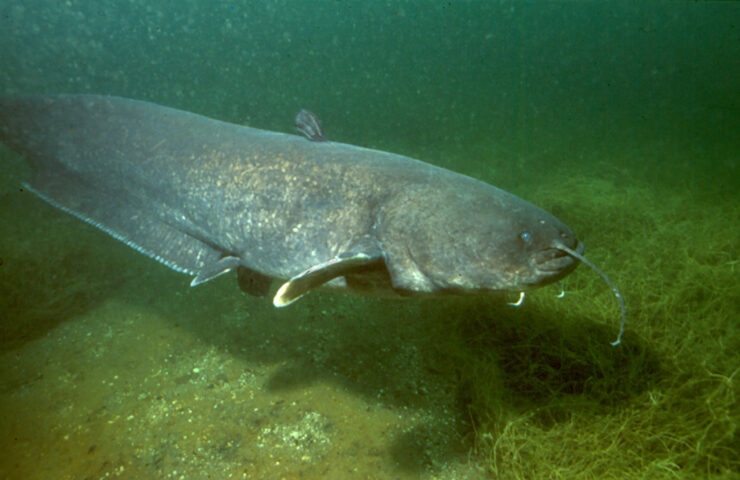 Standing tall as the king of Kentucky's waters is the Blue Catfish (Ictalurus furcatus). With a reputation for growing to immense sizes, this species has become the ultimate prize for many anglers. In 2009, the state witnessed an extraordinary feat when an angler, Clifford Kirk, landed a behemoth Blue Catfish weighing in at a staggering 104 pounds and measuring over 4 feet long. This monumental catch, made in the Ohio River, remains etched in Kentucky's fishing history, inspiring countless anglers to try their luck at besting this impressive record.
2. The Elusive Muskellunge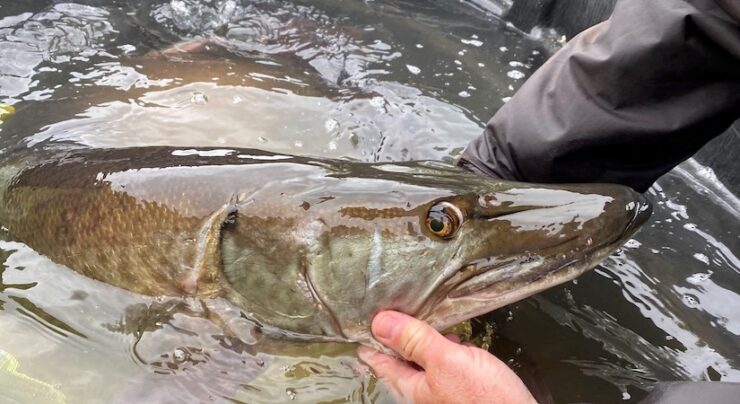 Another legendary fish that has captivated the hearts of Kentucky's anglers is the Muskellunge (Esox masquinongy). Known for its ferocity and elusiveness, this predatory fish is a challenging adversary for even the most experienced fishermen. In 2008, a determined angler named Kyle Fehnel made angling history by catching a Muskellunge weighing 47 pounds and measuring over 50 inches in length. This remarkable catch, made in Cave Run Lake, not only set a new state record but also highlighted the allure and mystique surrounding this formidable fish.
3. The Mighty Striped Bass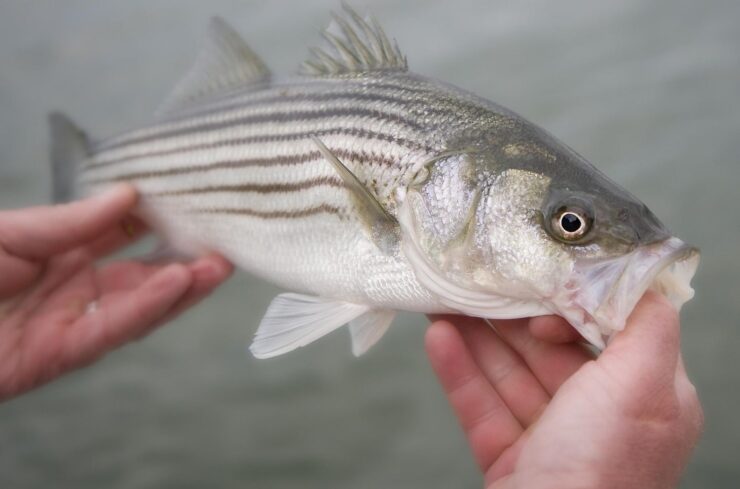 Kentucky's waters are also home to the Striped Bass (Morone saxatilis), a species known for its incredible size and powerful fight. In 1991, angler Greg Bickers etched his name into Kentucky's angling annals by landing a monstrous Striped Bass weighing a remarkable 58 pounds, 4 ounces, and measuring over 49 inches in length. This extraordinary catch, made in Wood Creek Lake, showcases the immense power and strength of the Striped Bass, leaving anglers dreaming of the day they too might tangle with such a colossal fish.
4. The Lunker Largemouth Bass
No article about Kentucky's largest fish would be complete without mentioning the Largemouth Bass (Micropterus salmoides), a prized gamefish and a favorite target of anglers. While Kentucky boasts numerous lakes and reservoirs teeming with Largemouth Bass, one particular catch stands out. In 1984, angler Dale Wilson landed a monstrous Largemouth Bass weighing an astounding 13 pounds, 10 ounces, setting a new state record that still stands today. This incredible catch, made in Wood Creek Lake, serves as a testament to the potential for landing a lunker in Kentucky's waters.
If you're an angler looking to explore the fish of Maine, this informative guide offers valuable information on the impressive range of fish species you can encounter, including some notable catches that will surely excite fishing enthusiasts.
Best Angling Spots in Kentucky
Kentucky offers a wealth of fishing opportunities throughout the state, with numerous lakes, rivers, and reservoirs known for their abundant fish populations. Here are some of the best fishing spots in Kentucky:
1. Kentucky Lake
Located in western Kentucky, Kentucky Lake is one of the largest man-made lakes in the United States. It is renowned for its excellent fishing, particularly for bass, crappie, catfish, and bluegill. The lake offers ample opportunities for boat fishing and has various marinas and fishing access points.
2. Lake Cumberland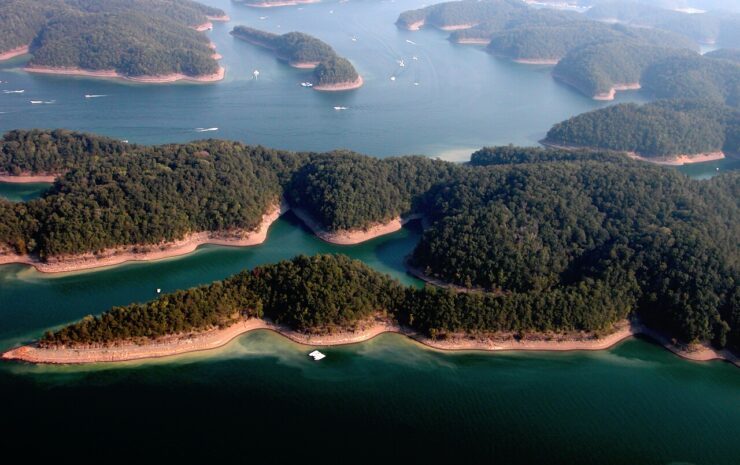 Situated in south-central Kentucky, Lake Cumberland is famous for its deep, clear waters and diverse fish species. Anglers flock to this lake for its trophy-sized striped bass, as well as its populations of walleye, crappie, and catfish. The numerous coves and points provide excellent fishing spots.
3. Dale Hollow Lake
Straddling the Kentucky-Tennessee border, Dale Hollow Lake is known for its scenic beauty and exceptional fishing. It is particularly renowned for its smallmouth bass, which attracts anglers from near and far. The lake also offers opportunities to catch walleye, largemouth bass, and crappie.
4. Barren River Lake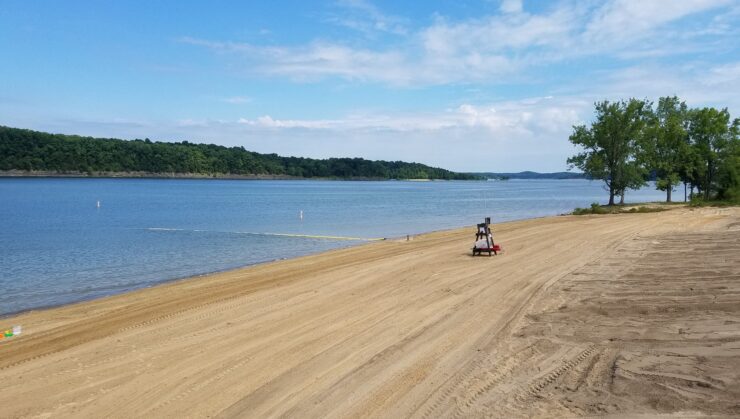 Located in south-central Kentucky, Barren River Lake is a popular fishing destination known for its excellent bass fishing. The lake is also home to catfish, crappie, and bluegill. Anglers can explore the many coves, points, and submerged structures for productive fishing.
5. Green River Lake
Situated in central Kentucky, Green River Lake is known for its abundant fish populations and scenic surroundings. Anglers can target bass, crappie, catfish, and muskellunge. The lake offers fishing piers, boat ramps, and shoreline fishing opportunities.
6. Cumberland River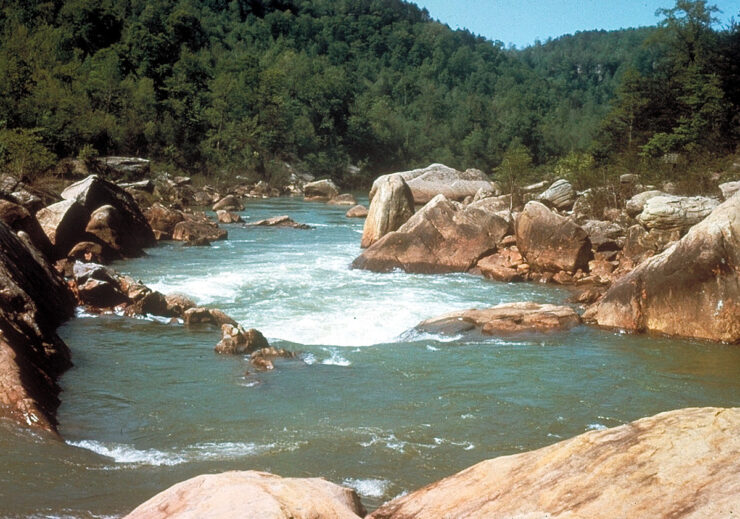 Running through southeastern Kentucky, the Cumberland River is famous for its trout fishing. Below Lake Cumberland, the river is stocked with rainbow, brown, and brook trout, providing excellent fly fishing and spin fishing opportunities.
Conclusion
Kentucky's lakes and rivers hold a treasure trove of opportunities for anglers seeking the thrill of the catch. The state's legendary fish, from the monstrous Blue Catfish to the elusive Muskellunge, continue to fuel the dreams and aspirations of Kentucky's fishing community.
With each record-breaking catch, Kentucky cements its reputation as a premier fishing destination, drawing anglers from far and wide in search of their own moment of glory. So, whether you're an experienced angler or a novice with a dream, Kentucky's waters invite you to cast your line, reel in your hopes, and experience the thrill of encountering the biggest fish in the Bluegrass State.