The midwestern state of Illinois is an underrated one when it comes to nature and wildlife. With its many different ecosystems, it is bound to have a rich and diverse list of wild animals that call it home.
There is a variety of wild animals worth mentioning from all species including mammals, birds, reptiles, and amphibians and also some fishes. These are some examples of the wildlife you might find while exploring Illinois:
1. White-tailed deer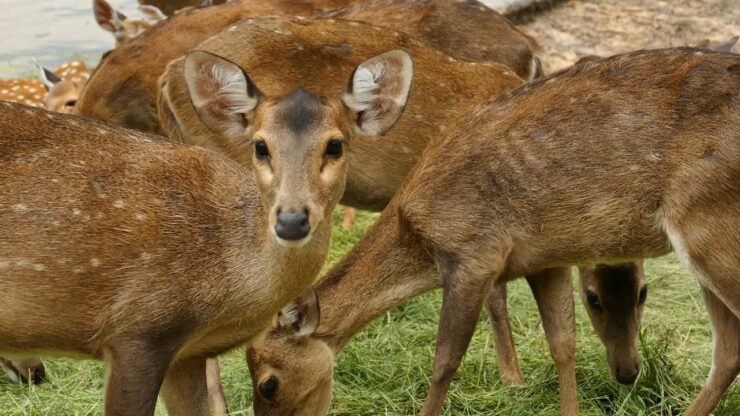 This is one of the most common and recognizable mammals in Illinois as well as neighboring states. They can be found throughout the state mainly in woodlands, fields, and even suburban areas.
2. Coyotes
This canine species is quite common in Illinois and is often spotted in rural areas. They are known for their distinctive howls, which can be heard at night. They eat a diverse diet and are very opportunistic in terms of food.
3. Red foxes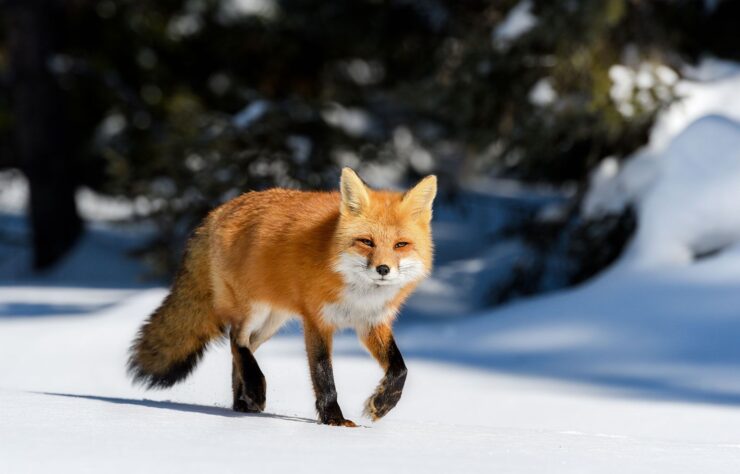 These small, agile mammals can be found in both rural and urban areas of Illinois. They are skilled hunters and are known for their reddish-orange fur. They are a great sight when found in nature, away from the cities and towns.
4. Eastern gray squirrels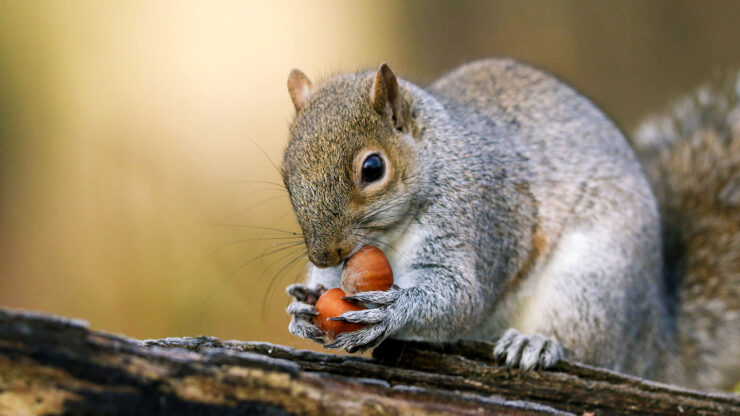 The playful rodents are a common sight in urban and suburban areas alike, but the best place to see them would be a forest. They are known for their acrobatic abilities and the habit of hoarding nuts and other food items.
5. Raccoons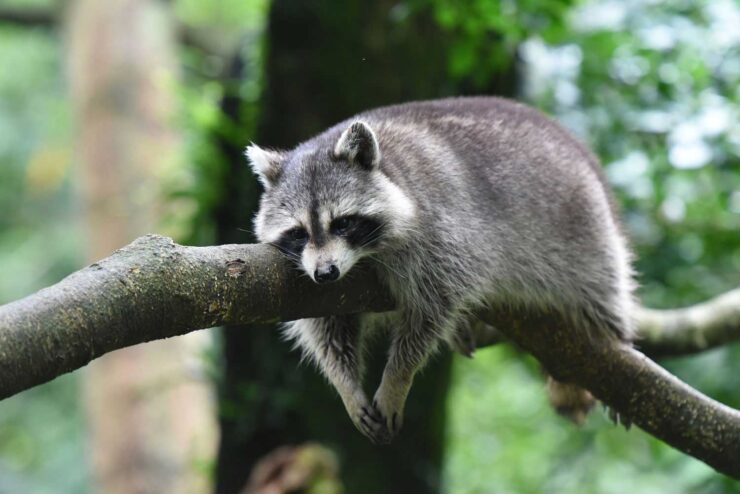 Not nearly as exciting or interesting to see as some other animals because they come to rural and urban areas, raccoons are still a fun sight in nature. They are nocturnal mammals known for their distinctive black-and-white facial markings. As skilled scavengers, they hear virtually anything.
6. Skunks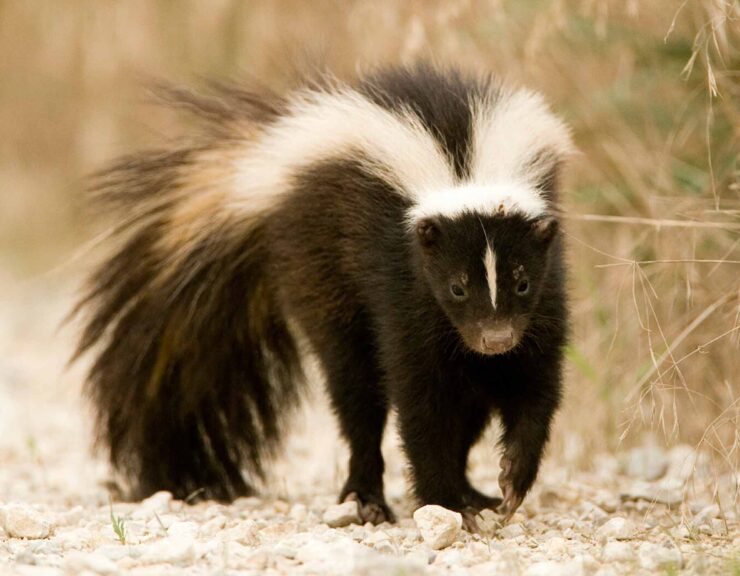 The distinctive black and white stripes are not their most famous trait. It is of course the ability to spray a noxious odor when threatened, something you definitely want to avoid. They are found throughout Illinois, including urban and suburban areas. Watch them from a distance just to be sure!
7. Bald eagles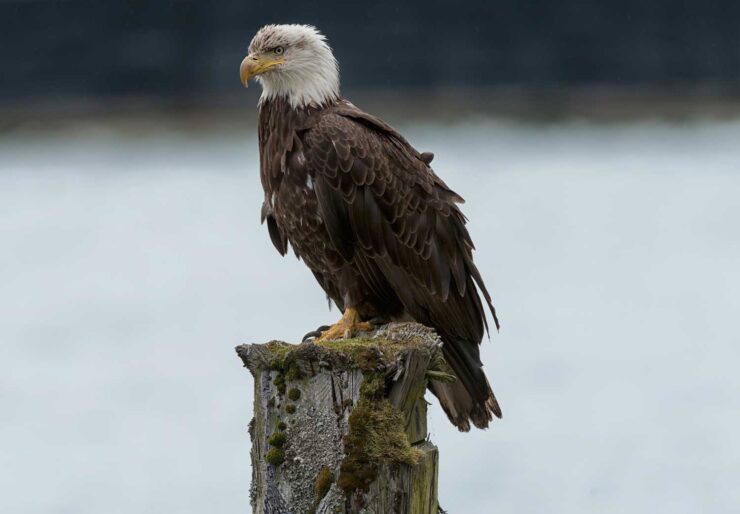 The majestic bird of prey is the main symbol of American patriotism and can be found in Illinois during the winter months. Bald eagles can often be spotted near rivers and other bodies of water as they hunt for their next meal.
8. Great blue herons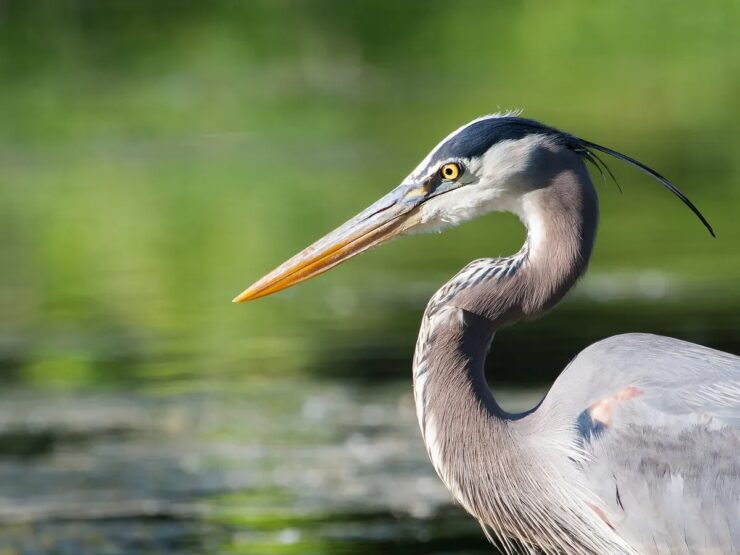 Herosn are large wading birds that can be found in wetlands and other aquatic habitats throughout Illinois. They are known for their distinctive blue-gray plumage and their ability to stand motionless for long periods of time while fish hunting.
9. Painted turtles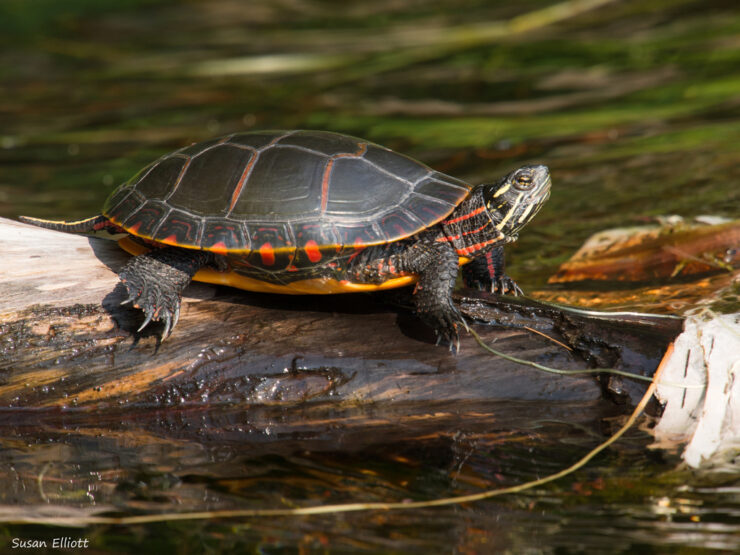 The colorful reptiles can be found in ponds, lakes, and other bodies of water throughout Illinois. They are known for their distinctive yellow and red markings. Many agree that they are the most beautiful turtles in terms of shell coloration.
10. American bullfrogs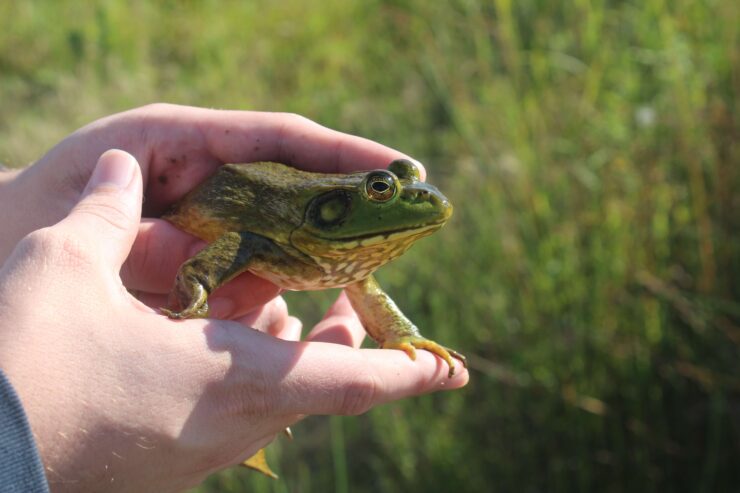 Not all frogs are made the same and these guys prove it. They are large and noisy amphibians and can be found in ponds, lakes, and other wetland habitats throughout the state. They are easily recognizable for their deep, resonant croaks that are unlike any other frog species.
Best Places to See Illinois Wild Animals
Now that your interest is piqued and when you know what wildlife populates the state of Illinois, it is time we talk about the best places to see them up close. Make sure to visit the following areas if you are interested in such an experience:
1. Shawnee National Forest
Located in southern Illinois, the Shawnee National Forest covers more than 280,000 acres of land and is home to a variety of wildlife. The enormous woodland is home to white-tailed deer, black bears, and wild turkeys. Visitors to the forest can hike the many trails, fish in the streams and lakes, or simply take in the beautiful scenery.
2. Starved Rock State Park
This park, located in northern Illinois, is known for its towering sandstone canyons and beautiful waterfalls. Visitors to the park can see a variety of wildlife like white-tailed deer, coyotes, and red foxes. The park also offers guided hikes tours and wildlife viewing walks.
3. Crab Orchard National Wildlife Refuge
This refuge is in southern Illinois and covers some 44,000 acres and is home to many different wild animals. These include bald eagles and great blue herons among many others. The visitors can hike along the trails, fish in the lakes and streams, or take an organized wildlife viewing tour to make the most of it.
4. Illinois Beach State Park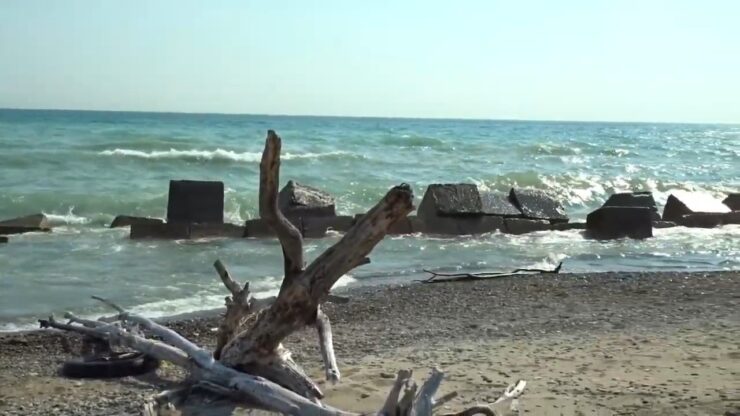 This park is in the northeastern Illinois region. It is rich in colorful and diverse wildlife including coyotes, bald eagles, and foxes. Visitors should go for a swim in Lake Michigan, enjoy the beautiful beach scenery, or have a camping or hiking tour.
5. Mississippi Palisades State Park
Northwestern Illinois seems to be the place to be for wild animal watching. This park covers over 2,500 acres and offers stunning views of the iconic Mississippi River. Park visitors can see a variety of wildlife like deer, coyotes, eagles, and foxes. The park has ample opportunities for hiking and rock climbing.
Did you know that Arkansas has preserved wildlife near the Mississippi River making it a home to white-tailed deer, wild turkey, eastern cottontail rabbit, and many more animals?
6. Midewin National Tallgrass Prairie
This prairie is also in northeastern Illinois and stretches across 19,000 acres. There is a variety of wildlife living here, including the famous bison but also coyotes and white-tailed deer. Visitors to the prairie can hike the trails, bike the scenic routes, and take in the beautiful grasslands.
7. Cache River State Natural Area
This riverside region in southern Illinois covers over 14,000 acres and is home to numerous different wild animals. Frequent visitors to the banks include white-tailed deer, bald eagles, and river otters. Canoeing the Cache River is a popular activity here, one that goes well with fishing. Hiking while taking in the wetland scenery is the absolute best.
8. Lincoln Park Zoo
This zoo is in Chicago and it includes numerous animals not at all local to Illinois. From African lions and western lowland gorillas to the cute red pandas, it has it all. Learn about these animals and their habitats, and even participate in animal encounters. Many Illinois local wildlife also lives in the zoo.
9. Chicago Botanic Garden
While not specifically a wildlife viewing location per se, the Chicago Botanic Garden is home to numerous bird species and other animals. Red-tailed hawks and great blue herons live here en masse as well as smaller mammals like squirrels and rabbits.
10. Hennepin Canal Parkway State Park
This north-central Illinois park covers only 100 miles but it offers scenic views of the Hennepin Canal. White-tailed deer, bald eagles, and great blue herons are always present in this area. Once you are done with animal spotting, take a tour of hiking and/or biking along the trails.
Conclusion
In summation, Illinois is home to a diverse range of wildlife, from white-tailed deer and coyotes to bald eagles and great blue herons. There are many places in Illinois where visitors can see these animals in their natural habitats including state parks, national wildlife refuges, and even a zoo.
Whether you are interested in hiking, canoeing, or simply enjoying the scenery, there are many opportunities to appreciate the beauty and diversity of wildlife in Illinois. By visiting these locations, visitors can not only learn about the different species that inhabit the state but also support conservation efforts to protect these animals and their habitats.