The quiet town of Decatur, Illinois an unexpected twist of events, became the stage for an unusual animal rescue. Just 40 miles east of Springfield, this otherwise ordinary midwestern locale was startled by the discovery of a 3-foot-long, unidentified reptile that was spotted casually lounging in a local resident's yard.
Macon County Animal Control & Care Center, in their intriguing Facebook post, recounted the event that took place on Wednesday, May 24 and left the local animal control officers with a reptilian conundrum. The unidentified creature, which was neither definitively confirmed as an alligator nor dismissed as a caiman, was successfully captured and temporarily placed under the care of the Illinois Department of Natural Resources.
According to Sgt. Ron Atkins, the animal control administrator who spoke to the Herald & Review, the manageable size of the critter eased its capture. "Due to the size of it, they were able to use the carriers they had and bring it back to the shelter. If it had been a larger critter, it would have been a different story," Atkins was quoted.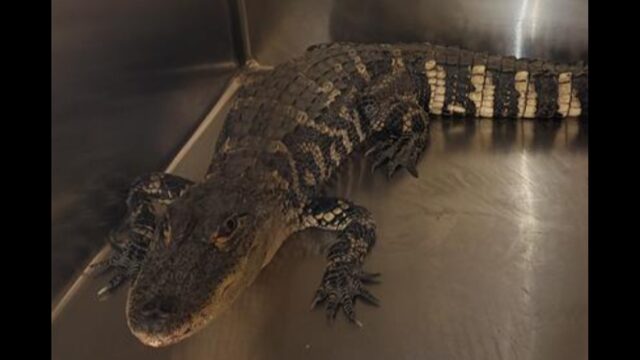 Though the officers couldn't definitively identify the reptile, they were sure about one thing: the creature was an alien to the Illinois landscape. As a matter of fact, American alligators are commonly spotted in habitats ranging from North Carolina to Texas, making Illinois an unusual finding spot. The mystery of how this peculiar reptile landed in Decatur remains unsolved, though its appearance seemed unscathed.
Meanwhile, the incident has amused Decatur's social media community. "It's a cute swamp puppy," quipped one Facebook user, while another jokingly inquired about the adoption fee, charmed by the reptile's unexpected cuteness.
Sources:
https://www.yahoo.com/news/3-foot-long-creature-seen-192049104.html