Idaho, known as the "Gem State," offers a breathtaking tapestry of rugged mountains, pristine lakes, and abundant wilderness, making it an ideal destination for outdoor enthusiasts and camping aficionados. With its vast expanses of untouched beauty, Idaho provides an array of camping opportunities that cater to every adventurer's taste.
Whether you seek solitude in the backcountry or prefer family-friendly campgrounds, Idaho has it all. In this article, we will delve into the wonders of camping in Idaho, highlighting some of the top destinations and experiences awaiting those who venture into this nature lover's paradise.
1. Majestic Mountains and National Parks
Idaho boasts an impressive collection of towering mountain ranges, including the Sawtooth Mountains, the Bitterroot Range, and the majestic Rocky Mountains. These picturesque landscapes offer a plethora of camping options for all levels of outdoor enthusiasts.
The Sawtooth National Recreation Area stands out as a popular destination, featuring an extensive trail system, alpine lakes, and rugged peaks. Whether you prefer hiking, fishing, or simply reveling in the awe-inspiring scenery, camping in the shadow of Idaho's mountains is an unforgettable experience.
2. Enchanting Lakes and Rivers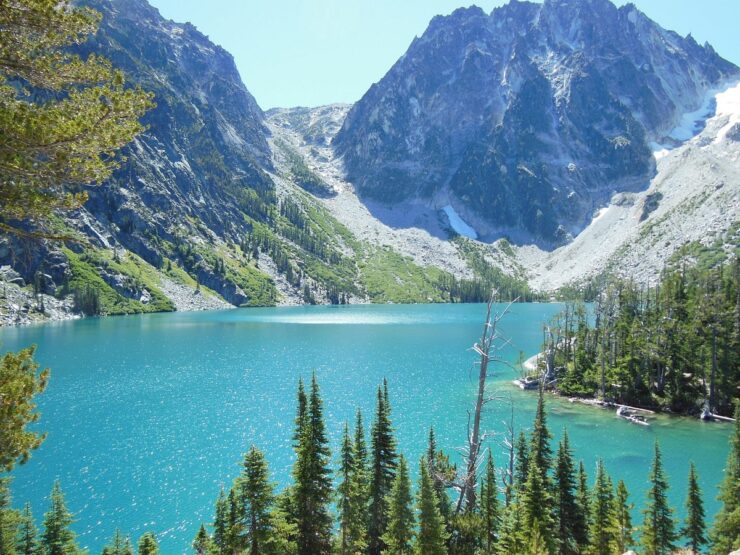 Idaho is blessed with over 3,000 lakes and numerous rivers, making it a haven for water-based camping adventures. The clear blue waters of Lake Coeur d'Alene, Payette Lake, and Redfish Lake beckon campers to enjoy activities such as boating, kayaking, fishing, and swimming.
The Snake River, known for its scenic beauty and opportunities for rafting, also offers campsites along its shores. Whether you prefer a tranquil lakeside retreat or an exhilarating river expedition, Idaho's waterways provide an idyllic backdrop for camping adventures.
3. Backcountry and Wilderness Camping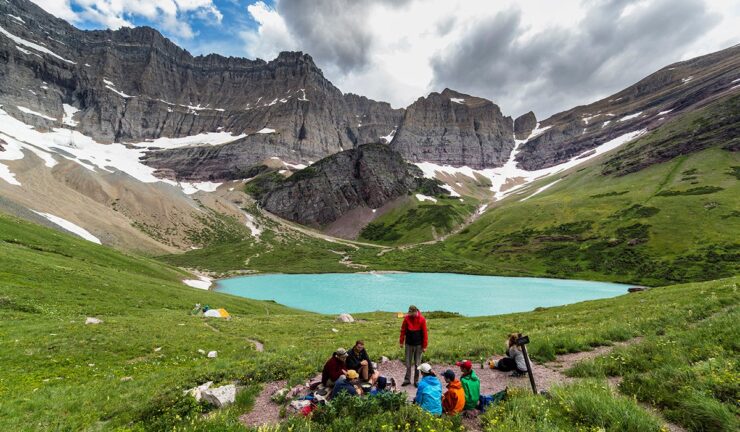 For those seeking solitude and a deeper connection with nature, Idaho's vast backcountry and wilderness areas offer unparalleled opportunities for wilderness camping. The Frank Church River of No Return Wilderness, the largest designated wilderness in the Lower 48 states, provides a pristine and untamed setting for backpackers and experienced campers.
The Selway-Bitterroot Wilderness, the Sawtooth Wilderness, and the Gospel-Hump Wilderness are also revered for their unspoiled beauty, rugged trails, and abundant wildlife. Immerse yourself in the raw and untouched landscapes, sleeping under a blanket of stars, and awakening to the sounds of nature in these remote camping destinations.
4. Family-Friendly Campgrounds and State Parks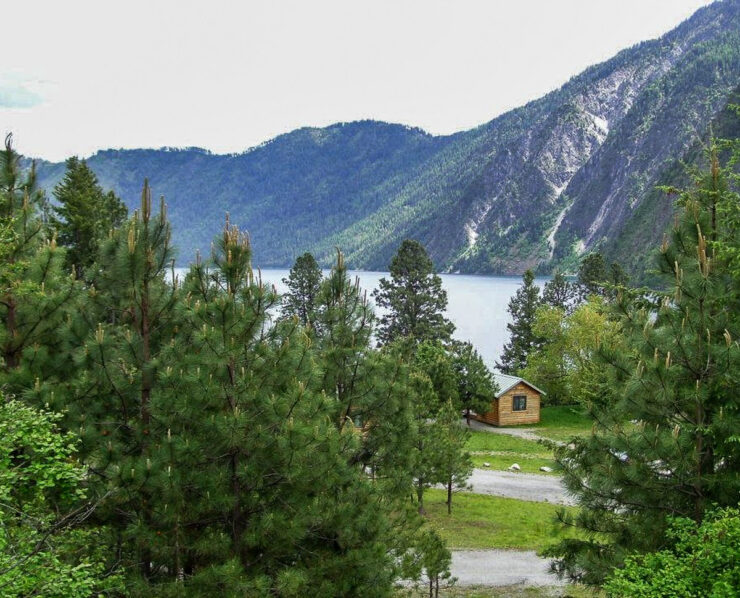 Idaho's state parks and family-friendly campgrounds cater to visitors of all ages, offering a range of amenities and activities. Farragut State Park, situated on the shores of Lake Pend Oreille, offers camping, hiking, biking, and water sports, as well as historical sites to explore.
Ponderosa State Park, near McCall, provides opportunities for camping, fishing, and wildlife viewing amidst a lush forested landscape. Many campgrounds across the state offer amenities such as picnic areas, playgrounds, and interpretive programs, ensuring an enjoyable camping experience for families.
Most Popular Camping Grounds
When it comes to popular camping grounds in Idaho, there are several destinations that consistently draw a large number of outdoor enthusiasts. Here are some of the most renowned camping grounds in the state:
1. Redfish Lake Campground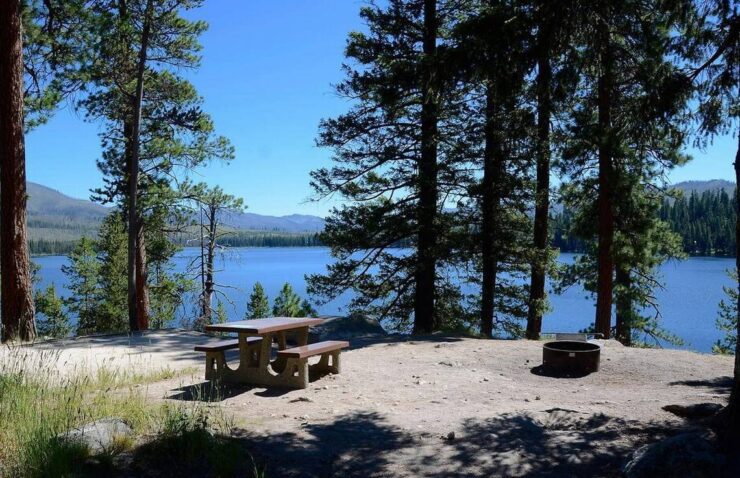 Located in the heart of the Sawtooth National Recreation Area, Redfish Lake Campground is a beloved destination for campers. Situated near the stunning Redfish Lake, the campground offers breathtaking views of the surrounding mountains and easy access to various outdoor activities such as hiking, fishing, and boating. The campground provides both tent and RV sites, along with amenities like picnic tables, fire rings, and restroom facilities.
2. Lake Cascade State Park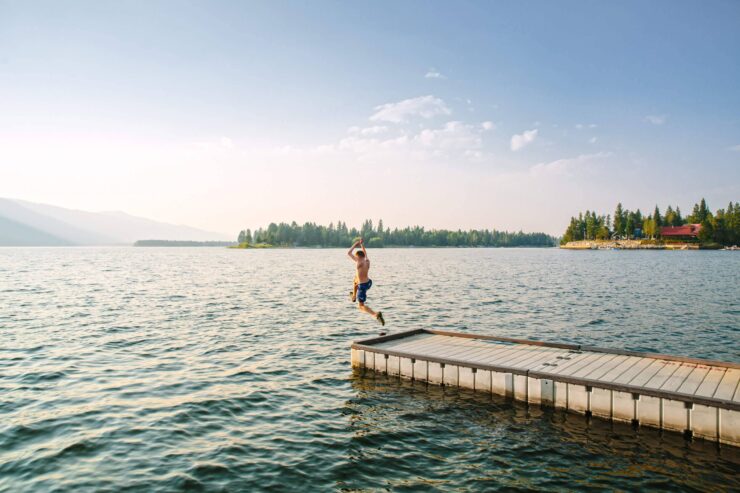 Lake Cascade State Park, near the town of Cascade, is a popular camping spot for families and outdoor enthusiasts. With its expansive reservoir, the park offers opportunities for swimming, boating, fishing, and water sports. The campground features multiple sites, including options for RVs and tents, and amenities such as showers, playgrounds, and boat ramps.
3. Harriman State Park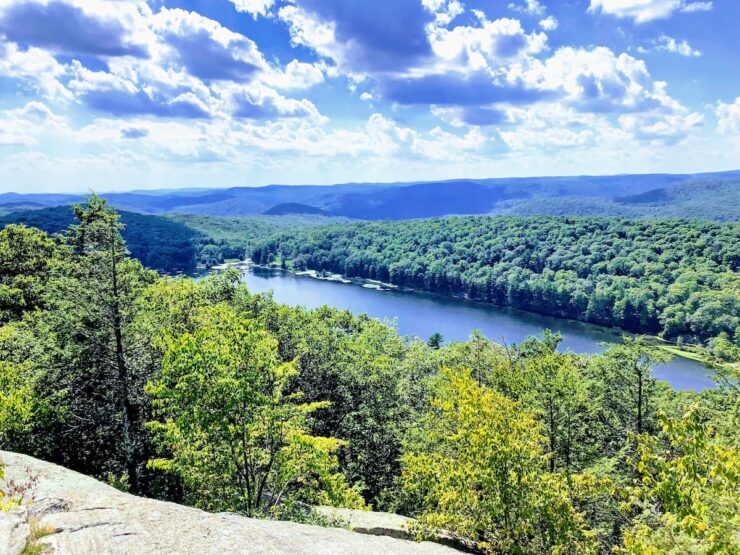 Situated in the eastern part of Idaho, Harriman State Park is a captivating destination for camping and outdoor exploration. Known for its scenic beauty and diverse wildlife, the park offers numerous camping sites nestled in a tranquil setting.
Visitors can enjoy activities like hiking, horseback riding, fishing, and birdwatching. The park also provides equestrian facilities and access to miles of trails.
4. Bruneau Dunes State Park
Bruneau Dunes State Park, located south of Mountain Home, is famous for its towering sand dunes and unique camping experience. The park offers a campground equipped with facilities such as showers, picnic areas, and an observatory for stargazing. Campers can enjoy hiking on the dunes, sandboarding, and wildlife viewing in the surrounding desert landscape.
5. Priest Lake State Park
Situated in the northern part of Idaho, Priest Lake State Park is a serene and picturesque camping destination. The park features campgrounds along the shores of the pristine Priest Lake, providing opportunities for boating, fishing, kayaking, and swimming.
The scenic beauty, combined with an abundance of recreational activities, makes this park a favorite among nature lovers.
6. Henrys Lake State Park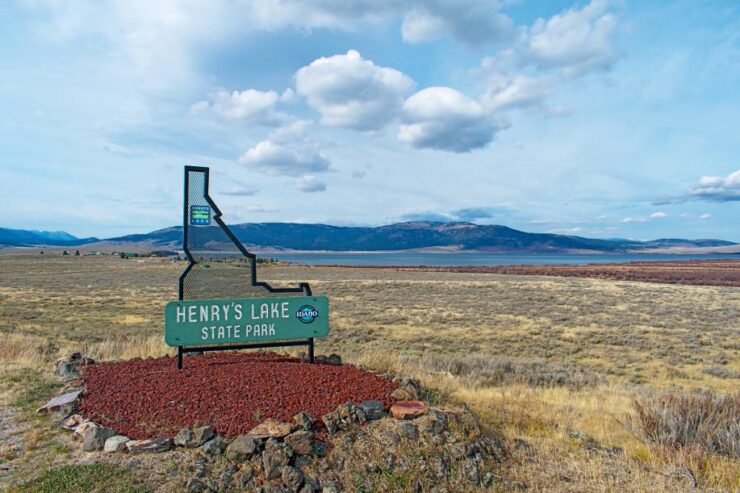 Nestled in the Island Park area near the Idaho-Montana border, Henrys Lake State Park is renowned for its excellent fishing opportunities and scenic mountain views.
The park offers campsites overlooking Henrys Lake, allowing visitors to indulge in fishing for trophy trout. Hiking, wildlife watching, and boating are also popular activities in the area.
Conclusion
Camping in Idaho is a gateway to the natural wonders of the Gem State. From the majestic mountains and shimmering lakes to the vast wilderness areas, Idaho offers an abundance of camping opportunities for every adventurer.
Whether you seek thrilling outdoor pursuits or seek solace in serene natural surroundings, Idaho's camping destinations promise unforgettable experiences. So pack your camping gear, immerse yourself in Idaho's breathtaking landscapes, and create memories that will last a lifetime.