Dadeville, Alabama – Six individuals, including four teenagers, have been arrested and are now facing murder charges in connection to the fatal attack at a Sweet 16 birthday party in Dadeville, Alabama, according to authorities.
Willie George Brown Jr., 19, was arrested Thursday and charged with four counts of reckless murder, as announced by the Alabama Law Enforcement Agency. Earlier on Thursday, Johnny Letron Brown, 20, of Tuskegee, was arrested and also charged with four counts of reckless murder.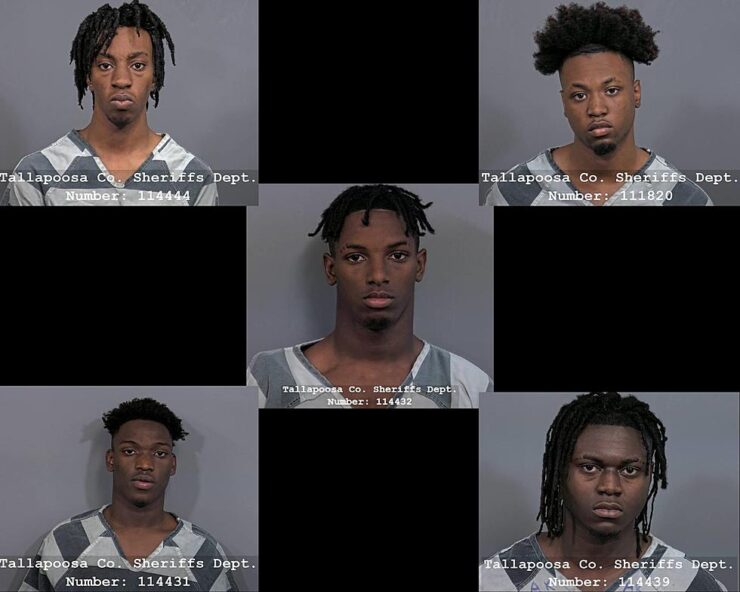 Wilson LaMar Hill Jr., 20, of Auburn, was arrested Wednesday afternoon and faces the same charges. Ty Reik McCullough, 17, and Travis McCullough, 16, both of Tuskegee, were arrested Tuesday night and also face four counts of reckless murder. A 15-year-old from Tuskegee was arrested Thursday morning and faces the same charges.
Except for the 15-year-old, the suspects are being held without bond in the Tallapoosa County Jail. The location and conditions of the 15-year-old's detention were not mentioned by the agency.
The tragic event on Saturday night resulted in four deaths and at least 32 injuries, with 15 teenagers among those who sustained gunshot wounds. More charges are expected to be filed, and Ty Reik McCullough and Travis McCullough will be charged as adults, according to Fifth Circuit District Attorney Mike Segrest.
Four victims are still in critical condition at the hospital. The motive behind the massacre remains unclear, and authorities have not yet determined any connection between the suspects and the Sweet 16 party. Tuskegee is located around 30 miles south of Dadeville, while Auburn is about 25 miles away.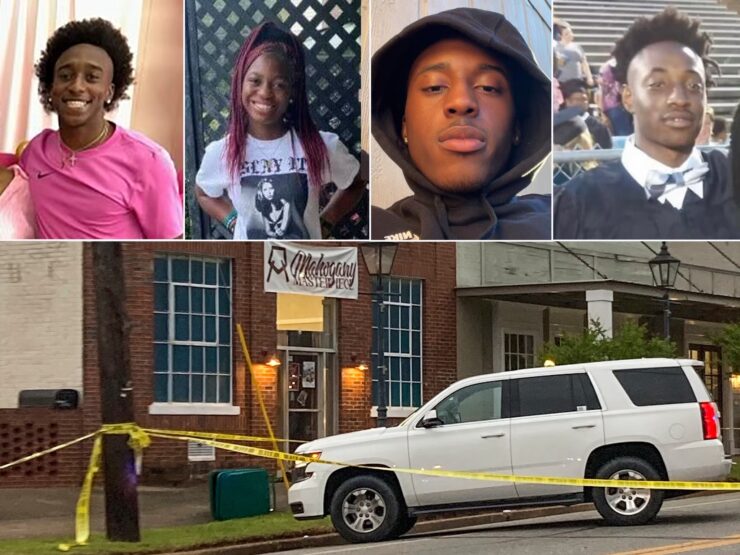 The party was in full swing when the shooting began, leaving the community devastated. Alexis Dowdell, the birthday girl, lost her 18-year-old brother, Philstavious "Phil" Dowdell, in the attack, along with Marsiah Emmanuel Collins, 19; Shaunkivia "Keke" Nicole Smith, 17; and Corbin Dahmontrey Holston, 23.
A candlelight vigil honoring Phil is scheduled for 6 p.m. CT Thursday at the Mt. Lovely Baptist Church in Camp Hill, Alabama.
The families of the victims are seeking justice and healing. Phil, who was shot twice in the neck, died one month before his high school graduation. He had been looking forward to attending Jacksonville State University on a football scholarship.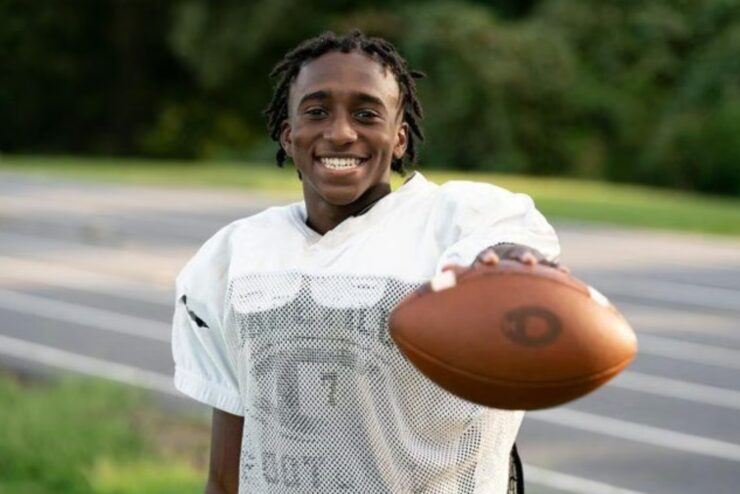 In addition to the four victims who lost their lives, 32 other people were injured, including 15 teenagers who were shot and taken to Dadeville's Lake Martin Community Hospital.
Alexis had been excitedly planning her Sweet 16 for months. During the party, her mother heard a rumor about someone carrying a gun and made an announcement for anyone with a gun to leave. Unfortunately, the gunfire erupted shortly afterward, leaving a lasting impact on the lives of those present.
Sources:
https://www.bbc.com/news/world-us-canada-65328736
https://edition.cnn.com/2023/04/19/us/dadeville-alabama-birthday-party-shooting-wednesday/index.html