The FIFA World Cup is a premier international soccer competition where teams from FIFA's member nations vie for the championship title every four years. Starting in 1930, this event has taken place consistently, except for interruptions in 1942 and 1946 due to WWII.
Recognized as one of the most viewed global sporting events, the 2018 tournament boasted an audience of over 3.5 billion people, approximately half of the global population. France clinched the title in the 2018 edition held in Russia. In a historic move, Qatar will be the first Middle Eastern country to host the tournament in 2022, from November 21 to December 17. The 2026 edition will see a tri-hosting by Mexico, the US, and Canada, marking Mexico's third hosting opportunity.
Notably, FIFA's membership of 211 nations exceeds that of both the United Nations (195 members as of 2021) and the International Olympic Committee (206 members as of 2021). This is attributed to FIFA's broader interpretation of nationhood. While the UN recognizes the U.K. as one entity, FIFA splits it into four separate teams: Scotland, England, Wales, and Northern Ireland.
Likewise, regions like Puerto Rico and Gibraltar, which may not have full UN representation, are considered separate entities by FIFA. Every FIFA member has the right to bid for hosting the World Cup, although the criteria may be rigorous for smaller or underdeveloped nations.
| Country | Year Hosted |
| --- | --- |
| Argentina | 1978 |
| Brazil | 1950, 2014 |
| Canada | 2026 |
| Chile | 1962 |
| France | 1938, 1998 |
| Germany | 1974 (as West Germany), 2006 |
| Italy | 1934, 1990 |
| Japan | 2002 |
| Mexico | 1970, 1986, 2026 |
| Qatar | 2022 |
| Russia | 2018 |
| South Africa | 2010 |
| South Korea | 2002 |
| Spain | 1982 |
| Sweden | 1958 |
| Switzerland | 1954 |
| United States | 1994, 2026 |
| Uruguay | 1930 |
Earning a Spot In World Cup
Securing a place in the FIFA World Cup finals is no small feat, given the vast scope of the competition. For the 2022 edition, 211 teams—representing each member nation—competed. These numbers were whittled down to 32 finalists through three years of rigorous qualifying matches that kicked off in June 2019. However, this format will soon change: while the 2022 edition will have 32 finalists, FIFA has revealed plans to expand this number to 48 teams for the 2026 edition.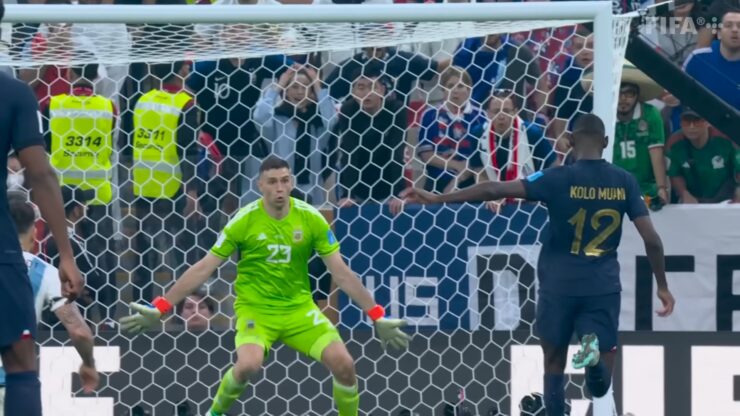 Slot Allocation for 2026
Africa: 9 teams (up from 5)
Asia: 8 teams (up from 4)
Europe: 16 teams (up from 13)
North and Central America: 6 teams (up from 3)
Oceania: 1 team (up from 0)
South America: 6 teams (up from 4)
Play-in/Wild card slots: 2 teams
Choosing the FIFA World Cup's Venue
Selecting a host nation for the FIFA World Cup has significantly transformed since the event's inception. The first World Cup in Uruguay witnessed scant European participation due to travel constraints. When Europe hosted the subsequent two tournaments, several South American teams opted out. To ensure neutrality, FIFA rotated the hosting rights between the Americas and Europe. This practice persisted until 2002, when Asia saw its first World Cup, jointly hosted by Japan and South Korea.
With advancements in air travel and a desire for fairness, FIFA's selection procedure has become more comprehensive and transparent. Prospective hosts begin by presenting a bid to FIFA's Bid Evaluation Task Force (BETF) well in advance. For instance, proposals for the 2026 World Cup were submitted by October 15, 2017. The BETF then creates three pivotal reports:
Compliance Assessment – This evaluates the bid's adherence to FIFA's guidelines, hosting blueprints, and tournament prerequisites.
Risk Assessment – This delves into the forecasted costs and profits, alongside potential human rights issues linked to hosting in the proposed country.
Technical Evaluation Report – Focused on infrastructure and operational logistics, this report reviews aspects like stadiums, accommodation, and transportation. It also addresses financial details not covered in the Risk Assessment.
Post-evaluation, the FIFA Council sifts through the proposals, forming a candidate shortlist. The final decision lies with the entire FIFA congress, comprising delegates from all 211 member nations. Importantly, the entire selection process, from initial evaluations to the conclusive vote, is open to public scrutiny.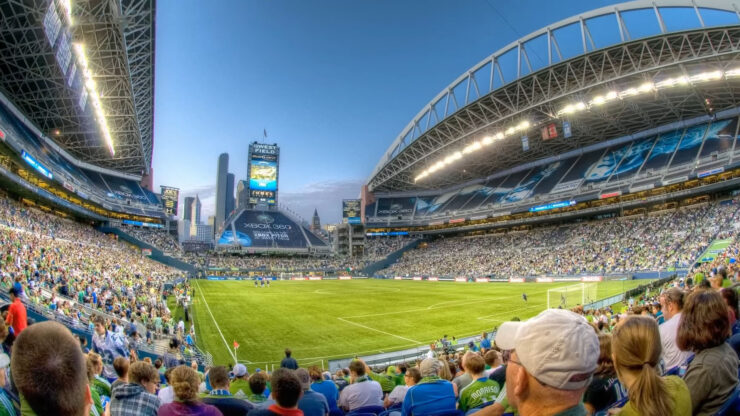 Every FIFA World Cup Host Country Through 2026 (alphabetical):
Argentina: 1978
Brazil: 1950, 2014
Canada: 2026
Chile: 1962
England: 1966
France: 1938, 1998
Germany: 1974 (as West Germany), 2006
Italy: 1934, 1990
Japan: 2002
Mexico: 1970, 1986, 2026
Qatar: 2022
Russia: 2018
South Africa: 2010
South Korea: 2002
Spain: 1982
Sweden: 1958
Switzerland: 1954
United States: 1994, 2026
Uruguay: 1930
For those who prefer to view the data chronologically …
Every FIFA World Cup Host Country Through 2026 (chronological):
2026: Canada, United States (2nd time), Mexico (3rd time)
2022: Qatar
2018: Russia
2014: Brazil
2010: South Africa
2006: Germany (2nd time)
2002: Japan/South Korea
1998: France (2nd time)
1994: United States
1990: Italy (2nd time)
1986: Mexico
1982: Spain
1978: Argentina
1974: West Germany
1970: Mexico
1966: England
1962: Chile
1958: Sweden
1954: Switzerland
1950: Brazil
1946: — canceled (WWII) —
1942: — canceled (WWII) —
1938: France
1934: Italy
1930: Uruguay
FAQ
Where is the 2026 FIFA World Cup?
The 2026 FIFA World Cup will be jointly hosted by the United States, Canada, and Mexico.
Where will the 2042 World Cup be held?
As of my last update in September 2021, the host country for the 2042 FIFA World Cup has not been announced.
Where will the 2027 Women's World Cup be?
As of September 2021, the host country for the 2027 FIFA Women's World Cup has not been finalized.
Which countries will host FIFA?
FIFA events, including the World Cups, are hosted by various countries around the world. The hosting nations are selected through a bidding process. Some of the upcoming host countries as of 2021 include the joint bid of the USA, Canada, and Mexico for the men's World Cup in 2026.
Where is the 2031 FIFA Women's World Cup?
As of my last update in September 2021, the host country for the 2031 FIFA Women's World Cup has not been announced.
Will Sam Kerr play in the 2027 World Cup?
As of 2021, it is uncertain if Sam Kerr will play in the 2027 World Cup. Her participation will depend on various factors, including her fitness, form, and selection by the national team coach.
Final Words
In the realm of sports, the FIFA World Cup stands as a testament to unity, passion, and the unparalleled spirit of competition. From its historical inception to the modern-day intricacies of selecting host nations, the tournament embodies the global love for soccer.
As nations unite every four years, players and fans alike share a singular dream: to witness their country lift the coveted trophy. As we look forward to future tournaments, may the legacy of the World Cup continue to inspire, connect, and celebrate the beautiful game that transcends borders. Here's to many more moments of magic on the pitch. Cheers to football!