Charlotte, North Carolina, a vibrant and pet-friendly city, is home to numerous dog parks that offer an oasis for both dogs and their owners. These dedicated spaces provide opportunities for dogs to socialize, exercise, and enjoy the outdoors.
In this article, we will delve into some of the top dog parks in Charlotte, highlighting their unique features and benefits. Whether you're a local resident or a visitor with a furry companion, these parks are a must-visit for an enjoyable day out with your beloved four-legged friend.
Before we dive deeper into the topic, did you know that Charlotte is one of the cheapest neighborhoods you can live in?
1. William R. Davie Park Dog Park
Nestled within William R. Davie Park, this dog park is a true haven for canines. It features separate areas for small and large dogs, ensuring a safe and comfortable environment for all breeds. The park is well-maintained, with lush green grass and ample shade from mature trees.
Your pup can romp around off-leash, socialize with other dogs, and explore various agility equipment. Water stations and waste disposal facilities are also available, making it convenient for pet owners.
2. Barkingham Park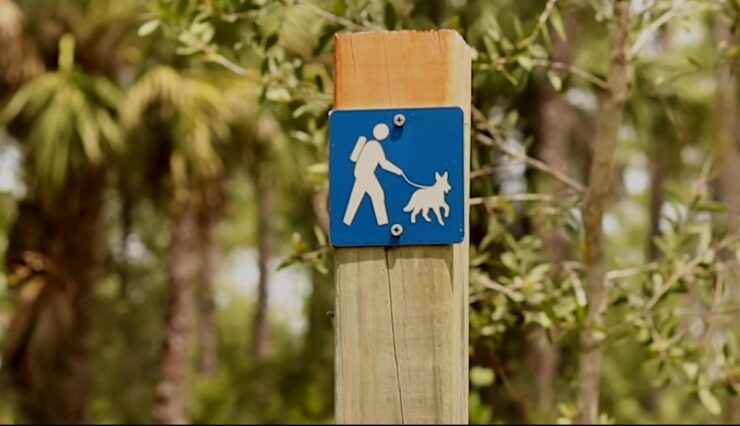 Within Reedy Creek Park, Barkingham Park is a spacious dog park that offers a host of amenities. The park encompasses over four acres of fenced-in land, allowing dogs to roam freely and burn off energy.
It boasts a designated small dog area, agility equipment, and walking trails, providing plenty of opportunities for exercise and play. Additionally, Barkingham Park has ample seating areas for pet owners, as well as water fountains and waste stations for convenience.
3. Frazier Park Dog Park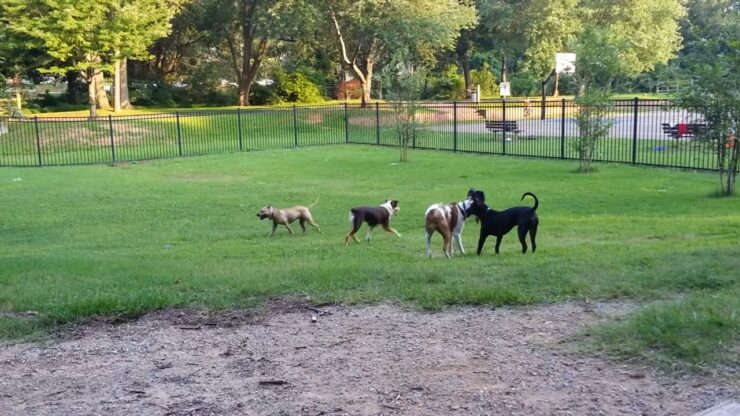 Frazier Park Dog Park, situated in Uptown Charlotte, is a popular spot for urban dwellers and their furry companions. This well-designed park features separate sections for large and small dogs, ensuring a safe and enjoyable experience for all.
The park offers a combination of grassy and mulched areas, with plenty of shade provided by trees. Water fountains, waste stations, and benches are available, making it a comfortable and convenient place to spend quality time with your pup.
4. Shuffletown Park Dog Park
Shuffletown Park Dog Park in northwest Charlotte is a true hidden gem for dog lovers. The park provides a spacious fenced-in area where dogs can freely roam and engage in off-leash play. With separate sections for small and large dogs, it caters to dogs of all sizes.
Shuffletown Park Dog Park offers natural surroundings, with a mix of grass and wooded areas, creating an exciting and varied environment for your furry friend. The park also includes benches, waste stations, and water fountains for visitor convenience.
5. McAlpine Creek Community Park Dog Park
McAlpine Creek Community Park Dog Park is in the southeast of Charlotte and is a definite favorite among locals. This well-maintained park has separate sections for small and large dogs, ensuring a comfortable experience for all.
With ample space to run, a variety of agility equipment, and a walking trail surrounding the park, dogs can enjoy a stimulating and fun-filled outing. Water stations, seating areas, and waste disposal stations are available, making it an excellent spot for dog owners to socialize as well.
While exploring these parks you should be careful and think about the safety of your canine and yourself as Charlotte is a city that has a very diverse wildlife.
Dog Ownership Practices in Charlotte
Charlotte, North Carolina, is renowned for its pet-friendly atmosphere, and owning a dog in this vibrant city comes with a plethora of benefits and resources. From a variety of dog-friendly establishments to numerous parks and services catering to canines, Charlotte is a haven for dog owners. Let's explore some key aspects of dog ownership in Charlotte.
Dog-Friendly Accommodations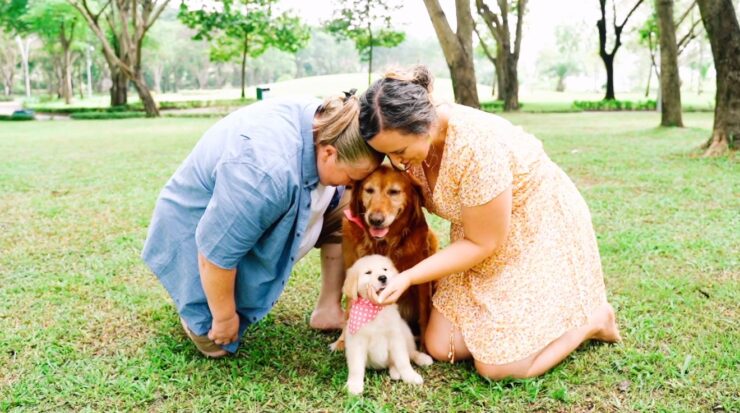 Many apartment complexes and rental properties in Charlotte are accommodating to pet owners, with numerous pet-friendly options available. Some residences even provide specific amenities like dog parks, pet washing stations, and designated walking areas.
Additionally, there are pet-friendly hotels in Charlotte, making it convenient for visitors with dogs to find suitable accommodations.
Pet-Friendly Establishments
The city of Charlotte embraces its four-legged residents, with a wide range of pet-friendly establishments. Many restaurants, cafes, and bars have outdoor seating areas where well-behaved dogs are welcome.
Some even offer special dog menus or treats. Additionally, several retail stores and shopping centers in Charlotte allow dogs on leashes, creating a pet-friendly shopping experience.
Veterinary Care and Services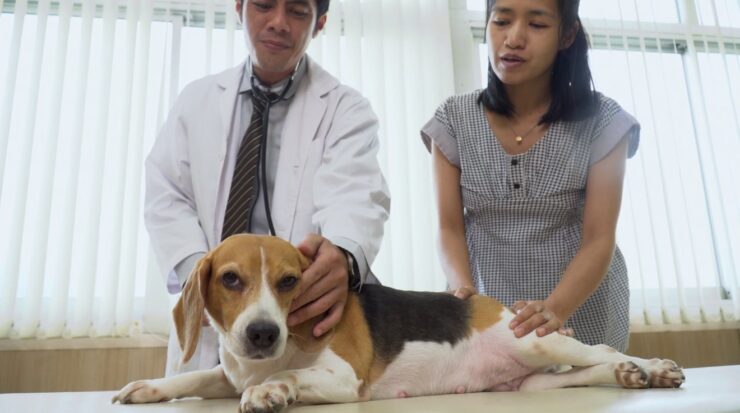 Charlotte offers an array of veterinary clinics and hospitals dedicated to providing top-notch care for dogs. These establishments offer routine check-ups, vaccinations, emergency services, grooming, and boarding facilities.
The city is also home to various specialized veterinary clinics, including those focusing on orthopedics, dermatology, and dentistry, ensuring comprehensive care for dogs with specific needs.
Pet Events and Community Engagement
Charlotte's vibrant pet community hosts numerous events and activities throughout the year, allowing dog owners and enthusiasts to come together and celebrate their love for animals. These events often include pet expos, adoption drives, dog-friendly festivals, and fundraisers for animal welfare organizations. Participating in these events not only creates memorable experiences but also offers opportunities to connect with like-minded individuals.
Dog Training and Obedience Classes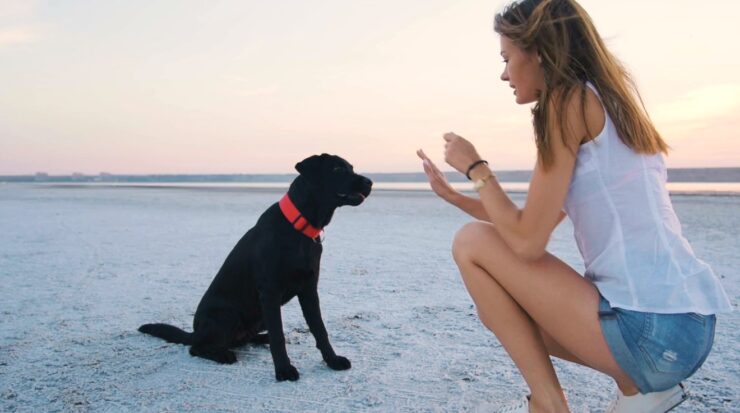 For dog owners seeking professional guidance in training and behavior management, Charlotte offers a range of dog training and obedience classes.
These classes help dogs develop basic obedience skills, address behavior issues, and strengthen the bond between dogs and their owners. Some trainers even offer specialized programs such as agility training, therapy dog certification, and scent work.
Adoption and Rescue Organizations
Charlotte is home to several animal shelters, rescue groups, and adoption centers dedicated to finding loving homes for dogs in need. These organizations play a vital role in rescuing and rehabilitating abandoned, stray, or neglected dogs, giving them a second chance at a happy life.
Adopting a dog from one of these organizations not only brings joy to your family but also helps alleviate the issue of pet overpopulation.
Conclusion
Dog parks in Charlotte, North Carolina, provide a welcoming and safe space for dogs to exercise, socialize, and have fun. Whether you're looking for a vast area for your energetic pooch to explore or a park with separate sections for small and large dogs, Charlotte has something to suit every pet owner's preferences.
So, grab your furry friend, head out to one of these dog parks, and indulge in a memorable day of canine camaraderie amidst the beautiful surroundings of Queen City.