Austin, Texas, is not just famous for its live music and barbecues; it's also a haven for dog lovers. With its numerous dog parks and trails, Austin offers a variety of options for you and your furry friend to explore. In this blog post, we'll get into the 10 best doggy trails that you absolutely must visit.
Dog parks are more than just open spaces; they are communities where both dogs and their owners can socialize. They offer a safe environment for dogs to run freely, exercise, and play. For owners, it's a place to meet like-minded people who share the same love for dogs.
Austin stands out for its dog-friendly culture. The city has a plethora of dog parks, each with its unique features like swimming ponds, agility courses, and shaded areas. Whether you're a local or a visitor, Austin's dog parks offer something for everyone.
Top 10 Dog Parks
1. Zilker Metropolitan Park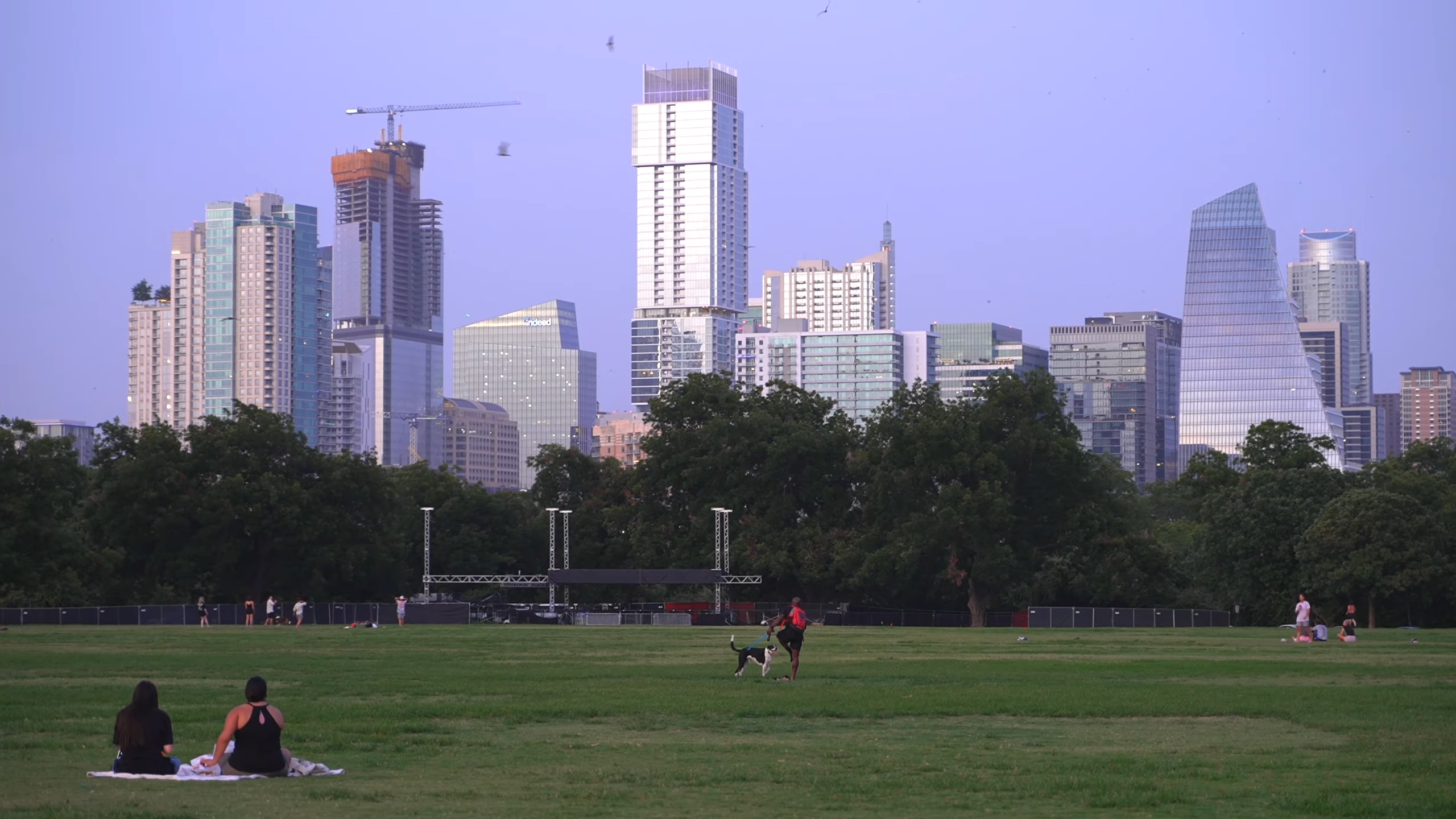 The crown jewel of Austin's park system, and it's a paradise for dogs. Covering 350 acres, it offers ample space for your dog to run and play. The park also features a dedicated off-leash area near the river, where your dog can take a refreshing dip.
Amenities:
Off-leash area
Swimming area
Picnic tables
Restrooms
2. Auditorium Shores
Another must-visit spot, especially if your dog loves the water. Located along Lady Bird Lake, this park offers a fantastic off-leash area right by the water's edge. Your dog can splash around while you enjoy the beautiful Austin skyline.
Amenities:
Off-leash area by the water
Scenic views
Benches
Waste stations
3. Red Bud Isle
A hidden gem located on a small island in the Colorado River. This 13-acre park is entirely off-leash, making it a paradise for dogs who love to explore. The park is surrounded by water, offering plenty of opportunities for swimming.
Amenities:
Entirely off-leash
Swimming areas
Trails
Free parking
4. Walnut Creek Metropolitan Park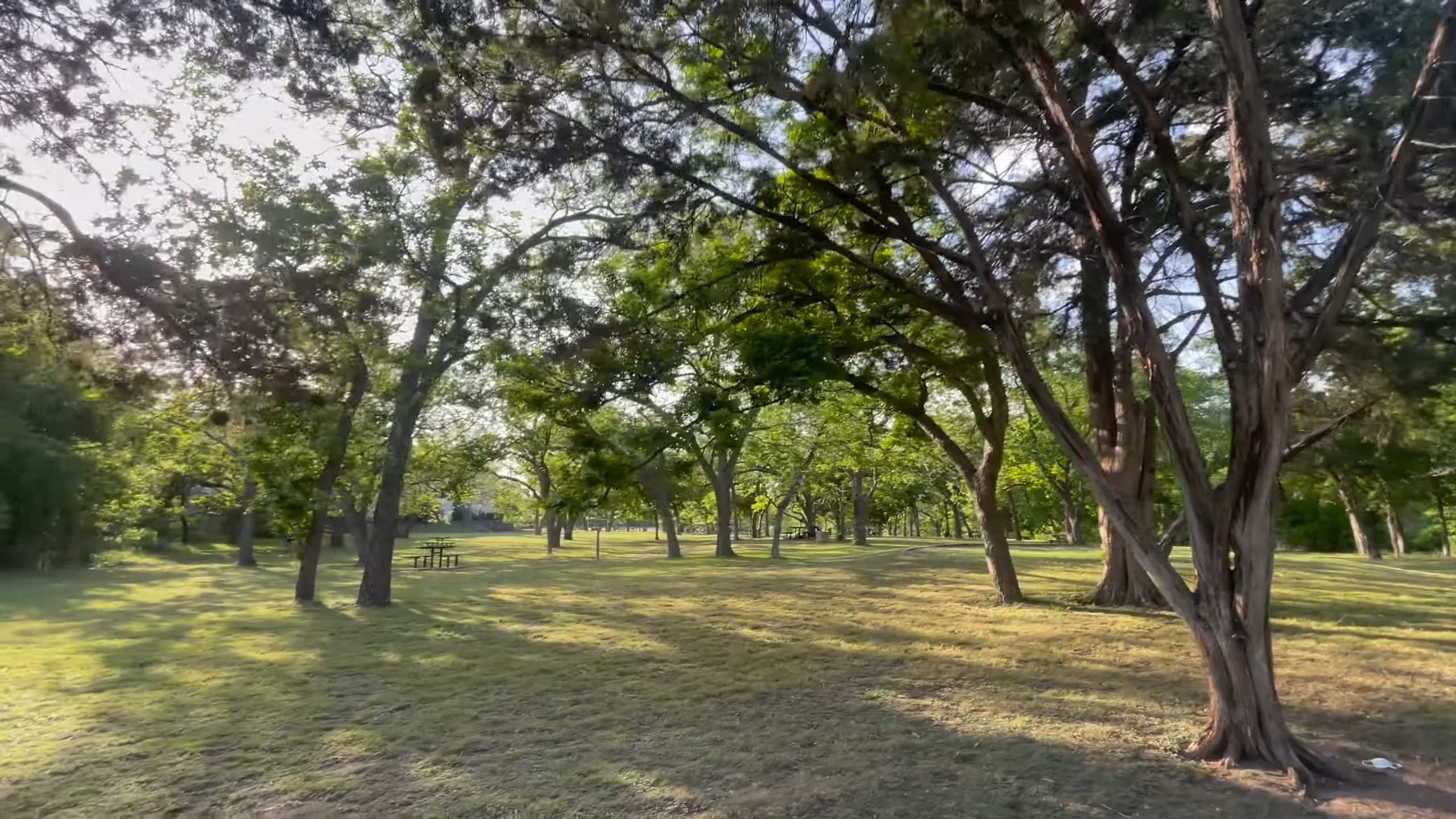 Walnut Creek Park offers a mix of on-leash and off-leash areas spread over 290 acres. The park features miles of hiking trails that wind through dense forests and open fields. It's a great place for more adventurous dogs who love to explore.
Amenities:
Off-leash and on-leash areas
Hiking trails
Creek for swimming
Playground
5. Shoal Creek Greenbelt
Shoal Creek Greenbelt is a local favorite, offering a mix of natural beauty and urban convenience. The park features a 3-mile trail that runs along Shoal Creek, providing a scenic route for both you and your dog.
Amenities:
Off-leash areas
Paved and natural trails
Creek for swimming
Benches and waste stations
6. Mary Moore Searight Metropolitan Park
This South Austin park offers over 300 acres of wooded land, making it one of the largest parks in the city. It has a designated off-leash dog area that's fenced and well-maintained.
Amenities:
Fenced off-leash area
Hiking trails
Disc golf course
Picnic areas
7. Norwood Estate Dog Park
It is unique because it offers separate areas for small and large dogs. This ensures that your dog can play safely, no matter their size. The park is fenced and offers a variety of terrain, including grassy fields and shaded areas.
Amenities:
Separate areas for small and large dogs
Fenced and secure
Shaded areas
Water fountains
8. Emma Long Metropolitan Park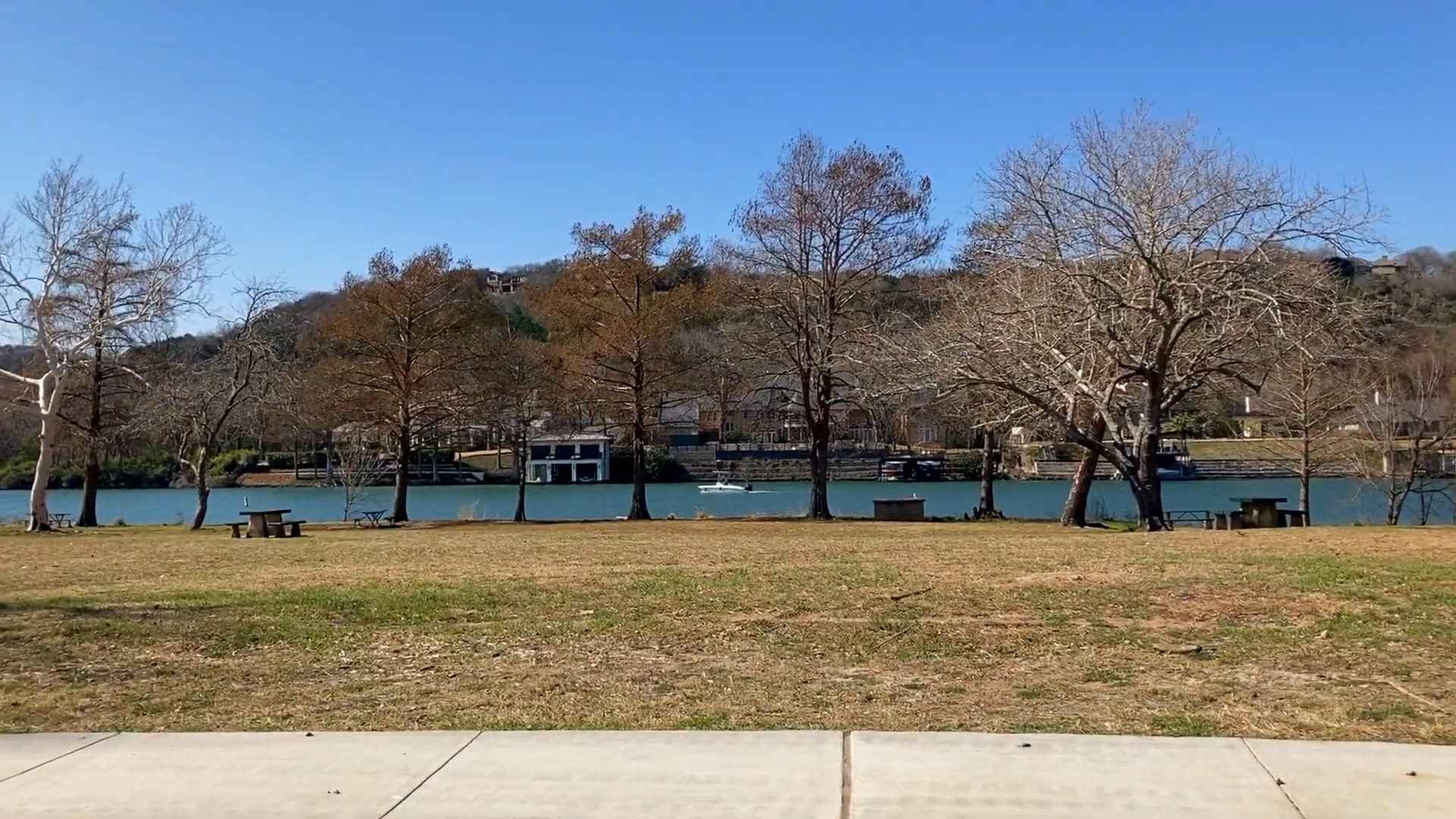 Fantastic spot if you're looking to spend the whole day outdoors. Located along the shores of Lake Austin, this park offers a variety of activities including camping, boating, and of course, a dog-friendly beach.
Amenities:
Dog-friendly beach
Camping sites
Boat ramps
Picnic areas
I've camped here with my dogs, and it's an experience like no other. The dog-friendly beach is a big hit, and the camping facilities are top-notch. It's a great way to escape the city without actually leaving Austin.
9. Onion Creek District Park
Offering a unique off-leash experience. The park features a 179-acre off-leash area that includes a creek where dogs can swim. The natural setting makes it a perfect spot for dogs that love to explore.
Amenities:
Large off-leash area
Creek for swimming
Hiking trails
Picnic tables
This park is a hidden treasure. The off-leash area is massive, giving dogs plenty of room to run. The creek is a refreshing spot for both dogs and owners, especially in the Austin heat.
10. Barkin' Springs
Last but not least, Barkin' Springs is an unofficial dog park located next to the famous Barton Springs Pool. While dogs aren't allowed in the pool itself, they are welcome to splash in the spillway area, commonly known as Barkin' Springs.
Amenities:
Spillway for swimming
Close to downtown
Free of charge
Open year-round
Frequently Asked Questions
Are these parks free to enter?
Most of the parks mentioned are free to enter, but some like Emma Long Metropolitan Park may have a nominal entrance fee, especially if you're planning to camp.
Do the parks have parking facilities?
Yes, most of these parks offer parking, but it can get crowded during weekends and holidays. It's advisable to arrive early to secure a spot.
Are these parks open year-round?
Most parks are open year-round, but it's always a good idea to check their official websites for any seasonal closures or maintenance updates.
Can I bring my puppy to these parks?
While most parks welcome dogs of all ages, it's recommended that puppies have all their vaccinations before visiting public dog parks.
Are there any breed restrictions?
Generally, there are no breed-specific restrictions in Austin's dog parks, but aggressive behavior is not tolerated, regardless of breed.
Final Words
Whether you're an Austin local or a visitor, the city's dog parks offer a range of experiences for every dog and owner. From scenic trails to refreshing swimming spots, there's something for everyone. So leash up your furry friend and go explore!