Exploring Connecticut Wildlife
Connecticut is a state filled with natural beauty and wildlife and yet it is common for it to be overlooked in favor of some other, more famous states. From forests and wetlands to lakes and rivers, the Nutmeg State is a haven for a variety of wild animals that have their natural habitats within its borders. Whether you are a wildlife enthusiast or just someone looking for a chance to see some of Connecticut's native animals in their natural habitat, there are plenty of places throughout the state where you can do just that. Here are the top 10 places to see Connecticut wild animals.
1. Hammonasset Beach State Park
Madison Hammonasset Beach State Park is home to a variety of wildlife of all sorts, from birds of prey like the osprey, hawks, and eagles, to many species of shorebirds. You can also see white-tailed deer, red foxes, and coyotes in this beautiful ecosystem. The park is also home to the Meigs Point Nature Center where you can learn more about the local wildlife and get generally more informed.
2. Lighthouse Point Park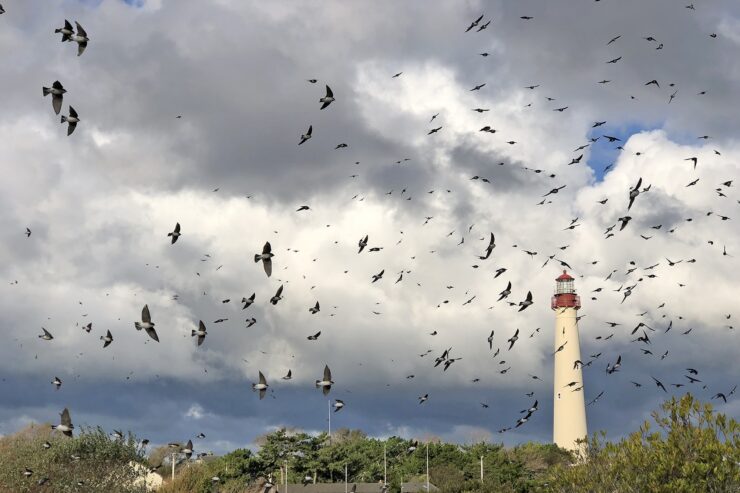 New Haven Lighthouse Point Park is known for its stunning views of the Long Island Sound, but it is also home to all sorts of different wild animals. Harbor seals, hawks, and osprey are frequent visitors to the shores and the park is especially popular during the spring and fall when migrating birds pass through the area multiple times per day. It is the best time to be here for bird watchers and coastline enjoyers.
3. Bluff Point State Park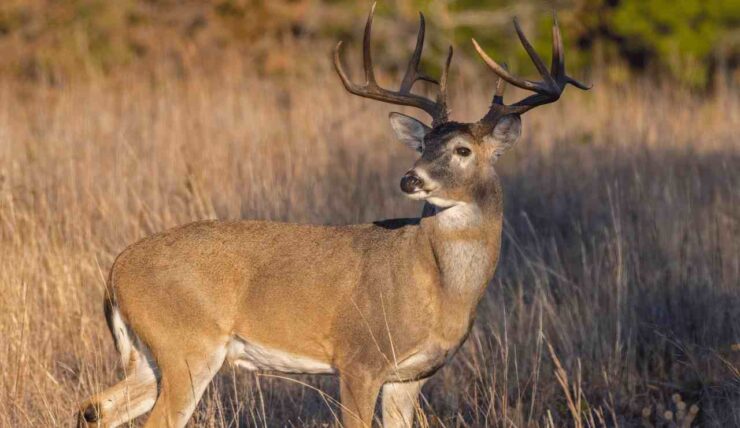 If you thought that was it for parks, buckle up as Connecticut has a ton of them. The Groton Bluff Point State Park is a 1.5-mile peninsula that juts out into Long Island Sound. The park is a natural habitat for deer, red foxes, and a variety of bird species, including ospreys and bald eagles. It is a perfect little spot for anyone who wants to experience different species at once.
4. Silver Sands State Park
Milford Silver Sands State Park is a popular spot for birdwatchers and home to a variety of shorebirds, like the endangered piping plover. You can also see seals and other marine life in the waters off the coast of the park as you enjoy the light breeze and look at the water. The 297 acres of beach, dunes, and woods are a great recreation area too.
5. White Memorial Conservation Center
The White Memorial Conservation Center in Litchfield, Connecticut is spread over 4,000 acres of nature-preserved land. It is home to various wildlife including black bears, coyotes, bobcats, and white-tailed deer. The center also offers a variety of programs and activities for visitors of all ages where they can get educated and informed about the area and all the species that live there.
6. Sleeping Giant State Park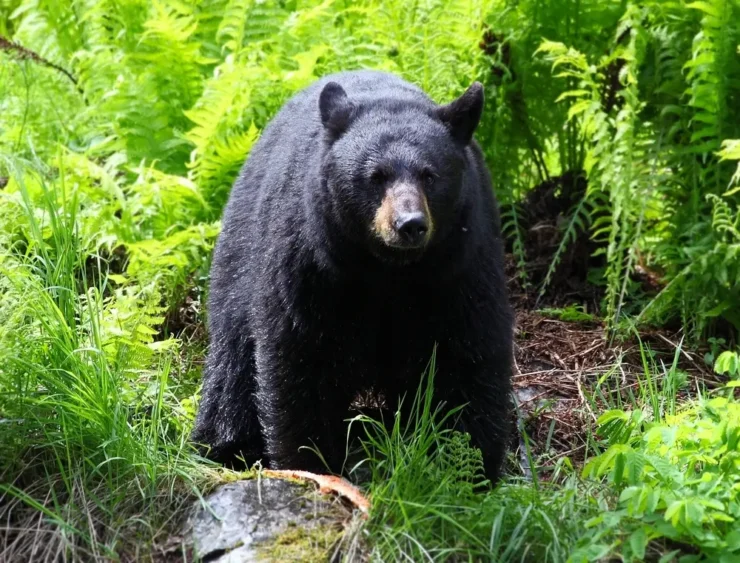 Hamden Sleeping Giant State Park is a popular hiking spot that is also home to a variety of wildlife. The locals adore it and it is also popular with tourists. Animal lovers can spot black bears, coyotes, and deer in the area as well as plenty of birds. The park's trails offer plenty of opportunities to see animals in their natural habitat while hiking, mountain biking, and camping.
7. The Connecticut River (Best for Wild Animals)
The Connecticut River is a major waterway that runs through the state. Naturally, just like any other major river, it is home to a variety of aquatic wildlife. Large populations of bald eagles and ospreys call it home and a variety of fish species live in its waters. It is a great fishing place and there are numerous trails and camping ground opportunities along its shores. You can take a boat tour or kayak down the river to get a closer look at the wildlife. If you want to see the most amount of Connecticut's wild animals in one place, look no further.
8. Mashantucket Pequot Museum and Research Center
This museum that doubles as a research center is here to celebrate the history and culture of the Mashantucket Pequot Tribal Nation, the native people of this region. As important as this role, the museum and its surroundings are also home to a variety of live animals. It is a natural habitat for red foxes, river otters, and bald eagles. It is surrounded by a thick forest after all, and forests equal wildlife.
9. Sessions Woods Wildlife Management Area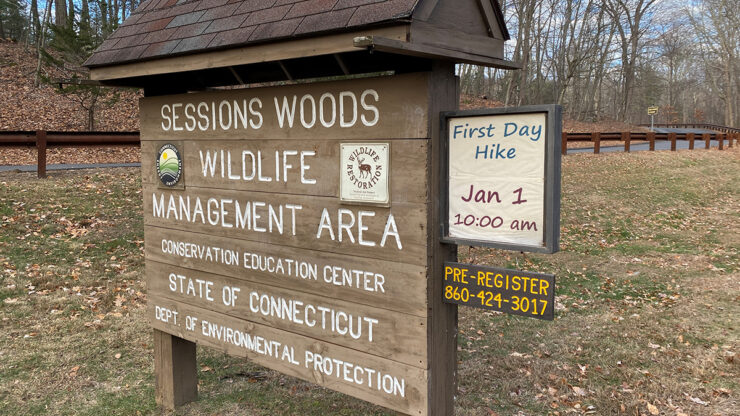 This is an area of more than 1,000 acres that serves as a wildlife preserve. As such, it is home to various wild animals from different species and families. The black bear is the largest predator here, with bobcats and white-tailed deer making up the majority of larger mammals. The area also has a visitor center that offers a variety of educational programs and exhibits, and even a tour or two to be booked.
10. Rocky Neck State Park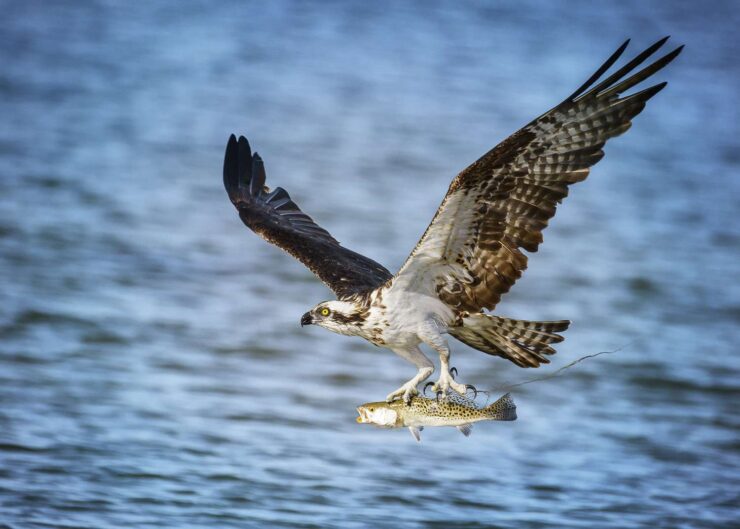 Last but not least, there is the East Lyme Rocky Neck State Park, a very popular spot for birdwatchers. It is home to a variety of different bird species, big and small, including the ever-present dominant species in the state like the ospreys and bald eagles. Other wildlife, including red foxes, deer, and different marine life are present in the area. The beach here is great for recreation and some outdoor fun when the weather is nice.
This article showcases the rich and diverse wildlife of Massachusetts, making it a must-visit destination for nature enthusiasts from neighboring states like Connecticut.
Connecticut Wild Animals Await
The next time you find yourself in this great state, you will have all the info you need regarding where to go to experience the wildlife. Between the many national and state parks, conservation and research centers, and the Connecticut River, there is no shortage of great ecosystems to explore.