As we navigate through the journey of life, we are often touched by the talents and personalities of those in the public eye. Celebrities, with their unique abilities to entertain, inspire, and connect, often hold a special place in our hearts. In 2023, we bid farewell to a number of these remarkable individuals.
This article is a tribute to those celebrities who left us this year, honoring their contributions and remembering the joy and influence they brought into our lives. Their legacies continue to live on, reminding us of their impact and the timeless nature of their work.
Join us as we pay homage to these unforgettable personalities and reflect on their illustrious careers.
Burt Bacharach, 94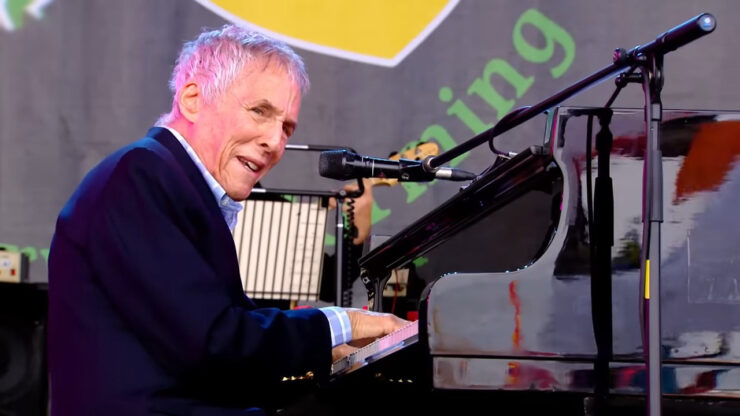 Esteemed six-time Grammy recipient and three-time Oscar awardee, Bacharach left an indelible imprint on pop music.
Bacharach, a renowned composer and pianist, is remembered for composing classics such as "Raindrops Keep Fallin' on My Head" for the film "Butch Cassidy and the Sundance Kid" and "Best that You Can Do" for the film "Arthur." Both songs topped the charts.
Together with lyricist Hal David, the pair is recognized as one of the most accomplished songwriting teams. They are celebrated for their collaborations with Dionne Warwick, including hits like "Walk on By" and "I'll Never Fall in Love Again."
Additional famous songs include "The Story of My Life" performed by Marty Robbins, and "Magic Moments" sung by Perry Como.
Bacharach passed away due to natural causes on February 8.
Jeff Beck, 78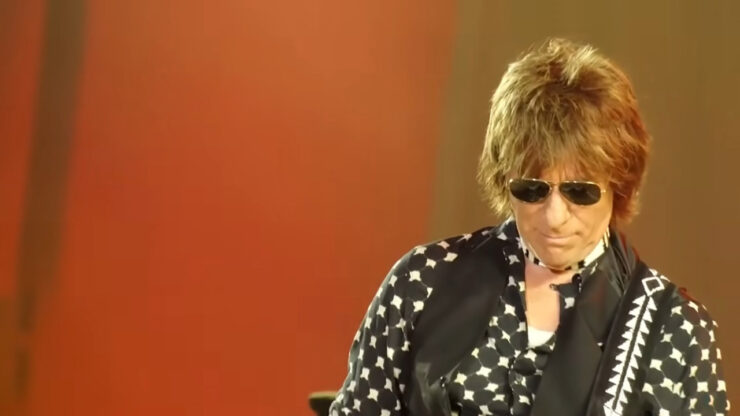 Adored English guitarist from The Yardbirds, Beck spent a significant part of his career refining his style, drawing influence from blues to hard rock.
He is revered as one of the all-time greatest guitarists.
Both his contributions to The Yardbirds in the 1960s and his subsequent solo work earned him international recognition and respect among musicians and fans.
Beck received six Grammys for best rock instrumental performance and was inducted into the Rock and Roll Hall of Fame twice — initially with The Yardbirds and subsequently as a solo artist.
Beck passed away due to a bacterial meningitis infection on January 10.
Harry Belafonte, 96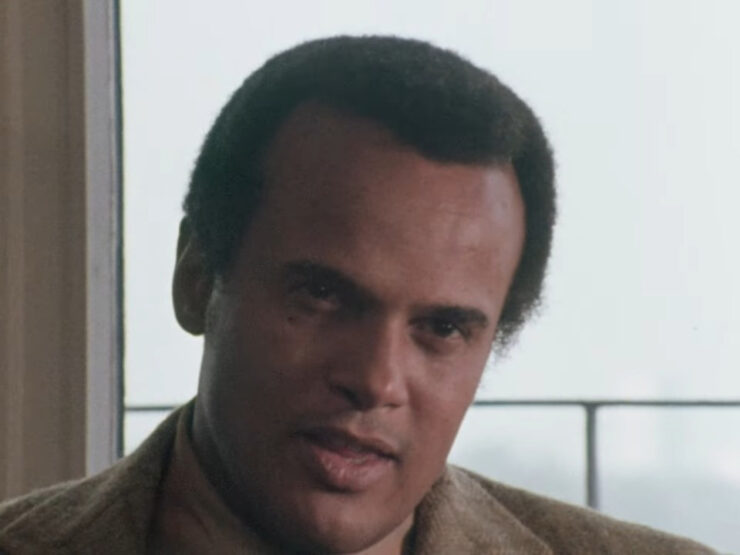 Beloved musician, actor, and activist, Belafonte was adored globally for his diverse accomplishments.
He was not just an Emmy, Tony, and Grammy award winner, but also a tireless advocate for civil rights, working closely with his departed friends Dr. Martin Luther King Jr. and Sidney Poitier.
His fame took off in 1954 with his Oscar-nominated role in "Carmen Jones" as Joe, paving the way for his impressive career in music and film.
His 1956 album "Calypso" sold millions, and he starred in numerous films like "Buck and the Preacher" (1972) and "Uptown Saturday Night" (1974) in subsequent years.
Belafonte, who actively participated in civil rights marches and voiced concerns about apartheid in South Africa, died of congestive heart failure on April 25.
Richard Belzer, 78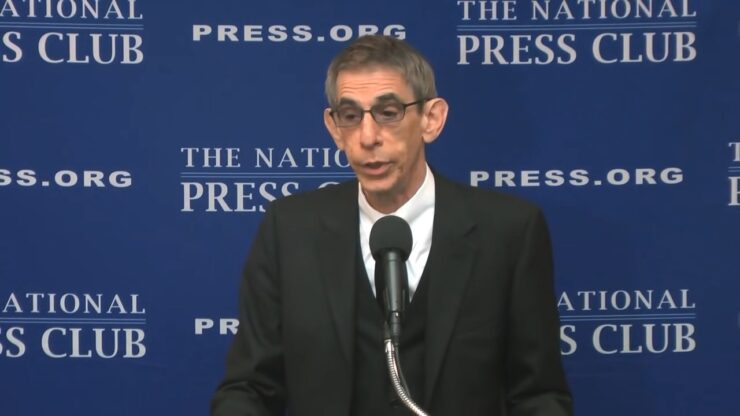 Since the early 1990s, Richard Belzer has been a staple in police procedural TV shows.
His portrayal of the witty detective John Munch on shows like "Homicide: Life on the Street" and "Law & Order" made him a staple. Unusually, his character Munch featured in shows across multiple networks.
Munch has appeared in 11 different TV shows, a first for a fictional character in television history. They include: "Homicide," "Law & Order," "The X-Files," "The Beat," "Law & Order: Trial By Jury," "Arrested Development," "The Wire," "30 Rock," "Law & Order: Special Victims Unit," "Jimmy Kimmel Live!," and "Unbreakable Kimmy Schmidt."
Before assuming the role of Munch, Belzer was a stand-up comedian and the warm-up act for "Saturday Night Live." He also had a cameo role in "Scarface."
Belzer passed away at his home in southern France on February 19 following "an illness."
Robert Blake, 89
Blake spent a large part of his life in front of the camera. As a child actor, he was a part of the iconic "Little Rascals" series, playing the character Mickey.
Later, he starred as Little Beaver in the "Red Ryder" Western movie series, inspired by a popular comic strip.
In the 1950s, Blake made several guest appearances on TV shows before landing a pivotal role as murderer Perry Smith in the 1967 adaptation of Truman Capote's true crime book, "In Cold Blood."
Blake is perhaps best known for his role in the 1970s TV series "Baretta," where he played a street-smart detective with a pet cockatoo named Fred, a role that won him an Emmy.
Notably, Blake's personal life was shrouded in controversy as he faced charges for the 2001 murder of his wife, but was acquitted in a 2005 trial.
Blake passed away due to heart disease on March 9, as reported by the Associated Press.
Jim Brown, 87
A legendary figure, lived a multifaceted life as a football icon, movie star, and social activist. His unwavering focus and drive made him one of the greatest football players in history. Despite playing in the NFL for only nine seasons, Brown left an indelible mark, shattering records as a running back, winning three MVP awards, and securing the NFL championship in 1964 with the Cleveland Browns.
After his remarkable retirement, he transitioned to the world of movies, starring in over 30 films, including notable works like "The Dirty Dozen," "Three The Hard Way," "He Got Game," and "Any Given Sunday." Throughout his life, Brown was also a prominent advocate for equality.
In 1967, he organized a gathering of influential Black athletes in support of Muhammad Ali's stance against the Vietnam War, a meeting that included luminaries like Bill Russell and Lew Alcindor, later known as Kareem Abdul-Jabbar. Jim Brown passed away at the age of 87 on May 18 from natural causes.
Paul Cattermole, 46
A member of the English pop group S Club 7, brought joy to fans with his contributions to their music. Known for their hits like "Bring It All Back," "Reach," and "Don't Stop Movin'," the group achieved great success.
Earlier this year, it was announced that all seven original members would reunite for a tour in the UK, marking their first collective stage appearance since 2015.
Sadly, on April 6, Cattermole was found dead at his home, and the cause of death remains unknown. His untimely passing left a void in the hearts of fans who were eagerly anticipating the reunion.
David Crosby, 82
An influential singer-songwriter, played a pivotal role in two iconic bands of the 1960s: The Byrds and Crosby, Stills, Nash & Young.
The Byrds gained popularity with their harmonized rendition of Bob Dylan's "Mr. Tambourine Man," which topped the U.S. singles chart in 1965, establishing them as America's response to The Beatles. As a member of CSNY, their album "Déjà Vu" reached No. 1 in 1970, selling 7 million copies. Crosby's musical contributions led to the sale of 35 million albums over his career.
However, his personal struggles with heavy drug use resulted in a nine-month prison sentence in 1985. Crosby passed away on January 18, and no specific cause of death was disclosed. He received the honor of being inducted into the Rock and Roll Hall of Fame twice, leaving a lasting legacy.
Melinda Di"llon, 84
An actress known for her warm and motherly roles, graced the screen in some of the most beloved movies of all time. In Steven Spielberg's iconic film "Close Encounters of the Third Kind" (1977), she portrayed a mother desperately searching for answers after her son's abduction by aliens.
Her gentle features and soft voice made her performances resonate deeply with audiences, even in lighthearted films such as the comedy "A Christmas Story" (1983), where she played a mother raising two boys.
Dillon received critical acclaim, earning a Tony Award nomination in 1963 for her performance in the play "imdb.com/title/tt0061184/?" and two nominations for Best Supporting Actress in films. She passed away on January 9, and the cause of death was not disclosed.
Len Goodman, 77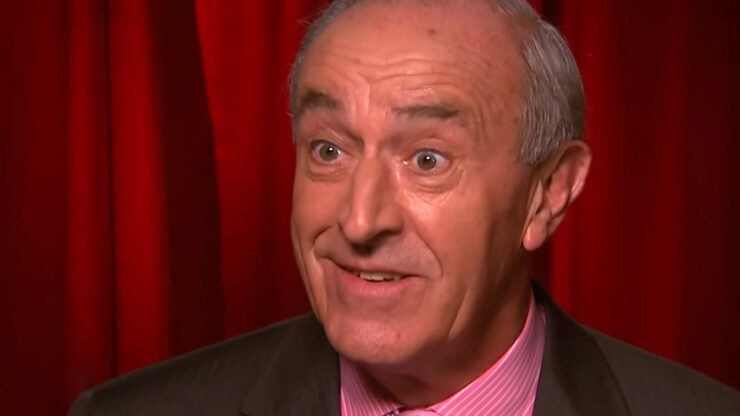 The esteemed head judge of "Dancing with the Stars," brought his expertise and fair judgment to the popular dance competition for over 15 years and 30 seasons.
Known for his background as a champion ballroom dancer, Goodman's critiques provided guidance to the novice stars as they attempted to master intricate dance routines alongside professional partners.
Additionally, he served as a judge on the UK version of the show, "Strictly Come Dancing," from 2004 to 2016. Sadly, Len Goodman lost his battle with bone cancer and passed away on April 22. His presence and expertise on the show will be greatly missed.
Michael Lerner, 82
A veteran character actor, left a lasting impression with his commanding voice and tough portrayals on screen. He delivered standout performances, such as playing a studio executive in the Coen brothers' film "Barton Fink" (1991), which earned him an Academy Award nomination.
Lerner also portrayed legendary gambler Arnold Rothstein in "Eight Men Out" (1988) and a ruthless gangster in "Harlem Nights" (1989), alongside Eddie Murphy and Richard Pryor. Michael Lerner passed away on April 8, and no specific cause of death was disclosed. Throughout his career, he showcased his versatility as an actor, leaving behind memorable contributions to the film industry.
Lisa Loring, 65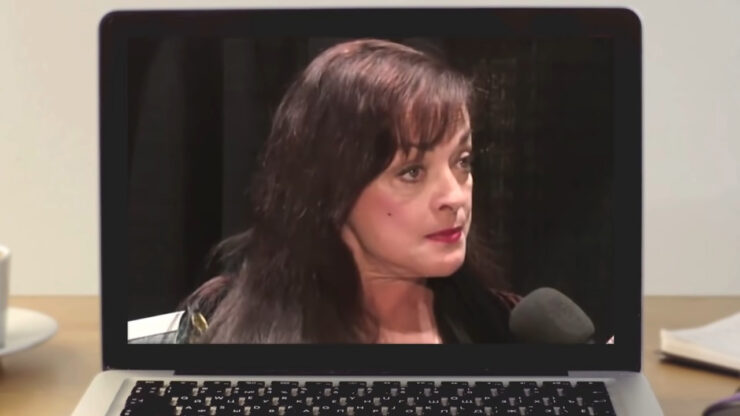 Known for her portrayal of Wednesday Addams in the 1960s sitcom "The Addams Family," became the original blueprint for the character who would be played by subsequent actresses in later adaptations.
Following her role as Wednesday, Loring starred alongside Phyllis Diller in the sitcom "The Pruitts of Southampton" and appeared in "As the World Turns" as Cricket Montgomery.
Her credits also included appearances in shows like "The Girl From U.N.C.L.E.," "Fantasy Island," and "Barnaby Jones." On January 28, Loring passed away due to complications from a stroke caused by high blood pressure. Her performances and contributions to television remain cherished by fans.
Lola Chantrelle Mitchell, 44
Better known as Gangsta Boo, was a Memphis rapper and former member of Three 6 Mafia, playing a significant role in the "Dirty South" era of rap during the 1990s. After recording albums with Three 6 Mafia, she embarked on a solo career.
Her 1998 album, "Enquiring Minds," featured the hit single "Where Dem Dollas At." Gangsta Boo collaborated with prominent artists like Eminem, Gucci Mane, Run the Jewels, OutKast, Lil Wayne, Blood Orange, and Latto.
Tragically, she was found dead at her home in Memphis on January 1, and no official cause of death was provided. Her presence and contributions to the rap scene will be remembered by fans.
Lisa Marie Presley, 55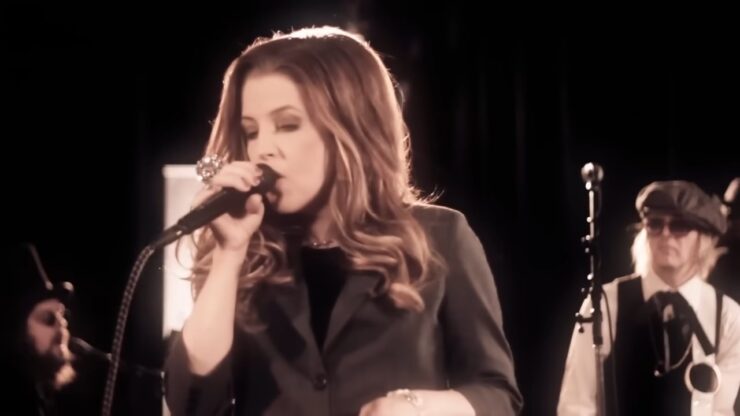 Beloved daughter of Elvis and Priscilla Presley, spent her entire life in the spotlight. As a child, she was known worldwide as the daughter of the King of Rock 'n' Roll. Following in her father's footsteps, Lisa Marie pursued a music career, releasing three albums and even performing duets with her late father through the magic of technology.
She gained further attention through her marriage to Michael Jackson, making them a prominent couple for a brief period. Tragically, Lisa Marie's life was marred by personal struggles, including the loss of her son, Benjamin, to suicide in 2020.
On January 12, she experienced cardiac arrest at her Calabasas home and passed away at the age of 54. Her presence in the entertainment industry and her enduring connection to Elvis will be remembered by fans worldwide.
Lance Reddick, 61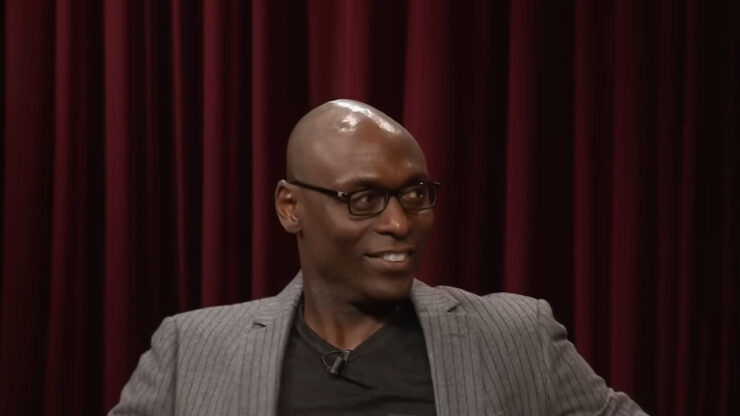 Respected character actor, left a lasting impact with his notable performances in various TV shows and movies. He gained recognition for his portrayal of Lieutenant Cedric Daniels, a tough but fair character, in the acclaimed HBO series "The Wire." Reddick also played Charon, the concierge of The Continental, in the popular "John Wick" franchise.
With his ice-cold looks and serious demeanor, he was well-suited for dramatic TV shows like "Fringe" and "Bosch," as well as action films such as "Angel Has Fallen" and "Godzilla vs. Kong." Lance Reddick passed away at his Los Angeles home on March 17 due to natural causes, leaving behind a legacy of memorable performances.
Andy Rourke, 59
renowned as the bassist for the influential British rock band The Smiths, contributed to the creation of iconic music in the 1980s. His bass lines can be heard in hit songs like "This Charming Man" and "There is a Light That Never Goes Out."
Following the band's breakup in 1987, Rourke continued working with former bandmate Morrissey on his solo tracks, including notable songs like "Piccadilly Palare," "Interesting Drug," and "November Spawned a Monster."
Sadly, Rourke lost his battle with pancreatic cancer on May 19 at the age of 59, leaving a lasting impact on the music industry.
Tom Sizemore, 62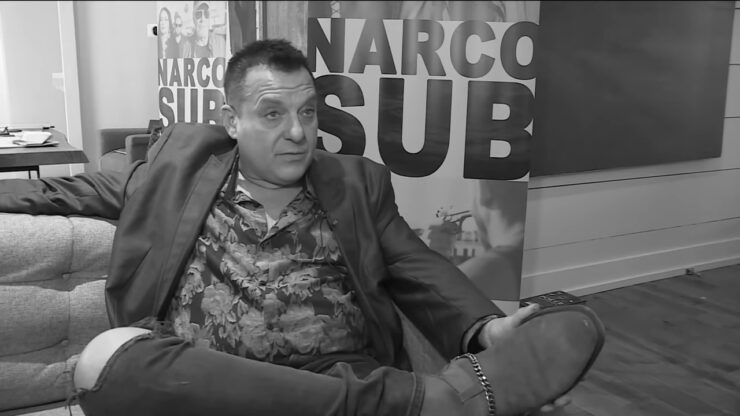 An actor known for his gritty and intense performances, left an indelible mark in the 1990s. With roles in films like "Natural Born Killers," "Heat," "Saving Private Ryan," and "Black Hawk Down," Sizemore captivated audiences with his ability to seamlessly transition between charming and unhinged characters.
However, his career was marred by personal struggles and drug addiction, which hindered his professional opportunities. Sizemore's life became tabloid fodder, featuring incidents such as jail time for domestic violence and multiple drug-related arrests. On March 3, he passed away following a brain aneurysm that occurred on February 18 at the age of 61.
Jerry Springer, 79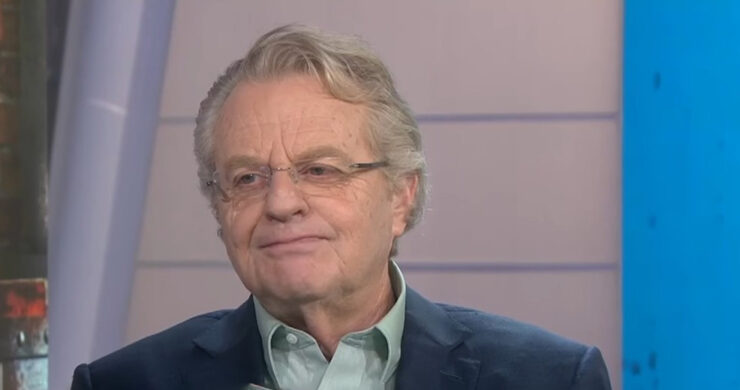 Controversial talk show host, became a prominent figure in daytime television during the late 1990s with his show, "Jerry Springer." Known for featuring guests who often engaged in physical altercations on stage, the show captivated audiences with its taboo topics and outlandish guests.
Prior to his career in entertainment, Springer served as the mayor of Cincinnati from 1977 to 1978. "Jerry Springer" ran for 27 seasons and gained immense popularity, even surpassing "The Oprah Winfrey Show" in ratings. Springer peacefully passed away in his suburban Chicago home on April 27 at the age of 79, leaving behind a controversial but influential talk show legacy.
Ray Stevenson, 59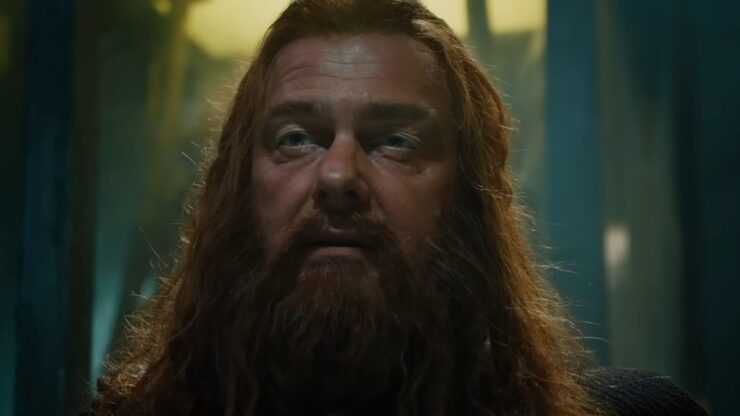 An Irish actor, was known for his portrayal of larger-than-life characters. He played one of the Knights of the Round Table in Antoine Fuqua's 2004 film "King Arthur" and landed the lead role as Frank Castle in the Marvel movie "Punisher: War Zone." Stevenson also made appearances in the "Thor" and "Divergent" franchises.
His most recent role was as the villain Governor Scott Buxton in the globally successful film "RRR." Additionally, Stevenson was set to portray a Jedi-turned-villain in the upcoming "Star Wars" series "Ahsoka" on Disney+. Sadly, on May 21, he passed away at the age of 58, with no specific cause of death provided.
Tina Turner, 84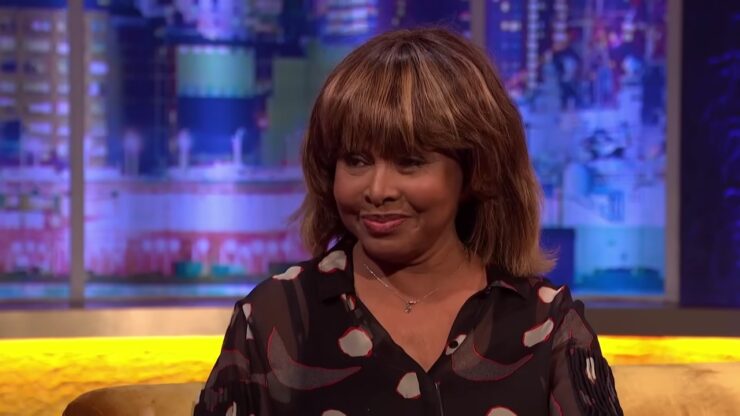 Widely regarded as the Queen of Rock 'n' Roll, made an indelible impact on the music industry with her powerful singing and dynamic performances.
From her early years with ex-husband Ike Turner to her monumental comeback in the 1980s, Turner captivated audiences with her energetic stage presence. She also ventured into acting, starring in films like "Tommy" and "Mad Max Beyond Thunderdome," while a biographical film, "What's Love Got to Do with It," showcased her life story.
With 12 Grammy Awards, her induction into the Rock and Roll Hall of Fame, and being the first black artist and female to grace the cover of Rolling Stone, Tina Turner solidified her status as an icon. On May 24, Turner passed away at the age of 83, leaving behind a legacy of unforgettable hits and an enduring influence.
Raquel Welch, 83
Known for her striking looks and strong-willed portrayals, became more than just a sex symbol, establishing herself as a formidable force in the entertainment industry. Her breakthrough role came in the 1966 sci-fi film "One Million Years B.C.," where she gained instant fame as the poster image in a furry bikini.
Throughout her career, Welch starred in a range of movies, including "Bedazzled," "Bandolero!," and "The Three Musketeers," for which she won a Golden Globe for Best Actress in 1973. Spanning over 50 years, her filmography showcased her comedic talent and fashion-forward style. On February 15, Welch passed away following a brief illness, according to her manager.
Annie Wersching, 45
A talented actress, made notable contributions to various TV shows. Her roles included playing the Borg Queen in the second season of "Picard" and portraying serial killer Rosalind Dyer on "The Rookie." Wersching's appearances extended to shows like "Bosch," "Timeless," and "24," where she played F.B.I. agent Renee Walker opposite Kiefer Sutherland.
Unfortunately, she succumbed to cancer on January 29, after being diagnosed with the illness in 2020. Her performances showcased her versatility and talent, leaving behind a body of work that will be remembered by fans.
Cindy Williams, 76
Known as one half of TV comedy royalty alongside Penny Marshall, achieved fame for her role as Shirley in the late 1970s sitcom "Laverne & Shirley."
Williams also starred in memorable films, including George Lucas' "American Graffiti" (1973), where she played Ron Howard's love interest, and Francis Ford Coppola's acclaimed drama "The Conversation" (1974), where she portrayed Gene Hackman's obsession.
With her comedic skills and chemistry with Penny Marshall, Williams left an indelible mark on television history. She passed away on January 25, with no specific cause of death disclosed.