West Virginia, known as the "Mountain State," is a paradise for outdoor enthusiasts. With its breathtaking landscapes, abundant wildlife, and diverse ecosystems, it offers an array of camping spots that cater to all levels of adventurers.
Whether you prefer the tranquility of a secluded forest or the thrill of a mountain hike, West Virginia has something for everyone. In this article, we will explore some of the top camping spots in this scenic state, where you can immerse yourself in nature and create unforgettable memories.
1. Seneca Rocks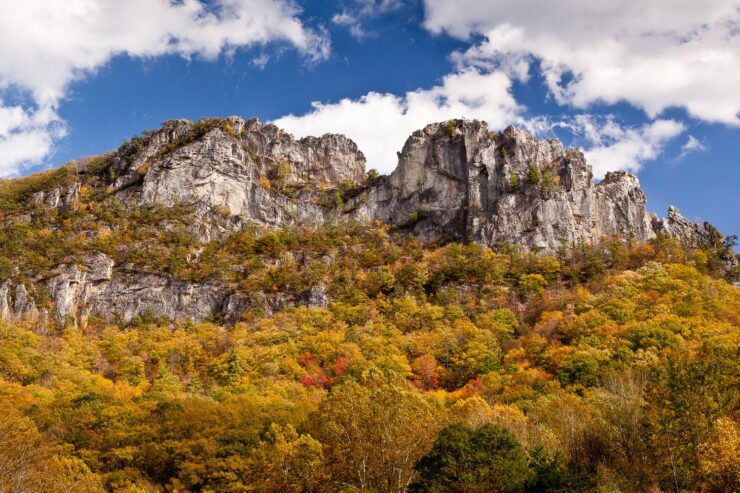 Located in the Monongahela National Forest, Seneca Rocks is a popular destination for camping and rock climbing enthusiasts. The towering quartzite fins, reaching heights of nearly 900 feet, offer a stunning backdrop for your camping experience.
The nearby Seneca Rocks Visitor Center provides information on hiking trails, camping regulations, and permits. Camping here allows you to wake up to the beauty of the rocks and enjoy a variety of outdoor activities, including hiking, fishing, and bird-watching.
2. New River Gorge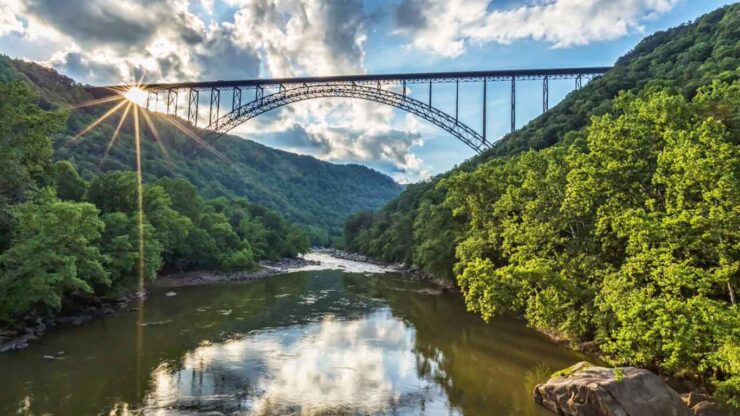 Famous for its dramatic cliffs, whitewater rafting, and scenic beauty, the New River Gorge National Park and Preserve is a must-visit camping destination. With over 70,000 acres of rugged terrain, the park offers a diverse range of camping options.
From primitive campsites nestled along the riverbanks to developed campgrounds with modern amenities, there's something to suit every camper's preference. While camping here, you can explore numerous hiking trails, take in breathtaking views of the gorge, or try your hand at rafting down the powerful New River.
3. Dolly Sods Wilderness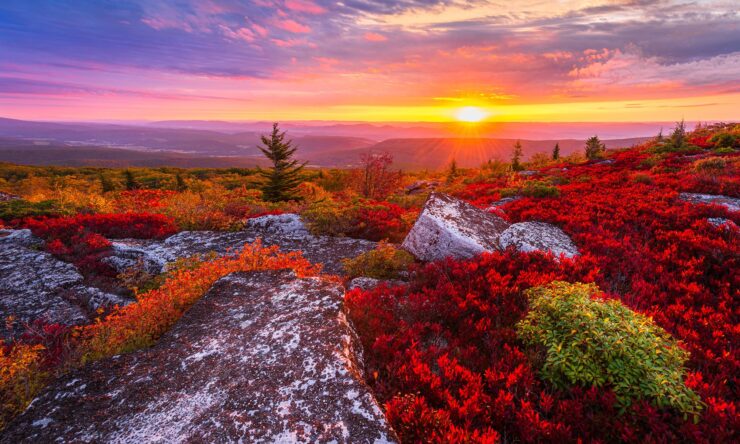 For those seeking a unique camping experience, Dolly Sods Wilderness is a hidden gem in the Monongahela National Forest. Known for its high-altitude plateaus, wind-swept plains, and stunning vistas, this area offers a sense of rugged beauty that is unmatched.
The wilderness features several campgrounds with primitive facilities, allowing you to disconnect from modern life and truly immerse yourself in the natural surroundings. Hikers can explore the extensive trail system, passing through open meadows, spruce forests, and rocky outcrops.
4. Blackwater Falls State Park
Blackwater Falls State Park is a picturesque camping destination in the Allegheny Mountains. The park's centerpiece is the 62-foot Blackwater Falls, where the tannic acid from fallen hemlock and red spruce needles gives the water its dark, amber hue. The park offers various camping options, including campsites, cabins, and rental cottages, providing opportunities for all types of campers.
While here, you can enjoy hiking trails, fishing in the Blackwater River, or simply relax and take in the serene beauty of the surrounding nature.
5. Spruce Knob-Seneca Rocks National Recreation Area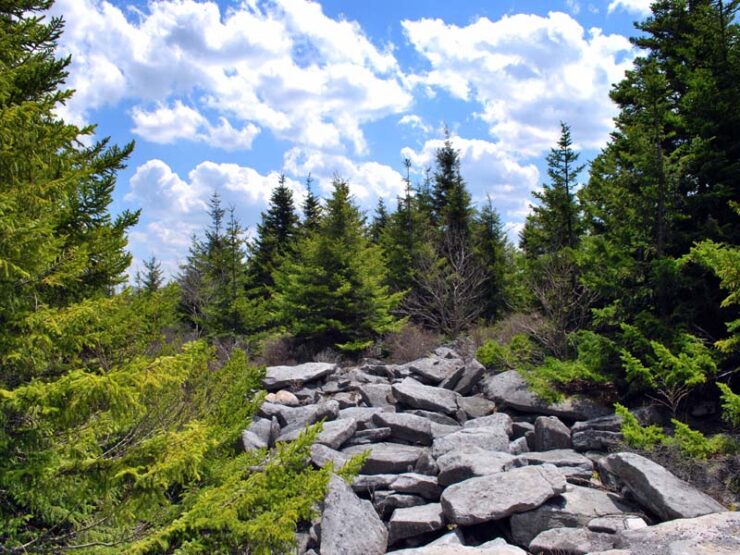 Spruce Knob, the highest point in West Virginia, is a fantastic camping spot for stargazers and nature lovers. The Spruce Knob-Seneca Rocks National Recreation Area offers a range of camping options, including developed campgrounds and dispersed camping in the backcountry.
The dark skies above Spruce Knob provide excellent opportunities for stargazing, and there are even designated stargazing platforms for visitors to enjoy. During the day, you can explore the nearby trails, take in panoramic views from the observation tower, or go fishing in one of the pristine mountain lakes.
6. Cranberry Glades Botanical Area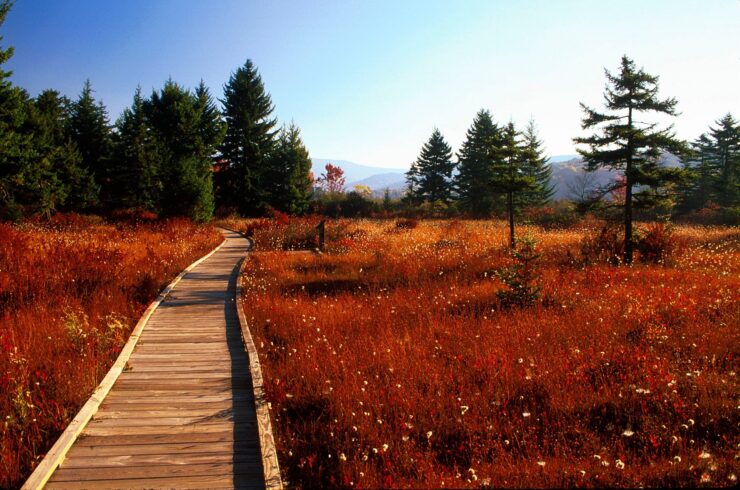 Nestled within the Monongahela National Forest, Cranberry Glades is a unique and ecologically significant area. The open bogs and wetlands create a distinct environment that supports a variety of rare plant species. Camping in this area provides a chance to immerse yourself in the serene surroundings and witness the diverse flora and fauna. The Cranberry Mountain Nature Center offers educational exhibits and information about the local ecosystem.
7. Watoga State Park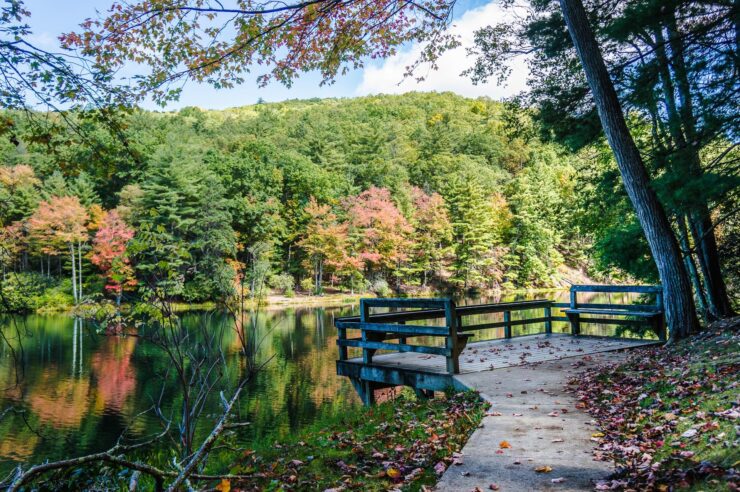 In Pocahontas County, Watoga State Park is the largest state park in West Virginia, encompassing over 10,000 acres of forests, valleys, and waterways. The park offers several campgrounds, including tent sites, RV sites, and cabins.
Camping here provides access to a multitude of recreational activities, including hiking, biking, fishing, and boating on the park's lakes. Be sure to explore the Ann Bailey Lookout Tower for panoramic views of the surrounding landscape.
8. Greenbrier State Forest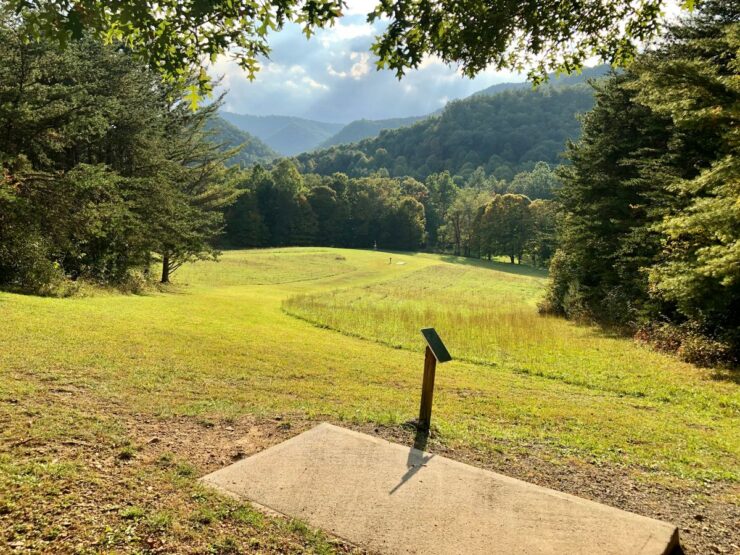 Near Lewisburg, Greenbrier State Forest is a serene camping destination offering a peaceful retreat from the bustling world. The forest features a campground with both electric and non-electric sites, as well as primitive camping options.
Explore the forest's network of trails, enjoy a picnic by the lake, or take part in bird-watching activities. Additionally, the park provides interpretive programs and recreational facilities, including a swimming pool and tennis courts.
9. Monongahela National Forest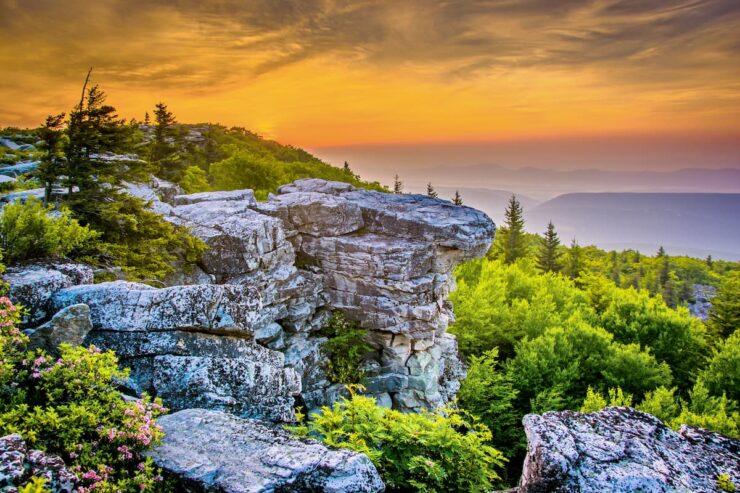 As the largest national forest in West Virginia, the Monongahela National Forest encompasses a vast expanse of diverse landscapes and offers numerous camping opportunities. The forest features a range of campgrounds, from developed sites with amenities to more rustic and secluded options.
With its extensive trail system, including portions of the Appalachian Trail, the forest is a hiker's paradise. You can also enjoy fishing, hunting, wildlife watching, and scenic drives within the forest.
10. North Bend State Park
In Ritchie County, North Bend State Park is a hidden gem for camping enthusiasts. The park offers a tranquil setting with its lakes, rolling hills, and dense forests. Campers can choose from various camping options, including tent and RV sites, as well as cabins.
The park features a network of trails for hiking, mountain biking, and horseback riding. Additionally, you can explore the North Bend Rail Trail, a scenic pathway that follows an old railroad route.
Conclusion
West Virginia's natural beauty is best experienced through camping. It allows you to immerse yourself in the state's breathtaking landscapes and diverse ecosystems. Whether you choose to camp near majestic rock formations, beside rushing rivers, or atop scenic mountains, the camping spots in West Virginia offer endless opportunities for outdoor adventure and exploration.
So pack your camping gear, embrace the wilderness, and discover the hidden treasures that await you in the Mountain State.