Missouri, often referred to as the "Show Me State," is blessed with a diverse landscape that beckons outdoor enthusiasts and nature lovers. From rolling hills and lush forests to serene lakes and meandering rivers, this Midwestern gem offers an array of picturesque camping spots.
Regardless of whether you seek a tranquil retreat or an adventurous escape, Missouri's camping destinations are ideal. They provide a setting to connect with nature, and then some. In this article, we will explore some of the top camping spots in Missouri, showcasing their unique features and attractions.
1. Mark Twain National Forest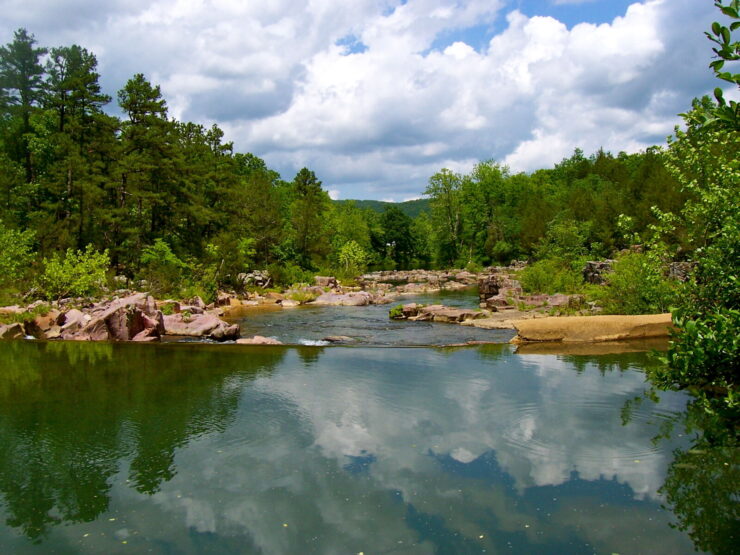 Encompassing over 1.5 million acres, Mark Twain National Forest is a haven for outdoor enthusiasts. With numerous campgrounds nestled amidst its sprawling wilderness, this forest offers endless opportunities for hiking, fishing, and wildlife viewing. Paddy Creek Recreation Area, Bell Mountain Wilderness, and Hercules Glades Wilderness are among the highlights, providing breathtaking vistas and solitude for campers.
2. Lake of the Ozarks State Park
Located in central Missouri, Lake of the Ozarks State Park is a camping paradise spread across a vast area surrounding the stunning Lake of the Ozarks.
Campers can choose from multiple campgrounds, each offering its own unique amenities. Apart from camping, visitors can enjoy water sports, fishing, hiking, and exploring the park's fascinating caves.
3. Johnson's Shut-Ins State Park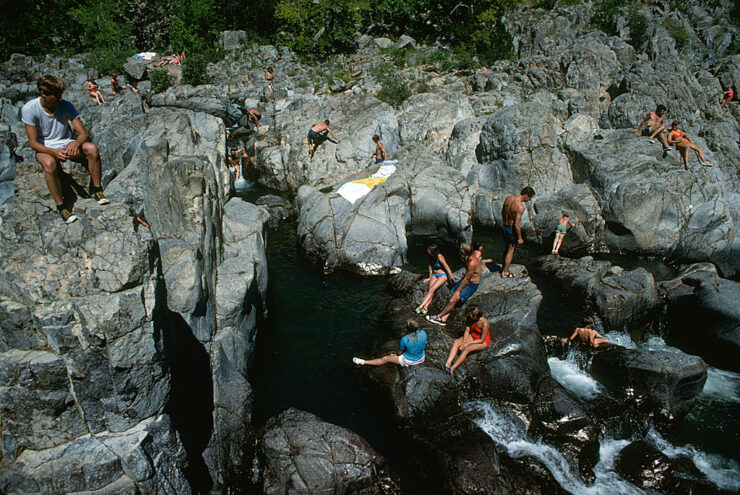 Nestled in the southeastern part of Missouri, Johnson's Shut-Ins State Park offers a captivating camping experience.
The centerpiece of the park is the East Fork Black River, which has carved out mesmerizing rock formations and natural swimming pools over millions of years. Campers can set up their tents near the river, indulging in swimming, tubing, hiking, and sunbathing on the rocky shores.
4. Elephant Rocks State Park
Situated in the eastern Ozarks, Elephant Rocks State Park is renowned for its massive pink granite boulders, resembling a herd of elephants. Campers can enjoy the unique experience of setting up their tents among these colossal rock formations. The park also features hiking trails, picnic areas, and a historic railroad.
5. Table Rock State Park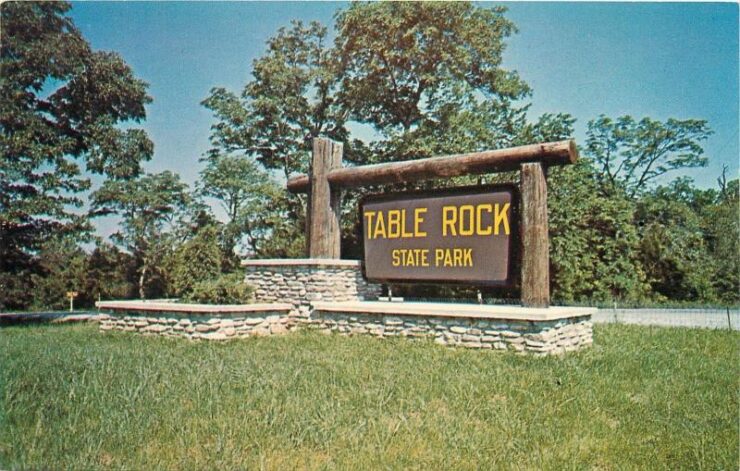 Table Rock State Park, located in the southwestern part of Missouri, offers a splendid camping experience along the shores of Table Rock Lake.
This park boasts picturesque campgrounds with easy access to swimming beaches, fishing spots, and marinas. Visitors can also explore hiking trails that meander through the surrounding Ozark Mountains.
6. Katy Trail State Park
Spanning over 240 miles, the Katy Trail State Park is the longest rail trail in the United States and provides a different kind of camping experience.
This converted former railroad corridor offers scenic campsites for bikers, hikers, and nature enthusiasts. Traveling through picturesque river valleys, farmland, and charming small towns, the Katy Trail is an excellent choice for those seeking a blend of camping and adventure.
7. Meramec State Park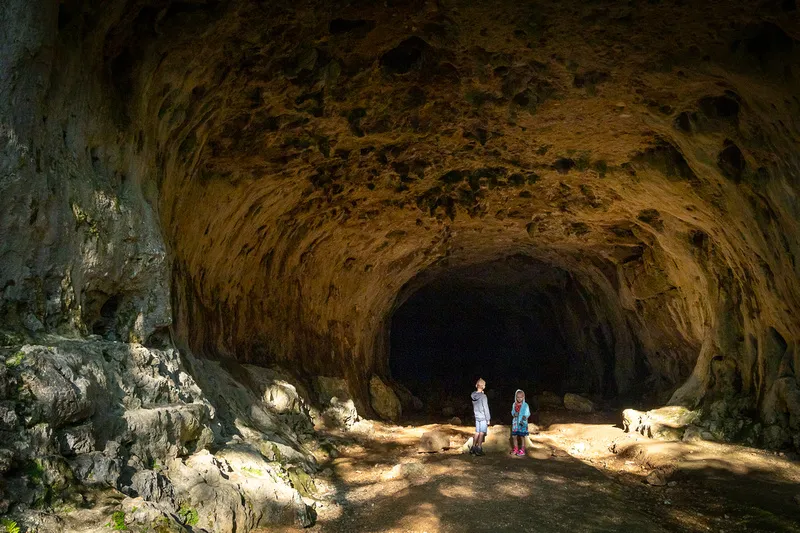 Located along the Meramec River in east-central Missouri, Meramec State Park offers a variety of camping options. The park features spacious campgrounds with amenities such as electric hookups, picnic areas, and shower facilities. Visitors can enjoy activities like hiking, fishing, canoeing, and exploring the fascinating Meramec Caverns.
8. Ha Ha Tonka State Park
Situated near Camdenton, Ha Ha Tonka State Park is known for its stunning geological formations, including towering bluffs, natural bridges, and sinkholes. The park offers primitive and modern camping options, allowing visitors to immerse themselves in the park's natural beauty. Hiking trails, scenic overlooks, and the famous Ha Ha Tonka Castle ruins are must-see attractions.
9. Roaring River State Park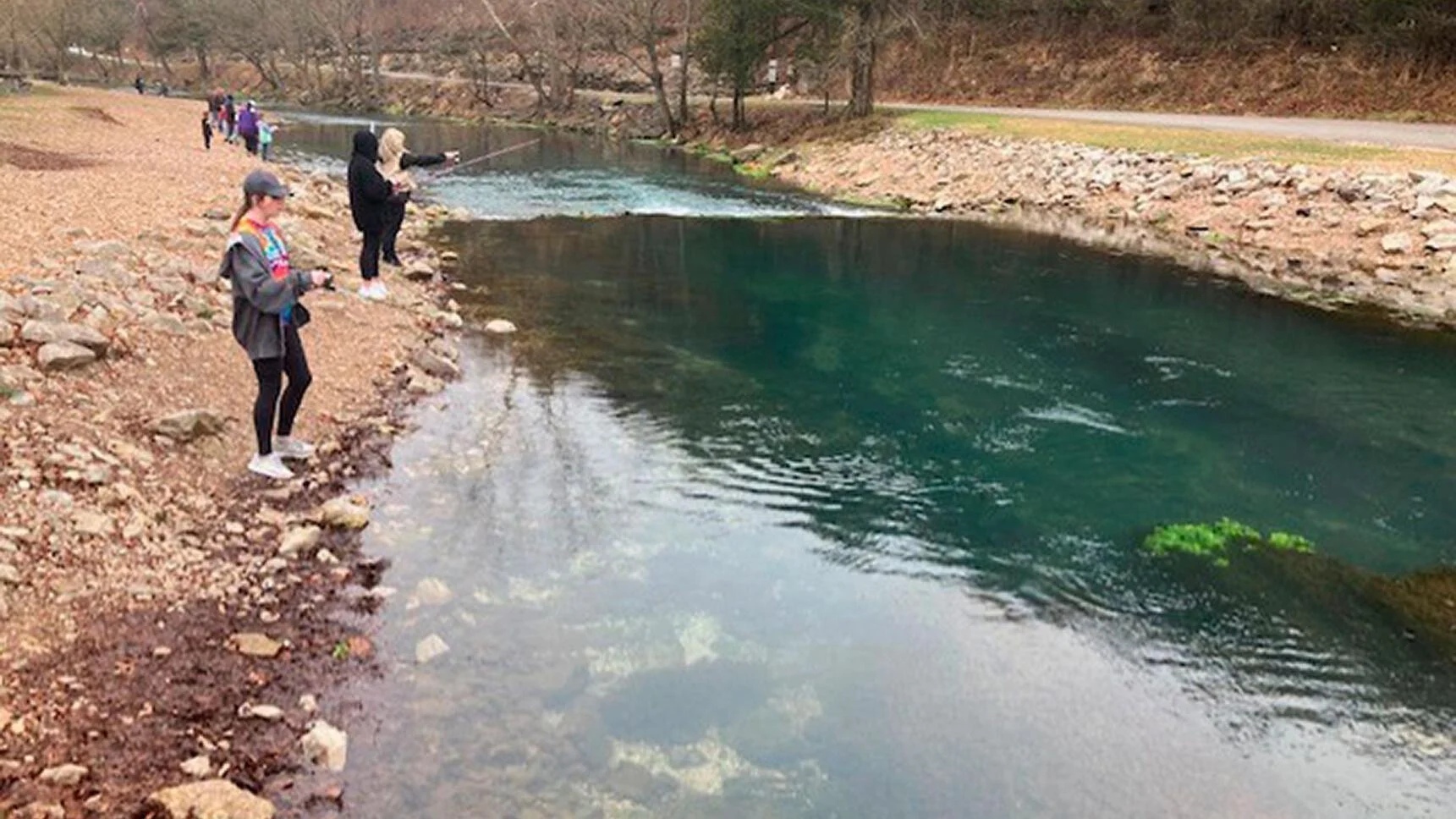 Nestled in the Ozarks near Cassville, Roaring River State Park is renowned for its clear, trout-filled stream that winds through a picturesque valley.
The park offers both basic and electric campsites, allowing visitors to enjoy fishing, hiking, and swimming. Don't miss the opportunity to explore the park's unique trout hatchery and visit the historic Ozark Chinquapin Nature Center.
10. Cuivre River State Park
Situated in northeastern Missouri, Cuivre River State Park boasts over 6,400 acres of pristine natural beauty. The park offers various camping options, including traditional campsites and equestrian campsites for horse lovers. Visitors can enjoy hiking, biking, fishing, and exploring the park's diverse ecosystems, including forests, savannas, and wetlands.
11. Pomme de Terre State Park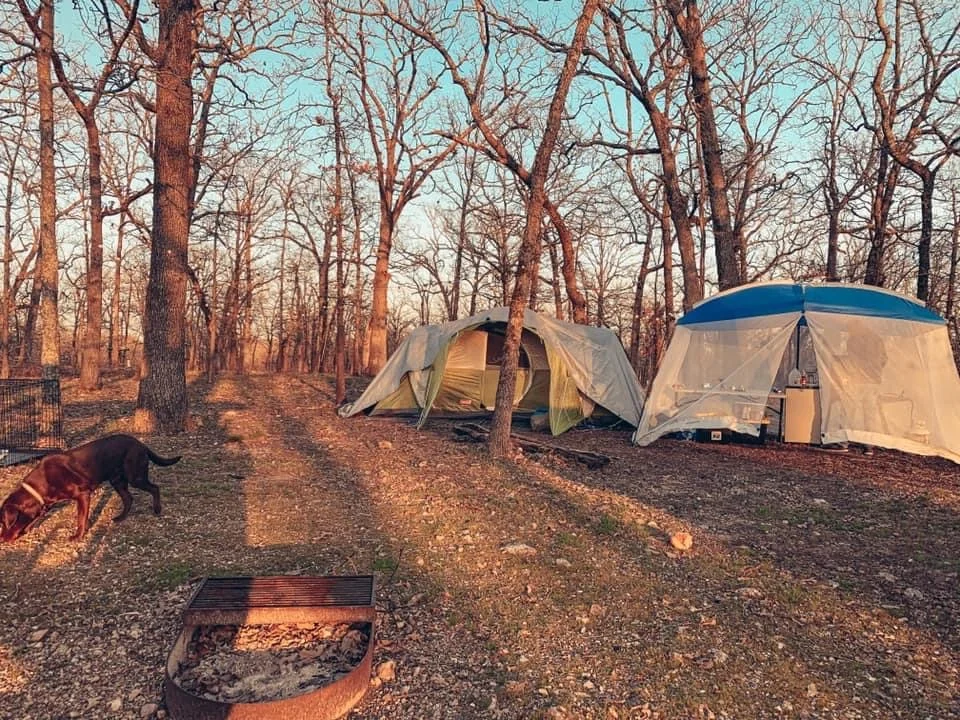 Located in southwest Missouri, Pomme de Terre State Park is a haven for water enthusiasts. The park surrounds the scenic Pomme de Terre Lake, offering numerous camping opportunities near the water's edge. Campers can indulge in boating, fishing, swimming, and picnicking. The park also features hiking trails, a marina, and a nature center.
Conclusion
Missouri's camping spots offer a gateway to the beauty of nature and an opportunity to unwind in serene surroundings.
From the tranquil forests of Mark Twain National Forest to the stunning rock formations of Elephant Rocks State Park, the Show Me State is a treasure trove of natural wonders. So, pack your camping gear, embrace the great outdoors, and embark on an unforgettable adventure in Missouri's mesmerizing camping destinations.