Nestled in the heart of the Rocky Mountains, Colorado offers an abundance of natural beauty and outdoor adventures for camping enthusiasts. From snow-capped peaks and pristine alpine lakes to sprawling meadows and dense forests, this diverse state boasts a wide range of camping spots that cater to every preference and skill level.
Whether you seek solitude in the wilderness or prefer a family-friendly campground with amenities, Colorado has it all. In this article, we will explore some of the top camping spots in Colorado, highlighting their unique features and attractions.
1. Rocky Mountain National Park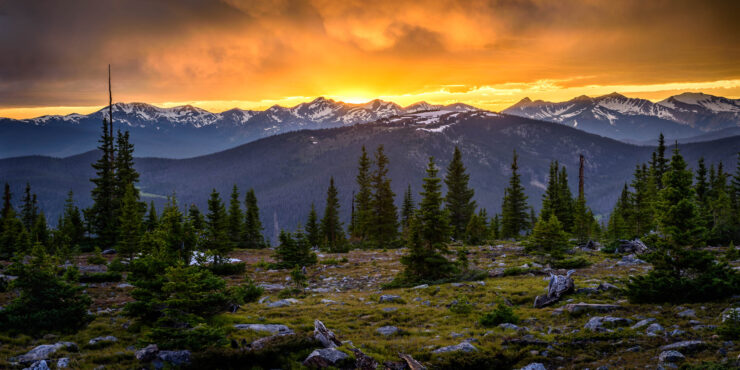 Located just northwest of Denver, Rocky Mountain National Park is a camping paradise renowned for its majestic mountain vistas and abundant wildlife. With over 350 miles of trails, camping enthusiasts can explore breathtaking landscapes, including glaciers, waterfalls, and dense forests.
Popular campgrounds such as Moraine Park, Glacier Basin, and Aspenglen offer a range of amenities, from tent sites to RV hookups, making it accessible for all types of campers.
2. Great Sand Dunes National Park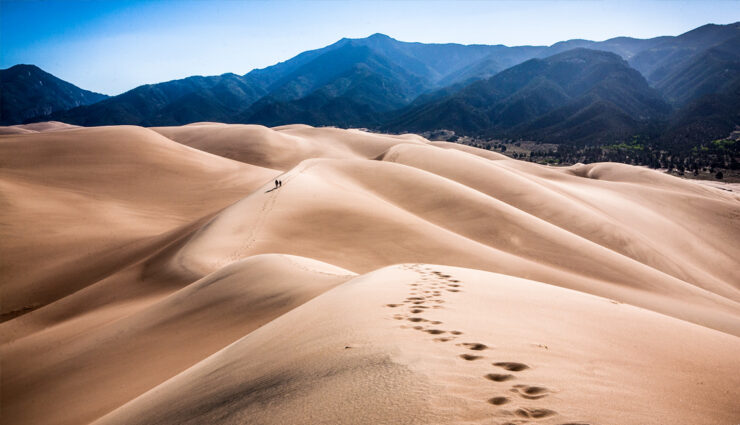 Prepare for a unique camping experience at Great Sand Dunes National Park, where towering dunes meet snow-capped peaks. Pitch your tent amidst the rolling sand dunes and marvel at the surreal landscape.
With Medano Creek nearby, visitors can cool off during hot summer days or hike to alpine lakes in the Sangre de Cristo Mountains. The park offers a range of campsites, including the Pinyon Flats Campground, equipped with tent pads, fire pits, and restrooms.
3. Maroon Bells-Snowmass Wilderness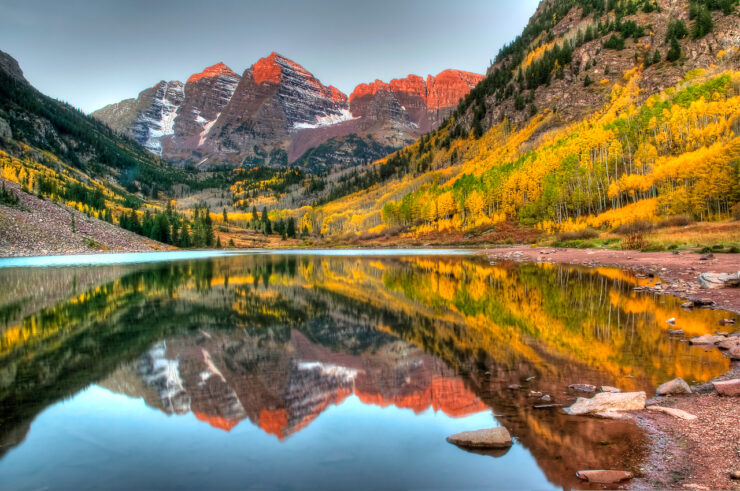 Regarded as one of the most scenic areas in Colorado, the Maroon Bells-Snowmass Wilderness is a backpacker's paradise. This rugged wilderness area near Aspen features towering peaks, shimmering alpine lakes, and vibrant wildflowers.
Dispersed camping opportunities abound, allowing campers to immerse themselves in the serenity of the mountains. However, note that permits may be required, so be sure to check with the local forest service office for regulations and guidelines.
4. Mesa Verde National Park
For history enthusiasts, Mesa Verde National Park offers a unique camping experience amidst ancient cliff dwellings. Explore the well-preserved ruins of the Ancestral Puebloans and learn about their fascinating culture.
Morefield Campground, located within the park, provides a comfortable base for your adventures, with amenities such as showers, a restaurant, and a camp store. Guided tours of the cliff dwellings offer insight into the rich history of this UNESCO World Heritage Site.
5. San Juan National Forest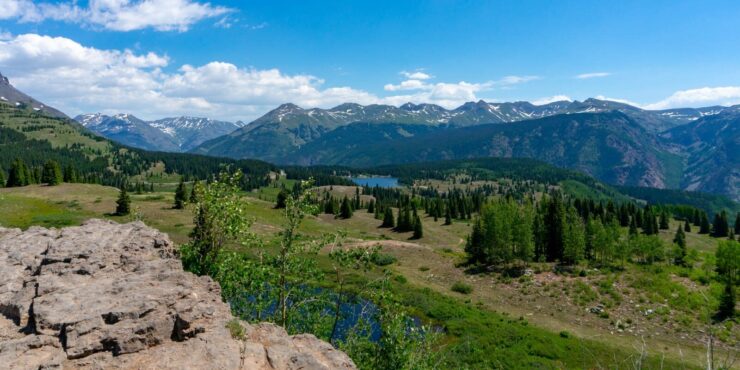 If you're seeking solitude and stunning mountain scenery, San Juan National Forest in southwestern Colorado is a hidden gem. With over 1.8 million acres of wilderness, this vast forest offers endless opportunities for camping, hiking, fishing, and wildlife watching. Popular camping areas include South Mineral Campground, Ice Lakes Basin, and Priest Lake, each offering its own unique charm and outdoor activities.
6. Garden of the Gods Campground
Located near Colorado Springs, Garden of the Gods Campground offers a unique camping experience amidst stunning red rock formations. Campers can enjoy panoramic views, hiking trails, and rock climbing opportunities. The campground provides tent sites, RV hookups, and amenities such as showers and laundry facilities.
7. Black Canyon of the Gunnison National Park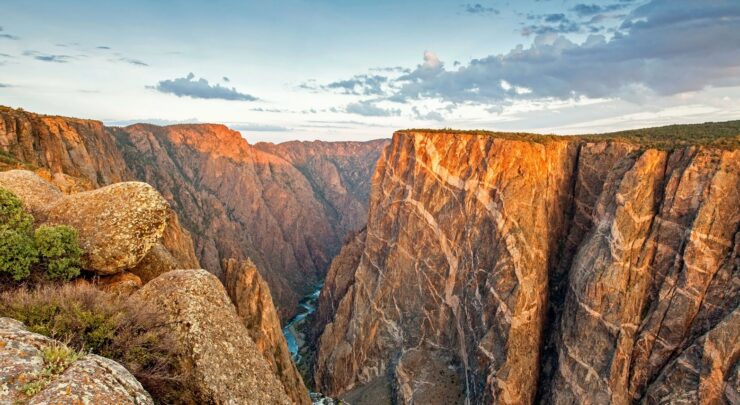 For those seeking rugged beauty and solitude, Black Canyon of the Gunnison National Park is a must-visit destination. Camp along the rim of the dramatic black canyon and marvel at its sheer cliffs and narrow gorge. The South Rim Campground offers tent and RV sites, as well as breathtaking views of the canyon. Hiking, fishing, and stargazing are popular activities in this remote wilderness area.
8. Eleven Mile State Park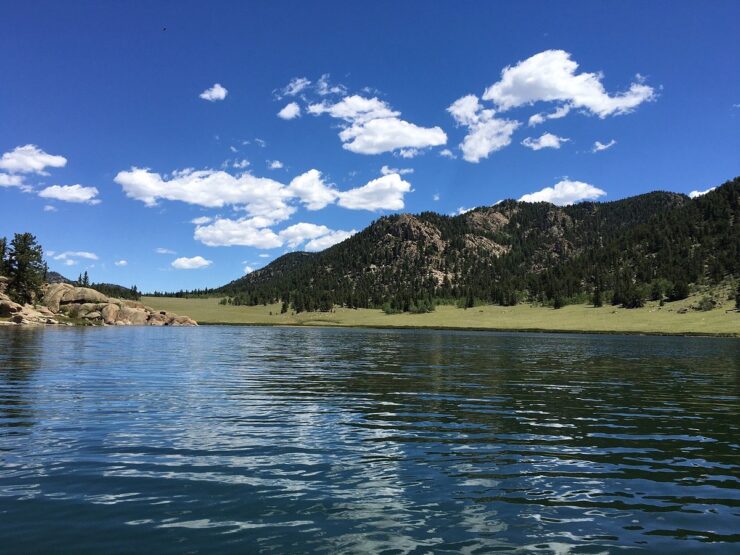 Situated in central Colorado, Eleven Mile State Park is a paradise for anglers and water sports enthusiasts. The park features a reservoir surrounded by picturesque mountain scenery. Campers can choose from multiple campgrounds, including Rocky Ridge and North Shore, which offer a range of amenities and access to fishing, boating, and hiking opportunities.
9. Telluride Town Park Campground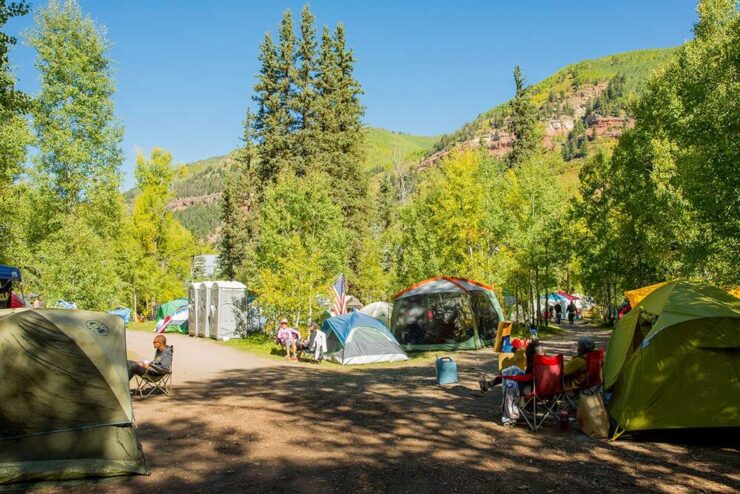 Nestled in the charming town of Telluride, this campground provides a convenient base for exploring the surrounding San Juan Mountains. Campers can enjoy easy access to hiking trails, mountain biking, and the vibrant Telluride community. The campground offers tent and RV sites, with access to amenities such as showers and restrooms.
10. Great Sand Dunes Oasis
Located near the Great Sand Dunes National Park, the Great Sand Dunes Oasis offers a variety of camping options. From tent sites and RV hookups to rustic cabins, visitors can choose their preferred level of comfort. Campers can explore the towering sand dunes, splash in Medano Creek, and enjoy stargazing in the pristine night sky.
Conclusion
Colorado's camping spots are a nature lover's dream, providing a diverse range of landscapes and experiences. From the towering peaks of Rocky Mountain National Park to the surreal dunes of Great Sand Dunes National Park, there is something for everyone.
Whether you prefer well-equipped campgrounds or secluded wilderness areas, Colorado offers numerous options to satisfy your camping desires. So pack your gear, breathe in the fresh mountain air, and embark on an unforgettable camping adventure in the picturesque state of Colorado.