Looking to craft your dream home from the ground up instead of endlessly scrolling through Zillow?
Choosing to buy land and build your own home offers unparalleled freedom and customization. However, it's a journey with its own set of twists and turns. That's why teaming up with a seasoned real estate pro is a game-changer from the get-go.
Eager to pave the way? Let Clever connect you with a top-tier local agent skilled in land acquisitions. Not only is our service complimentary, but you might also pocket a cash-back bonus when you seal the deal on your new haven!
Discover Your Dream Plot: Land for Sale!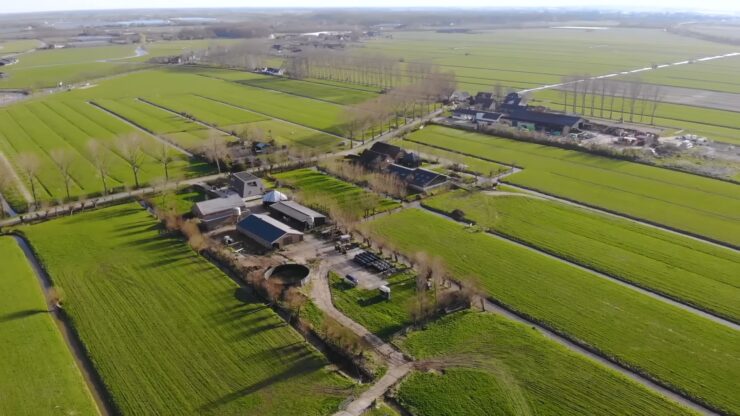 Embarking on the journey to construct your ideal home? It all begins with securing that perfect piece of land.
While many home-buying platforms offer lot searches, don't miss out on specialized sites dedicated to vacant plots. Here are some stellar options to explore:
And remember, teaming up with a local real estate expert can be a game-changer. They can set up instant notifications, ensuring you're the first to know when your dream plot graces the MLS.
Navigating the Financial Terrain: Funding Your Land Purchase
Venturing into buying land for your dream home? The financial journey is distinct from the usual home-buying process, especially if you're eyeing untouched terrains without utilities.
Let's delve into your financing avenues:
New Construction Loan:
What is it? This loan covers both your land acquisition and home-building expenses. Once your dream home stands tall, the loan typically transitions into a regular mortgage.
Pros: A major perk is the potential for a reduced down payment. Instead of separate finances for land and construction, lenders might ask for just 10-20% upfront. Some financial institutions might even go lower, albeit at a slightly higher interest rate.
Considerations: Brace yourself for stringent criteria. Stellar credit, a favorable debt-to-income ratio, and comprehensive architectural blueprints are usually non-negotiable.
Lot land loan
If you don't qualify for a construction loan or don't have a firm building timeline, you may have to finance your land purchase and construction separately. Lot land loans allow you to finance land that is already prepared for residential development.
In general, a building lot qualifies for a lot land loan if it has the following in place:
Appropriate zoning
Building permit (if required by lender)
Access to a public road
Utilities nearby (including sewer access or on-site septic system)
Down payments for lot land loans are usually similar to new construction loans, so you can expect to put 10-20% down.
Raw land loan
If your desired building lot doesn't qualify for a lot land loan, you may need to pursue a raw land loan.
Raw land loans can be extremely challenging to obtain, as lenders consider them risky.
When underwriting raw land loans, lenders often require down payments as large as 50%, and they usually charge higher interest rates compared to other loans.
Seller financing
Vacant land is often offered with the option of seller financing. Owner financing is arranged between the seller and the buyer directly. This can be useful for buyers who find it challenging to finance their land purchase with a traditional lender.
Remember, each financing option comes with its own set of terms, benefits, and considerations. It's essential to weigh each against your needs and financial health. And as always, expert advice can be invaluable in this journey.
Zoning 101: Know Before You Build!
Dreaming of crafting your own home? Before you dive in, it's crucial to understand the lay of the land – literally. Unlike buying a pre-built home, vacant land might come with a few surprises in the form of zoning restrictions.
Here's what you need to know:
Not All Land is Equal: Just because it's vacant doesn't mean you can build anything you fancy. Some plots might be zoned for commercial use, agriculture, or even remain undeveloped.
Zoning Restrictions Can Be Dream-Crushers: Imagine finding the perfect spot, only to discover you can't build your envisioned three-story mansion. It's essential to be aware of any limitations before you commit.
Do Your Homework: Before signing on the dotted line, visit the local county planning office. They'll provide insights into any building constraints. It's always better to get firsthand information.
Seek Expert Guidance: Not sure where to start or what to ask? An experienced real estate agent, especially one familiar with vacant land, can be your compass. They'll help you navigate potential pitfalls and ensure your land aligns with your dream home's vision.
In essence, while the idea of building from scratch is exhilarating, it's essential to tread with caution and knowledge. After all, every dream home starts with a solid foundation – and that includes understanding your land's potential and limitations.
Is Your Land Build-Ready? Here's How to Find Out!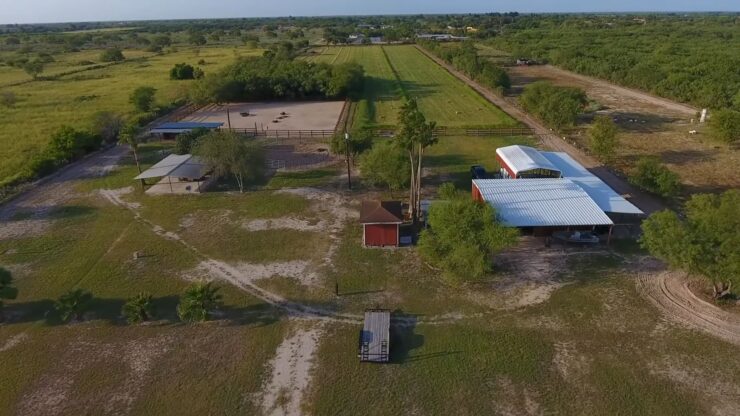 Before you set your heart on a plot of land, it's essential to ensure it's fit for your dream home. Here's a step-by-step guide to help you determine the buildability of your chosen land:
Professional Survey: Start with the basics.

A land surveyor will provide you with the exact dimensions of the plot.
They'll identify if there are any easements or rights-of-way that might affect your use of the property.
They can also assess the accessibility of the land, crucial for construction logistics.

Soil and Ground Stability: It's what's beneath that counts.

The type of soil can influence the foundation type and depth.
Some soils might not support the weight of a building or could pose challenges for digging wells.

Environmental Checks: Mother Nature has her rules.

Ensure there are no environmental concerns, like contamination, that could halt construction.
Wetlands are a significant consideration. Building on them can be restricted or even prohibited due to their ecological importance.

Wetland Regulations: Dive deeper if your land is near water.

Wetlands are protected areas due to their environmental significance.
Regulations can vary from city to county to state, and even federal levels. It's essential to be well-informed.
Local wetland inventory maps can be a valuable resource. They highlight potential problematic zones, helping you make an informed decision.