Remember that one summer fling? The one where your heart raced, and the world seemed ablaze with possibility? Just like us, the Princess of Pop, Britney Spears, has journeyed through the labyrinth of love, with its twists and passionate turns.
With the recent ringing of wedding bells with Sam Asghari, let's embark on a retrospective trip down Britney's heart's lane.
Justin Timberlake
The years 1998 to 2002 could be equated to those teenage summers where love is young, fresh, and brimming with hope. Both budding pop sensations, Britney and Justin, were Hollywood's golden pair. But just as summer storms roll in without warning, media frenzy and rumors pulled the plug on this sweet serenade.
Jason Alexander
Picture this: Two childhood friends, reeling from heartbreaks, make a spontaneous trip to the shimmering lights of Las Vegas. What could go wrong? Well, in a spontaneous (and brief) decision, they ended up with wedding rings! But as fleeting as a Vegas magic show, the marriage disappeared in just 55 hours.
Kevin Federline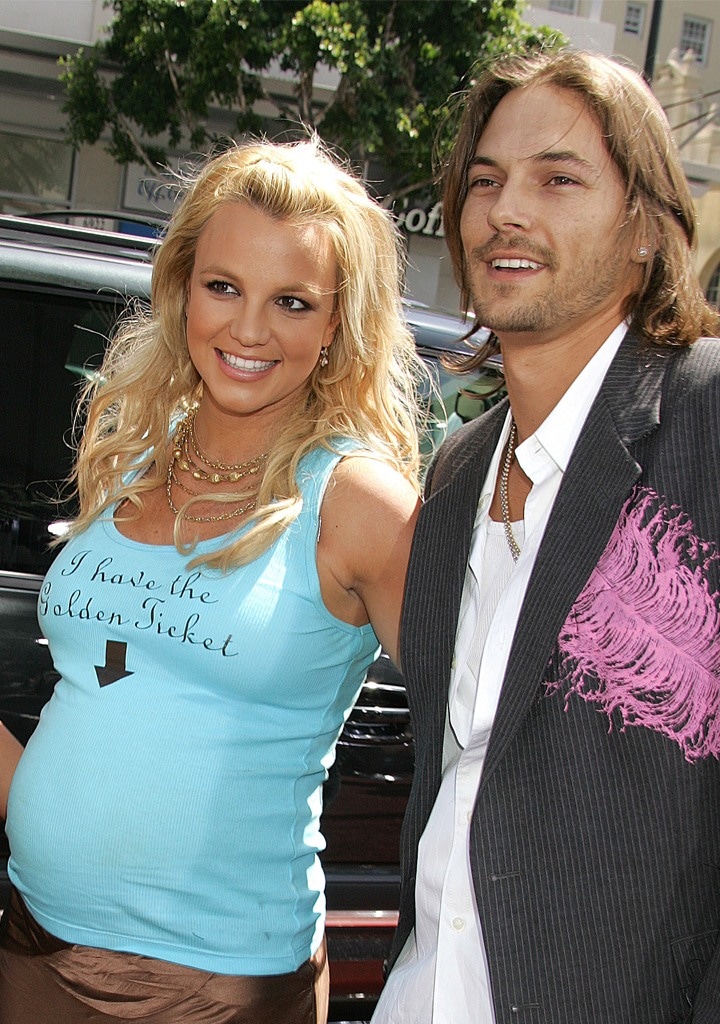 Imagine dancing under the starlight, and the very person who matches your rhythm ends up stealing your heart. This was the story with Kevin Federline, Britney's backup dancer turned beau, turned father to her children. Their dance lasted from 2004 to 2007, but as the music began to falter, so did their steps together.
Adnan Ghalib
In an unexpected twist, Britney found solace in the arms of a paparazzo, Adnan Ghalib. It's like finding a friend in the midst of a crowd of strangers. Despite the curious optics of their relationship, Adnan became Britney's anchor during tumultuous times. But anchors can also weigh one down, and they parted ways after a year.
Jason Trawick
The years 2009 to 2013 witnessed Britney's harmonious symphony with Jason Trawick. Their love was a quiet tune, free from scandalous high notes. However, over time, the music began to wane, and the dance ended.
David Lucado
Some tunes are fleeting, and such was the melody with lawyer David Lucado in 2013-2014. Their duet was short-lived, possibly due to contrasting notes and rhythms.
Charlie Ebersol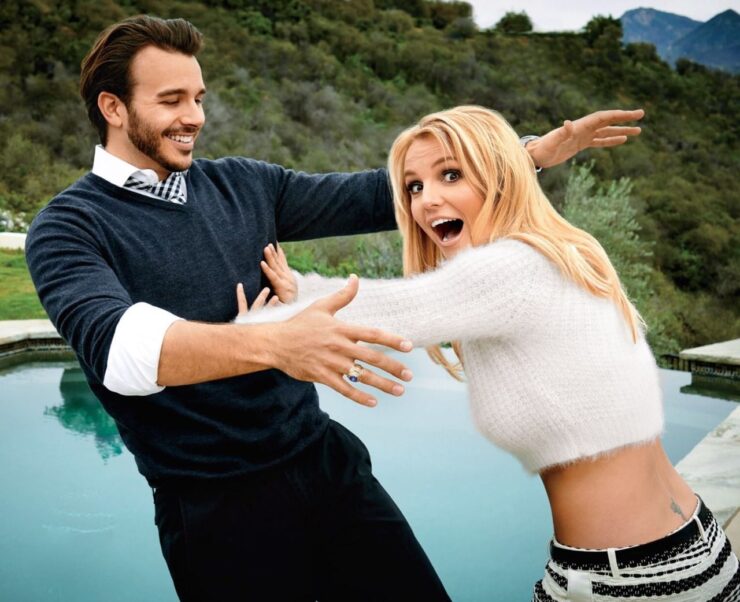 In 2014, Britney's dance card included producer Charlie Ebersol. But sometimes, even with the right steps, the chemistry is amiss. Their parting was a testament to the fact that love can't be forced.
Sam Asghari
The curtains rise again with model Sam Asghari. Since 2016, their duet has been passionate and filled with admiration. Sam's declarations of undying support paint a hopeful future.
Three times the charm?
Britney's journey down the aisle has been thrice. From a fleeting Vegas escapade with Alexander, a rhythmic dance with Federline, to her recent vows with Asghari. As the curtains fall, we hope this act promises a lifelong performance of love and togetherness.
FAQs about Britney Spears' Romantic Chronicles
1. How many times has Britney Spears been married?
Britney Spears has been married three times: first to Jason Alexander, then to Kevin Federline, and currently to Sam Asghari.
2. Who was Britney's first husband?
Britney's first husband was Jason Alexander, a childhood friend. Their marriage, however, lasted only 55 hours after a spontaneous decision in Las Vegas.
3. How long were Britney Spears and Justin Timberlake together?
Britney Spears and Justin Timberlake dated from 1998 to 2002, making them one of Hollywood's iconic young couples during that time.
4. Was Adnan Ghalib a paparazzo?
Yes, Adnan Ghalib was originally one of the paparazzi that frequently photographed Britney. Their relationship took many by surprise as it transitioned from professional to romantic.
5. Who is the father of Britney's children?
Kevin Federline, whom she was married to from 2004 to 2007, is the father of Britney Spears' two children.
6. How long has Britney been with her current partner, Sam Asghari?
Britney has been in a relationship with model Sam Asghari since 2016. The couple has recently tied the knot.
7. Did Britney and Jason Trawick have any public scandals during their relationship?
Britney and Jason Trawick's relationship, which lasted from 2009 to 2013, was relatively stable and free from public scandals.
8. Are there any details about Britney's relationship with David Lucado?
Britney's relationship with lawyer David Lucado was brief, spanning from 2013 to 2014, and remained relatively low-profile without any major ups and downs.
9. What was unique about Britney's relationship with Adnan Ghalib?
Britney's romance with Adnan Ghalib was notable for the fact that he was originally one of the paparazzi that covered her life. Despite the unconventional start, he became an important support for her during some challenging times.
10. Is Sam Asghari supportive of Britney?
Yes, Sam Asghari has frequently expressed his love, admiration, and unwavering support for Britney Spears, making many hopeful about their future together.
Latest news articles about Britney Spears: