Fort Worth, Texas, is not just any city—it's a vibrant blend of modernity and southern allure, rapidly making its mark as one of the fastest-growing cities in the U.S. With its rich tapestry of cultures, booming business hubs, and lively entertainment districts, it's no surprise that Fort Worth is often hailed as a Texan gem.
Thinking of making this dynamic city your new abode? Well, you're in for a treat! Fort Worth is not just about the hustle and bustle; it offers a plethora of homes that cater to every whim and fancy, all without burning a hole in your pocket.
We understand that relocating can be a tad bit daunting, and finding that perfect neighborhood? Even more so. But fret not! We've delved deep, considering factors like property diversity, affordability, safety, and local amenities, to curate this exclusive guide just for you.
So, sit back, relax, and let us take you on a journey through the 7 most enchanting neighborhoods of Fort Worth. Dive in and find your next dream home in the heart of Texas!
7 Greatest Hoods To Live
7. Tanglewood: A Serene Oasis in the Heart of Fort Worth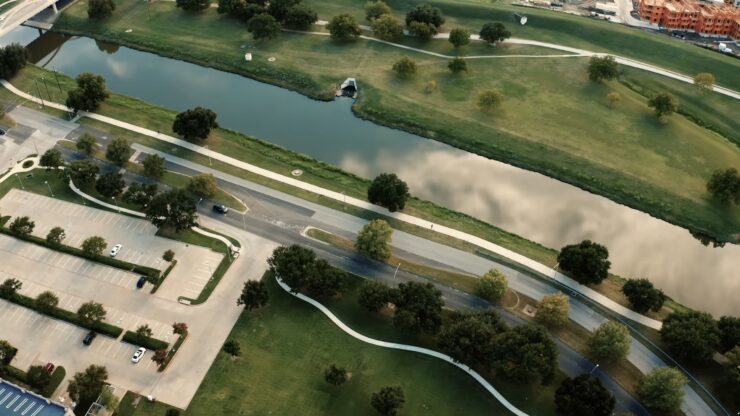 Nestled southwest of Downtown Fort Worth, Tanglewood is a tranquil haven that beckons both families and those seeking a peaceful retirement. With its prime location near the Trinity River and ensconced within the city's main freeway, Tanglewood is the perfect blend of accessibility and seclusion.
Nature lovers, rejoice! Tanglewood's lush parks and intricate trail systems are a dream come true. Picture yourself strolling beneath canopies of towering pecan and oak trees, or exploring the myriad of trails that crisscross this serene neighborhood.
And if you're on the hunt for a new home, Tanglewood boasts a collection of beautifully renovated residences, many featuring three to four spacious bedrooms.
Local Gems to Explore:
Colonial Country Club: More than just a golf club, this private sanctuary is the epitome of luxury. As the proud host of the annual PGA Golf Tour, it's a golfer's paradise. But be prepared, full membership comes with an initiation fee of $80,000.
Local Foods Kitchen: A culinary delight for the conscious eater. This gem offers a menu bursting with local and organic delights. Whether you're craving a hearty sandwich, a refreshing salad, or a delectable dessert, they've got you covered.
The Trailhead at Clearfork – Fort Worth: More than just a trailhead, this vibrant spot is a hub of activity. From its weekly farmers market to invigorating yoga sessions and an array of food trucks, there's always something happening here.
Amon Carter Museum of American Art: Step into a world of artistic brilliance. This museum is a treasure trove of American art, showcasing a diverse range of photographs, sculptures, paintings, and more.
In Tanglewood, every day is an adventure waiting to be discovered. So, why wait? Dive into the Tanglewood experience and find your slice of paradise in Fort Worth.
6. Benbrook: The Suburban Gem of Fort Worth
Nestled just a stone's throw away from the bustling heart of Fort Worth, Benbrook emerges as a suburban sanctuary that's high on charm and convenience. Often hailed as one of Texas's finest living spots, Benbrook has garnered a reputation as the go-to neighborhood for families and budding professionals alike.
Though it wears the badge of a suburb, Benbrook pulsates with life, housing over 23,215 souls and offering more than 10,000 cozy homes. Situated along Fort Worth's southern fringe, a mere 20-minute drive will whisk you away to the vibrant Downtown.
But a word to the wise: if your daily grind takes you to Downtown, be prepared for the ebb and flow of traffic during peak hours.
But what truly sets Benbrook apart? Its treasure trove of outdoor escapades and top-tier amenities that promise endless hours of fun and relaxation.
Local Treasures to Dive Into:
Benbrook Lake: A shimmering expanse of blue, this Tarrant County reservoir is an oasis for water enthusiasts. Whether you're keen on taking a refreshing dip, kayaking through its calm waters, or casting a line, Benbrook Lake has it all. And for those with a penchant for horseback riding, the trails encircling the lake offer a scenic ride.
Dutch Branch Park: A verdant paradise in the heart of Benbrook. Kids can revel in the playground, while the duck pond offers a serene spot for contemplation. And for sports aficionados, the fields await your prowess.
Oakmont Park: Your perfect companion for those morning jogs or leisurely evening strolls. With its lush greenery, dense woods, and a babbling stream, it's a slice of nature's best.
Pecan Valley Park: A haven for outdoor lovers. Whether you're in the mood for fishing, cycling, or simply lounging with a picnic basket, this park has got you covered.
5. Westcliff: A Blend of Collegiate Energy and Suburban Serenity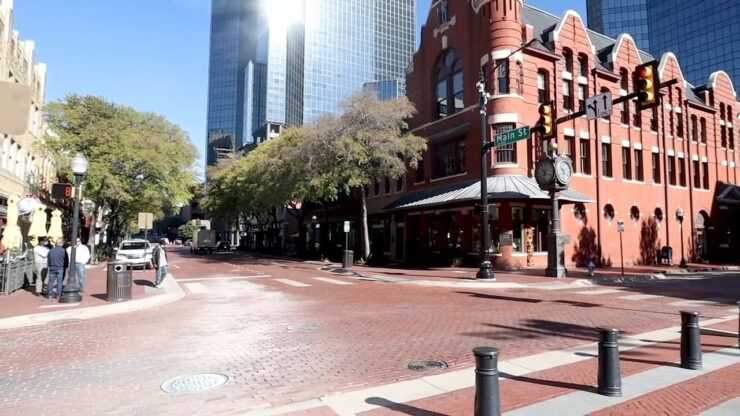 Nestled beside the esteemed Texas Christian University, Westcliff stands as a beacon for both eager college students and families seeking a harmonious blend of academic energy and suburban tranquility.
Positioned southwest of Downtown Fort Worth, Westcliff is a canvas painted with mid-sized homes, each echoing the aspirations of the middle class.
Westcliff isn't just a place to reside; it's a lifestyle. With its picturesque surroundings, it beckons to those from all walks of life, especially first-time homebuyers looking for that perfect blend of affordability and charm.
The neighborhood's strategic location ensures that prime shopping destinations, delectable dining spots, lush parks, and thriving businesses are just a stone's throw away. And with its ever-growing populace, it's evident that Westcliff's allure is simply irresistible.
For those with a penchant for quality education, Westcliff's proximity to top-tier schools makes it a dream destination.
Local Delights to Savor:
Charley's Old Fashioned Hamburgers: Step back in time at this quaint diner, where burgers and hotdogs reign supreme. Relish the nostalgia as you bite into their crispy fries, and don't forget to wash it down with a classic malt or float.
The Purple Frog – Restaurant and Cantina: A culinary haven for seafood aficionados. Dive into their sumptuous shrimp and catfish, and pair it with their legendary housemade margaritas. And if you're in the mood for some frothy goodness, their beers on tap won't disappoint.
Buffalo Brothers: The heart of Texas Christian University's social scene. A favorite haunt for students, this joint serves up sizzling hot wings and delectable pizzas, all complemented by a refreshing beer selection.
Charleston's Restaurant: A symphony of American classics served in a relaxed ambiance. And when it comes to desserts, their bread pudding is nothing short of legendary.
As you consider the best places to live in Fort Worth, it's worth noting the city's rich biodiversity. Discover the wild animals that roam the area in this article.
4. Westover Hills: Where Opulence Meets Elegance
Nestled in the heart of Fort Worth lies Westover Hills, a neighborhood synonymous with affluence and grandeur. Touted as one of Texas's wealthiest enclaves by per capita income, Westover Hills doesn't just make a mark on the state's map but stands tall at the 12th spot in the U.S. for its staggering income levels.
Though home to a close-knit community of around 700 residents, Westover Hills is a realm of sprawling estates and vast landscapes. With majestic mansions, some of which are architectural marvels dating back to the 1930s, it's no wonder that this neighborhood is among Texas's most coveted.
Offering a blend of rural tranquility and elite exclusivity, Westover Hills is a stone's throw away from the city's pulsating heart, a mere 10-minute drive from Downtown Fort Worth. And with its impeccable safety record, it's more than just a place to live—it's a sanctuary.
Local Gems to Explore:
Fort Worth Water Gardens: An oasis in the midst of the city, these water gardens, established in 1974, are a testament to tranquility and architectural brilliance. Whether you're seeking solace by the meditation pool or marveling at the cascading waterfalls, this spot promises serenity at its best.
National Cowgirl Museum and Hall of Fame: Delve deep into the annals of the American West and celebrate the trailblazing women who shaped its legacy. With its rich collection of exhibits and artifacts, this museum is a tribute to resilience and pioneering spirit.
Horseshoe Hill: Step into a culinary time machine that transports you to the wild west. Relish hearty cowboy dishes and farm-fresh delicacies, from succulent steaks to zesty tacos and everything in between.
Ellerbe Fine Foods: A gastronomic delight for the discerning palate. With its ever-evolving seasonal menu, this restaurant epitomizes the essence of farm-to-table dining. And for those with vegetarian inclinations, the options are aplenty.
In Westover Hills, every mansion tells a tale, every street echoes with history, and every meal is a gourmet experience. If luxury, legacy, and location top your list, Westover Hills is the address you've been searching for.
3. Rivercrest: A Blend of History and Modernity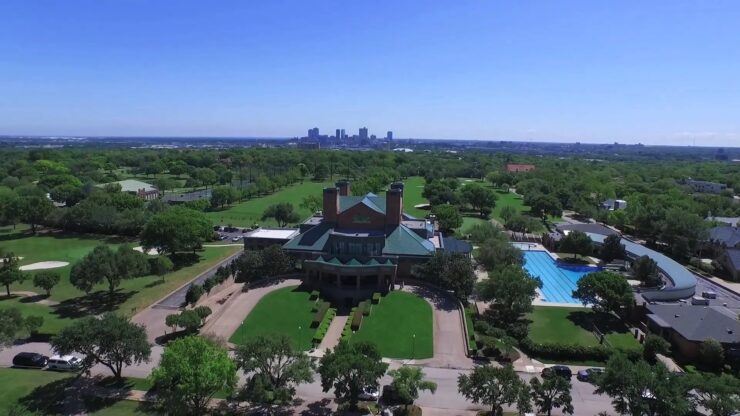 Tucked away in the heart of Fort Worth, Rivercrest stands as a testament to timeless elegance and contemporary charm. With its serene ambiance, it's a haven for families and young couples. Its proximity to Downtown Fort Worth offers the best of both urban and suburban experiences.
Historical homes, some dating back to 1918, dot the landscape, each renovated to cater to today's modern family. Its prime location, coupled with top-tier schools and amenities, makes Rivercrest a sought-after neighborhood.
Local Highlights:
Kimbell Art Museum: A masterpiece in itself, this museum boasts stunning artworks and architectural brilliance.
Modern Art Museum of Fort Worth: A modernist's dream, showcasing post-WWII artworks.
Fort Worth Botanic Garden: A floral paradise with diverse gardens, including the enchanting Rose and Japanese gardens.
Fort Worth Zoo: A family favorite, home to a myriad of species, emphasizing the importance of conservation.
2. Fairmount: Where History Meets Hip
Nestled in the Southside district, Fairmount is a historical gem. Its proximity to Magnolia Avenue, brimming with eclectic eateries and cafes, offers a blend of old-world charm and modern vibrancy. Its affordability and access to top-rated schools make it a favorite among professionals, families, and retirees.
Local Highlights:
Free Play Arcade – Fort Worth: A nostalgic trip with arcade games and a vast selection of craft beers.
Cane Rosso: Dive into authentic Italian flavors with their pizzas and pastas.
Yucatan Taco Stand: A Tex-Mex haven with delectable nachos and margaritas.
Heim Barbecue: A meat lover's paradise, complemented by an extensive whiskey collection.
1. Arlington Heights: The Epitome of Safety and Culture
A beacon of safety, Arlington Heights is a family's dream. Its proximity to Downtown Fort Worth and a plethora of attractions ensures there's never a dull moment. Its cultural diversity and top-rated school district make it one of Fort Worth's best neighborhoods.
From Craftsman to Bungalow homes, there's an architectural style for everyone. And for the outdoorsy, a golf course and lake beckon.
Local Highlights:
Trinity Park: A sprawling park along the Trinity River, perfect for family outings and kayaking adventures.
Tokyo Cafe Fort Worth: Satisfy your Japanese cravings with sushi and bento boxes.
Winslow's Wine Cafe: Dive into American classics and a delightful weekend brunch.
Kincaid's Hamburgers: Relish burgers in a vintage setting with communal picnic tables.
For those with furry friends, many of Fort Worth's top neighborhoods are in close proximity to some fantastic dog-friendly areas. Check them out here.
FAQ
---
What is the safest city near?
While safety can vary year by year based on various factors, cities like Keller, Southlake, and Colleyville are often cited as some of the safest cities near Fort Worth based on crime rates and community engagement.
---
What are the neighborhoods in Fort Worth?
Fort Worth boasts a diverse range of neighborhoods, including Rivercrest, Fairmount, Arlington Heights, Westcliff, Tanglewood, Benbrook, Westover Hills, and many more, each offering its unique charm and character.
---
Is Fort Worth safer than Houston?
Crime rates can fluctuate annually, but historically, Fort Worth has had a lower crime rate compared to Houston. However, it's always recommended to check the latest crime statistics for the most accurate comparison.
---
Is Fort Worth safer than Dallas?
Both cities have their safe and less safe areas. On average, Fort Worth tends to have a slightly lower crime rate than Dallas, but individual experiences may vary based on specific neighborhoods and activities.
---
Is Austin safer than Fort Worth?
Both Austin and Fort Worth are major cities in Texas, and their safety can vary based on specific areas. Historically, their crime rates have been comparable, with slight variations year by year.
---
Is it safe to walk in Fort Worth, Texas?
Generally, Fort Worth is safe for walking, especially during daylight hours and in well-trafficked areas. However, as with any city, it's always advisable to stay aware of your surroundings and avoid isolated areas, especially at night.
---
What is the safest big city in Texas?
Several big cities in Texas are known for their safety, including Plano, Frisco, and Round Rock. These cities often rank high in safety due to their community engagement, police presence, and lower crime rates.
---
Final Words:
Safety is a paramount concern for anyone considering relocating or visiting a city. Fort Worth, with its rich history and diverse neighborhoods, offers a unique blend of urban and suburban experiences. While it fares well in safety comparisons with other major Texas cities, it's essential to stay informed and take necessary precautions. Always consult the latest crime statistics, community reviews, and local news to make informed decisions about your safety and well-being.