Arizona is a state located in the southwestern part of the United States. It is characterized by its famously arid climate and beautiful varied landscapes. Despite the challenging environment that seems inhospitable and inaccessible, Arizona is home to a diverse array of wildlife.
From small insects and reptiles to large mammals such as elk, black bears, and mountain lions, wild animals are all over the state. In this article we talk about these animals, more importantly about the best 8 places to encounter some of them. Here is where you go if you want to explore the best places to spot wild animals in Arizona.
1. Grand Canyon National Park
Is it really possible to start with anything else? The Grand Canyon is one of the most visited parks in the United States, and for good reason. It is, of course, one of the most popular places in the country, and the world. This vast and awe-inspiring landscape is home to a variety of wildlife species, some of which are unique to this area. One of the most popular animals to spot in the park is the bighorn sheep often seen scaling the impossibly rocky cliffs in search of food. Visitors may also encounter mule deer, elk, coyotes, and bobcats, as well as a variety of bird species such as California condors, peregrine falcons, and bald eagles.
2. Saguaro National Park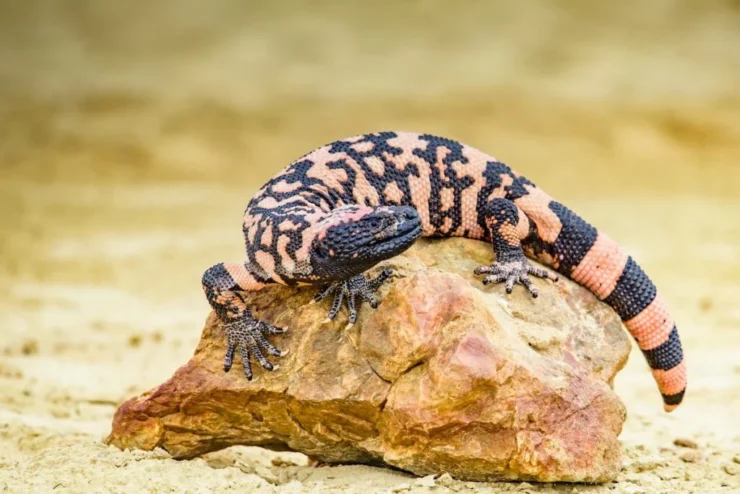 This park is named after the iconic saguaro cactus, a type that is found only in the Sonoran Desert. While these towering cacti are certainly the main attraction of this area, visitors to the park can also spot a variety of wildlife species. Some of the most commonly sighted animals include desert bighorn sheep, coyotes, and several species of reptiles such as rattlesnakes, Gila monsters, and desert tortoises.
3. Chiricahua National Monument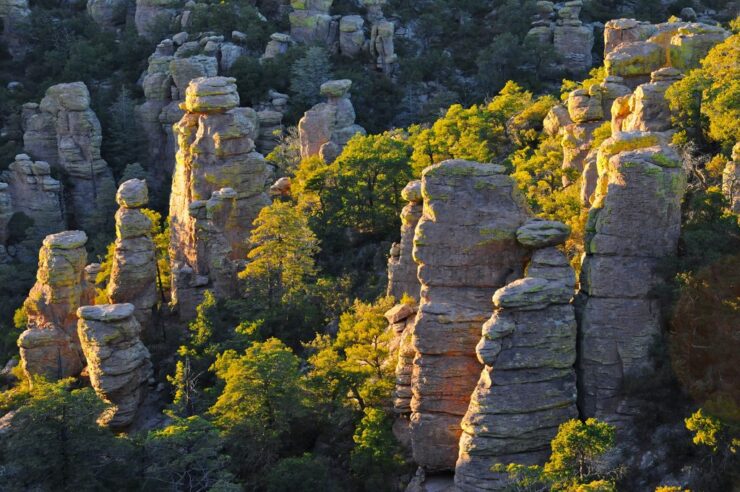 Located in the southeastern part of Arizona, this national park is known for its stunning rock formations as well as rich and diverse wildlife. Visitors to the park may spot some of the largest predators in the state like black bears and mountain lions, but also their prey like the elk. A wide variety of bird species such as Mexican jays, painted redstarts, and trogons call this park home.
4. Petrified Forest National Park
This park is known for its unique geological formations including petrified wood that is millions of years old. It is truly breathtaking to see something like this and think about the history of our planet and realize just how long it is. Apart from this, visitors to the park may also spot a variety of wild animals including pronghorn antelope, coyotes, and several species of snakes and lizards. While the latter could be tricky to spot, sightings are quite common.
5. Tonto National Forest
Located near the famous city of Phoenix, this forest is one of the largest in Arizona and is home to a variety of wildlife species. Black bears, mountain lions, bald eagles, and golden eagles are just some of them, not the most common but certainly the most exciting. It is a forest after all so a lot more can be seen during hiking and camping trips.
6. Organ Pipe Cactus National Monument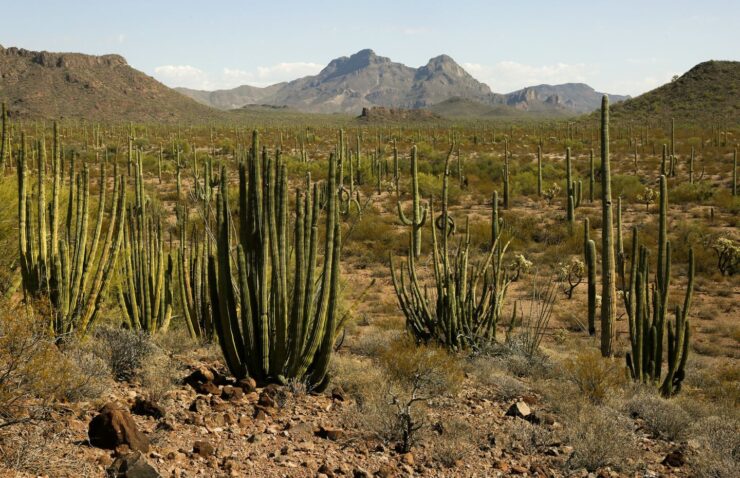 The peculiarly named park is located in the southwestern corner of Arizona, near the border with Mexico. It is a national monument and a UNESCO biosphere reserve located just by the Mexican state of Sonora. The park is the only place in the United States where the senita and organ pipe cacti grow wild. Visitors to the park may spot javelinas, desert tortoises, and several species of birds, including Gila woodpeckers and cactus wrens.
7. Sabino Canyon Recreation Area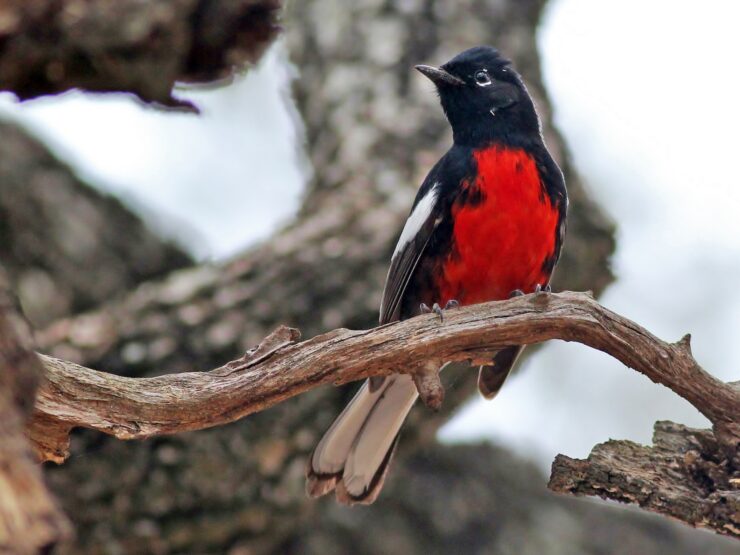 Located in the Santa Catalina Mountains near Tucson, Sabino Canyon Recreation Area is home to a variety of wildlife species that are a joy to see in the wild. Visitors will surely spot mule deer, javelinas, coatimundis, and birds such as canyon wrens and painted redstarts. The park offers a tram tour that takes visitors through the canyon and provides an excellent opportunity to spot wildlife.
8. Tuzigoot National Monument
This national monument is located near Cottonwood, Arizona, and is home to a variety of wildlife species. Going there will get you a chance to spot coyotes, javelinas, northern cardinals, and curve-billed thrashers. The park also features the ruins of a 12th-century Sinagua Indian village that the visitors are free to explore and learn about the long and interesting history of the area.
Respect the Animals and Their Home
When visiting these areas, it is very important to keep in mind that the animals are wild and should be observed from a safe distance. It is also important to respect their habitat and follow park rules and regulations to ensure their continued survival as well as your safety.
Additionally, visitors should take precautions to avoid encounters with potentially dangerous animals such as mountain lions and rattlesnakes, and should never attempt to feed or approach any wildlife they may encounter. Respect the rules and these 8 places in Arizona will surely be a great experience!